Week In The News: Syrian Peace Talks, Olympic Terror Threats, Obama On Pot
Resume
Syria peace talks. The President on pot. A hunt for black widows in Sochi. Our weekly news roundtable goes behind the headlines.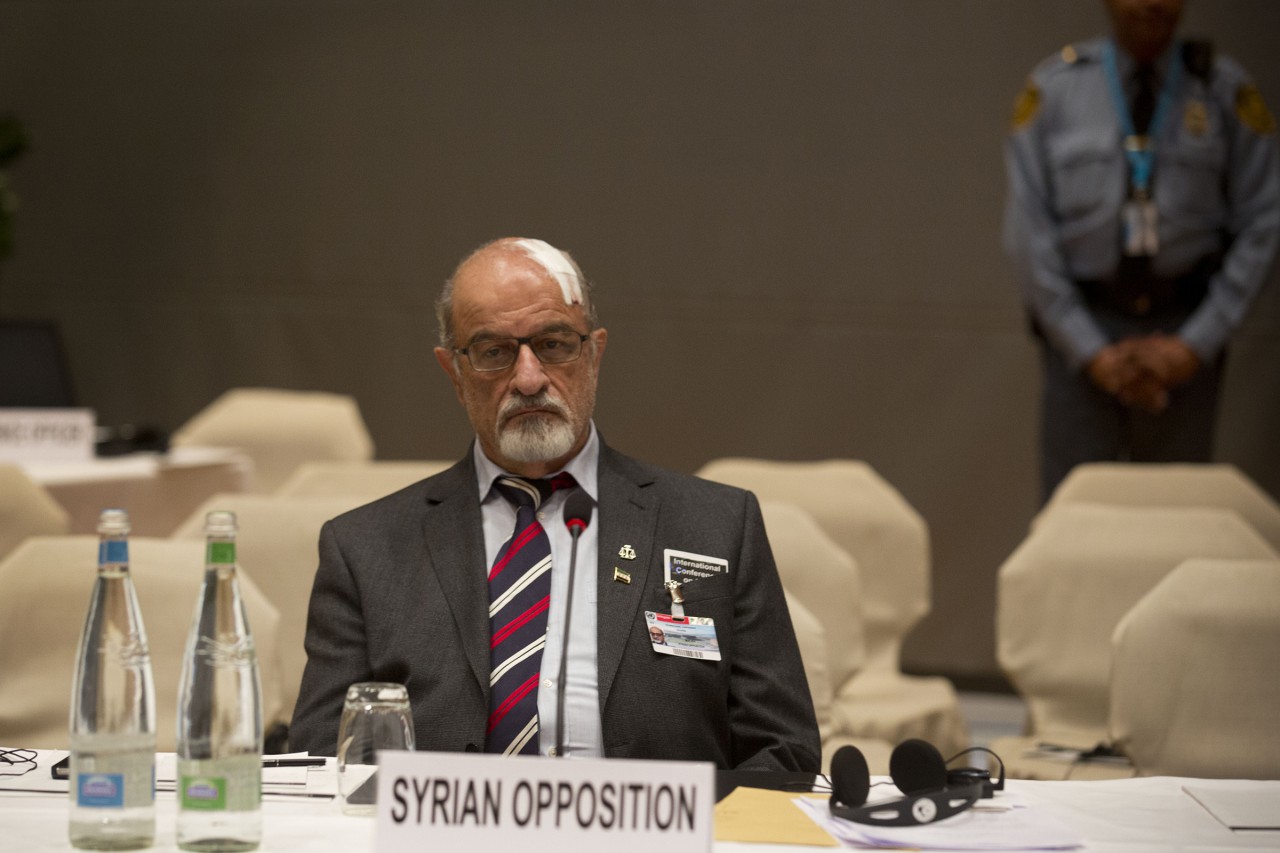 No peace in the Syria peace talks and an opening to Edward Snowden in the news this week. In Switzerland, the rage of Syrians has not diminished. In Washington, the Department of Justice saying there may be a deal to be made with NSA leaker Snowden. We've got more trouble for governors – Chris Christie and now Virgina's ex, Bob McDonnell, and his wife. More chemical issues in West Virginia's water. Black widows in Sochi. The President speaking to pot. And word that the world's 85 richest people have as much as the poorest 3.5 billion. Wow.This hour On Point, live from New Orleans: our weekly news roundtable goes behind the headlines.
-- Tom Ashbrook
Guests
Stephanie Grace, columnist for The Advocate in New Orleans. (@stephgracenola)
Michael Hirsh, chief correspondent for The National Journal. (@MichaelPHirsh)
Jack Beatty, On Point news analyst.
From Tom's Reading List
BBC News: Syria Geneva II: UN to hold talks with rival groups -- "If all goes well, the hope seems to be that the big political questions which they cannot agree on will be sidestepped, our correspondent says. Instead concrete steps such as local truces and access for aid convoys in Syria will be discussed. But with the lack of trust on either side, even that may collapse into disagreements."
The Guardian: Rouhani to take center stage at Davos economic forum — "Officials have played down the chances of a meeting between the pair but stranger things have happened in the cushy corridors of Davos, where world leaders mingle freely with celebrities, CEOs and ministers in a more relaxed atmosphere than usual summits. Rouhani announced on Twitter that he was to have bilateral meetings with officials from other countries."
NBC News: Sochi Olympics terrorism threat: Two more 'black widow' suspects identified — "Russian security officials are hunting for two more young Muslim women — so-called "black widow" terror suspects — who they believe are planning to target the final stages of the Olympic torch relay with suicide bomb attacks. Wanted posters distributed by police say that the women have been dispatched by underground groups to attack between Tuesday and Thursday in Rostov-on-Don, where the torch is expected to arrive Wednesday on its way to the Olympic city of Sochi."
This program aired on January 24, 2014.