Stress And Consequences For American Teens
Resume
American teens are stressed. They may not outgrow it in adulthood says a new report. We'll look at troubling new findings, and solutions.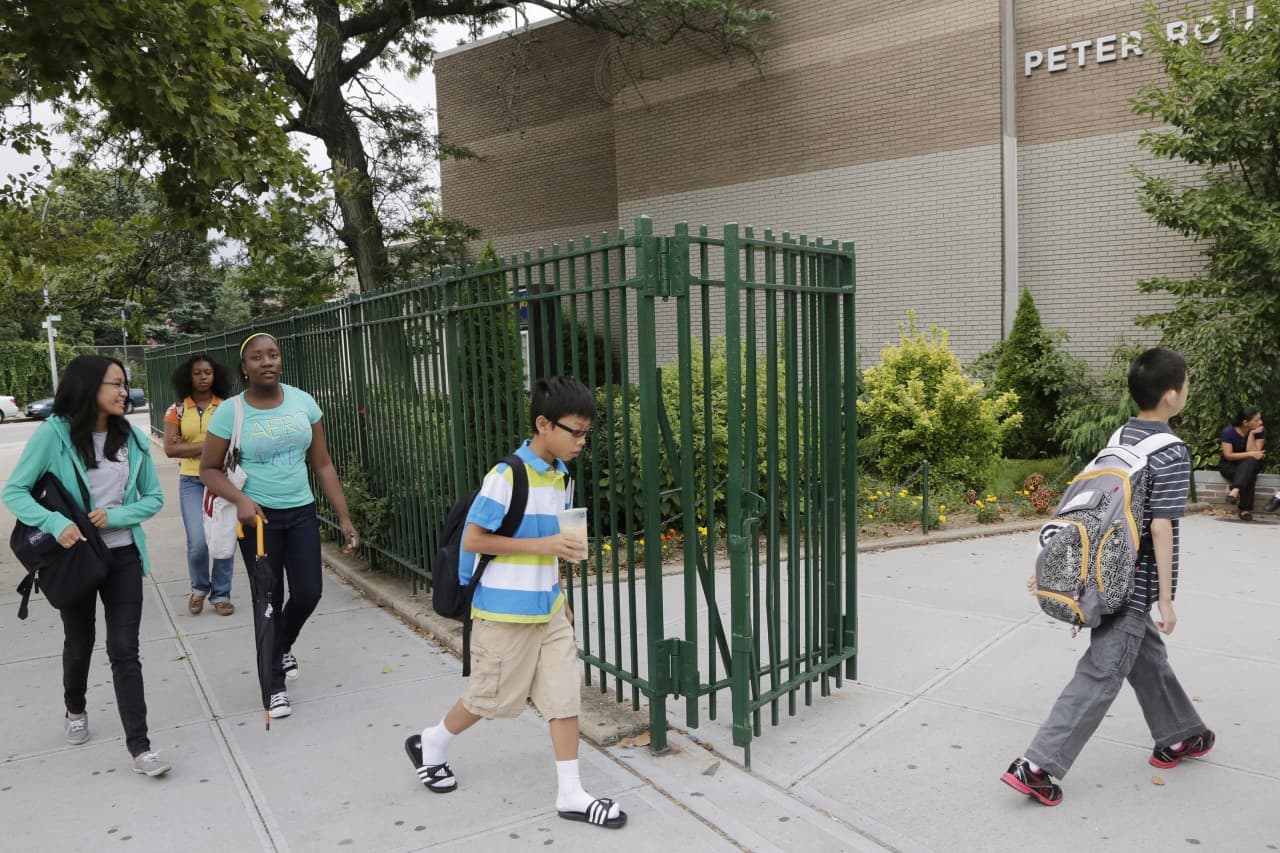 Americans are not strangers to stress.  The economy, the environment, the snow, the drought, the pace, the pinging of all those apps and phones.  But the news this week was still arresting:  the most stressed Americans now are American teenagers.  We know they've got tests and college applications and all the rest but still, we hate to hear it.  And what's more, researchers warn, pinning the needle on stress in teenage years can have lifelong implications for health and happiness.  So what's going on?  And what do we do about it? This hour On Point:  Teen stress, pinning the needle in America.
-- Tom Ashbrook
Guests
Dr . David Palmiter, professor of psychology and director of the psychological services center at Marywood University. Consultant psychologist on the American Psychological Association's "Stress in America" survey. Author of "Working Parents, Thriving Families: 10 Strategies That Make A Difference." (@helpingparents)
Michael Bradley, psychologist. Author of "Yes Your Teen Is Crazy," "Yes, Your Parents Are Crazy," "The Heart & Soul of the Next Generation: Extraordinary Stories of Ordinary Teens" and "When Things Get Crazy With Your Teen."
Dr. Kristen Race, expert in child, family and school psychology. Author of "Mindful Parenting." (@KristenRacePHD)
From Tom's Reading List
USA Today: Teens feeling stressed, and many not managing it well — "As a result of stress, 40% of teens report feeling irritable or angry; 36% nervous or anxious. A third say stress makes them feel overwhelmed, depressed or sad. Teen girls are more stressed than boys, just as women nationally are more stressed than men."
American Psychological Association:  Are Teens Adopting Adults' Stress Habits? -- "While the news about American stress levels is not new, what's troubling is the stress outlook for teens in the United States. In many cases, American teens report experiences with stress that follow a similar pattern to those of adults."
Boston Globe: Forum, fund planned in Newton after deaths of two teens --"Katie Stack, 15, also struggled with depression, her mother said, and was in treatment. The Newton South High School sophomore took her own life Wednesday. Stack's death came less than two weeks after Newton North High School student Karen Douglas, 18, also took her own life."
This program aired on February 13, 2014.