Making 'Big Food' Pay For Obesity
Play
This article is more than 9 years old.
With obesity-related health costs soaring, could states take a cue from the tobacco battle and sue "Big Food" to pay for the poundage?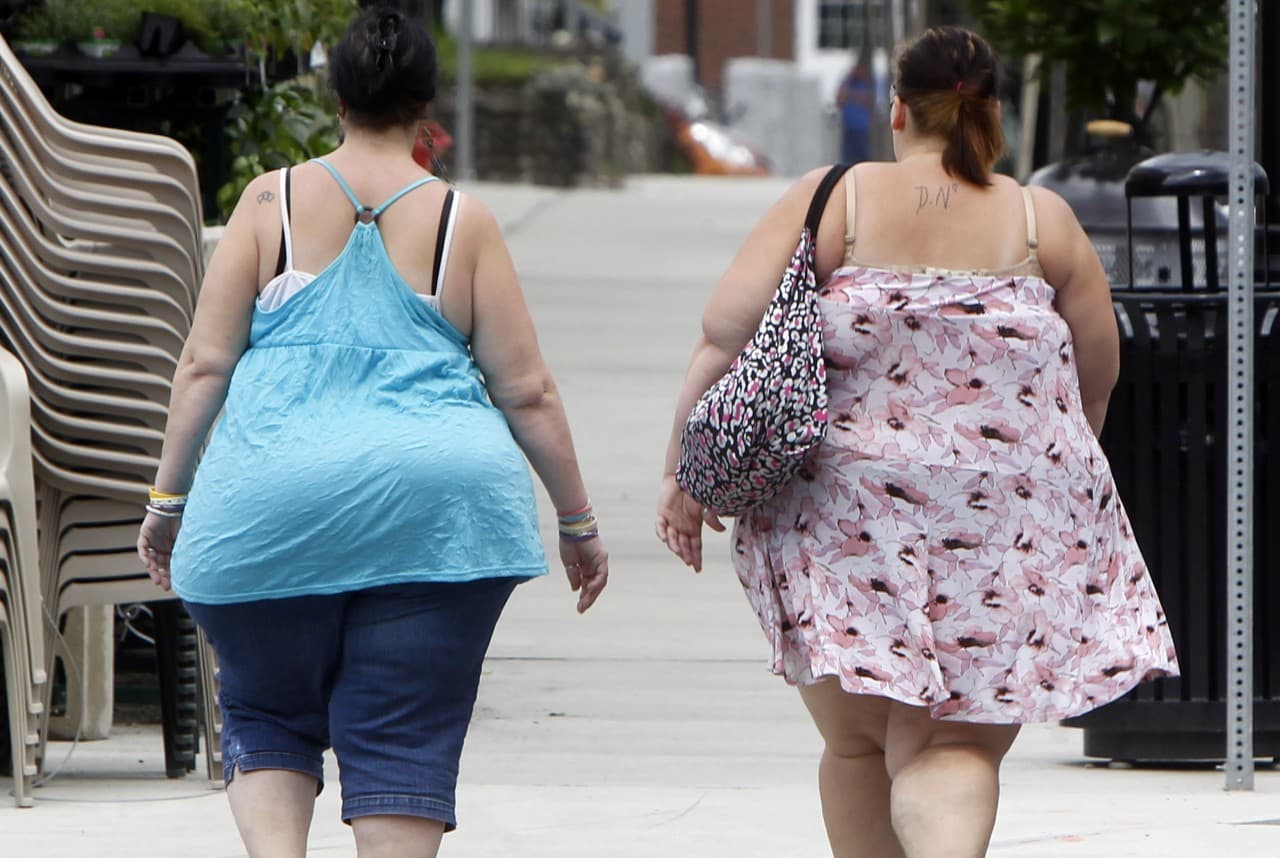 In the 1990s, the American tobacco industry was reined in and made to pay, big-time, for the health consequences of cigarettes and more.  An epic quarter trillion-dollar legal settlement in a suit brought by states to make Big Tobacco pay.  Now there's a push on to do the same with Big Food.  To make the American food industry pay for the devastating health consequences of soaring American obesity.  To sue Big Food.  Opinions are all over the map on whether it's justified.  Whether it can or should be done.  This hour On Point:  the push to sue Big Food for American fat.
-- Tom Ashbrook
Guests
Paul McDonald, partner at the Valorem Law Group in Chicago.
Kelly Brownell, professor and dean of the school of public policy at Duke University.
Bruce Silverglade, principal attorney at the law firm of Olsson Frank Weeda Rweman Matz.
From Tom's Reading List
Politico: The plot to make Big Food pay --"Lawyers are pitching state attorneys general in 16 states with a radical idea: make the food industry pay for soaring obesity-related health care costs. It's a move straight from the playbook of the Big Tobacco takedown of the 1990s, which ended in a $246 billion settlement with 46 states, a ban on cigarette marketing to young people and the Food and Drug Administration stepping in to regulate."
Los Angeles Times: Siting markets in 'food deserts' no quick cure for obesity, study says — "The latest research, published in the journal Health Affairs, underscores what many on the front lines of the war on obesity have begun to surmise: that reversing obesity will be far more complicated than simply turning back the clock on developments that may demonstrably have led us to a place where roughly two-thirds of Americans are overweight or obese."
Forbes: How Big Food's Attackers Are Undermining Their Cause — "The problem is that instead of laser focusing on solving the biggest issue related to food consumption, obesity, hyperactivists bundle a host of food-related problems together and remain unsatisfied if all of them are not solved their way. So instead of zeroing in on obesity, which is a caloric matter, they throw their distaste for 'Big Food' company practices into the mix: processed foods; the use of GMOs (genetically modified organisms); Bisphenol A (BPA) in bottled water containers; and excess levels of salt, sugar, and fat. Activists' lack of focus promises only to inflame their war against the industry and wreak havoc with more constructive interaction between the public health community and the food industry."
This program aired on February 17, 2014.