Banjo Maestro Tony Trischka
Play
This article is more than 9 years old.
Tony Trischka, the man who made the banjo bigger, jazzier and more worldly brings his banjo to our studio.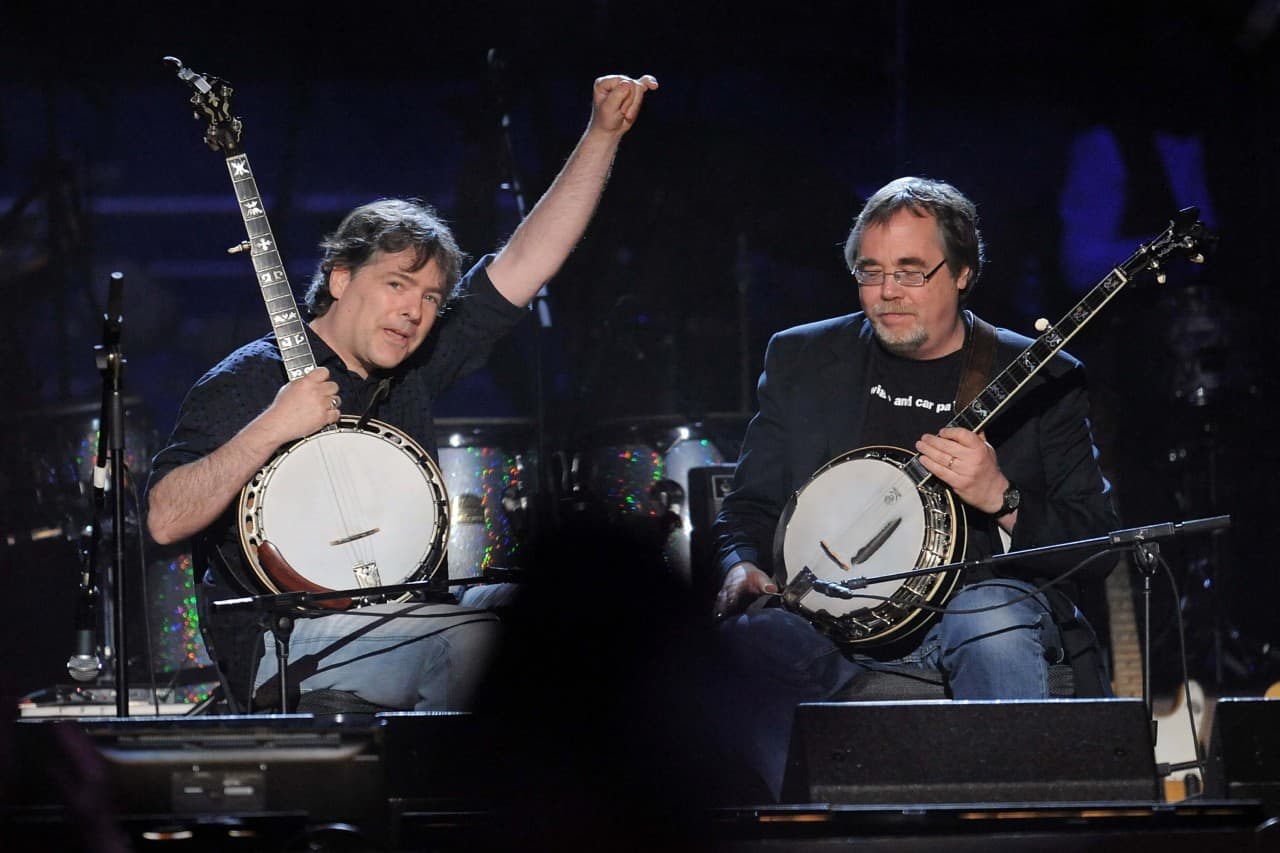 Some musical recordings – just a few in the flood - open up whole new realms.  Miles Davis's Bitches Brew.  Bob Dylan's Blonde on Blonde.  The Beatles' Sgt. Pepper.  In the world of banjo, says writer-composer Bill Evans, the music that marked the change came from Tony Trischka.  Up out of bluegrass and country and then all over.  To roots in Africa.  To heights of jazz.  Banjo, unbound.  Tony Trischka set it free.  With Bela Fleck.  With Jerry Garcia.  With the world.  This hour On Point:  the great banjo liberationist, Tony Trischka.
 -- Tom Ashbrook
Guest
Tony Trischka, banjo master and innovator. His new album is "Great Big World." (@tonytrischka)
From Tom's Reading List
Syracuse Post-Standard: Tony Trischka reflects on his friend Pete Seeger: 'He lived what he spoke' — "It was Trischka's first interaction with the legendary folk player, whose influence would help shape his long and prosperous music career. A singer/songwriter who defined a generation of activist musicians. A man who, despite his humility, was arguably the best. Trischka, a Syracuse native, would evolve into one of the nation's premier banjo players himself, and he and Seeger would become colleagues, collaborators and close friends."
Country Standard Time: Tony Trischka Great Big World Rounder Records — "There is no shortage of fresh and original music on 'Great Big World' much of it straight-ahead bluegrass...depending on your definition of 'straight-ahead bluegrass.' Trischka loves to change things up regularly, adjusting tempos and moods at will- and sometimes repeatedly within individual songs."
New York Times: Five-String Sensation — "Legendary musicians are supposed to make their pyrotechnics look easy: deftness and effortlessness, or at least the appearance of it, go hand in hand. But the banjo virtuoso Tony Trischka, who has lived on an unassuming street here since 1989, has a way of making his humble instrument seem a little too easy."
Playlist
This program aired on March 5, 2014.