Millennials And The Next America
Resume
Millennials make their own way. Less trusting. More politically independent. We'll look at a big study of millennials, and the American future.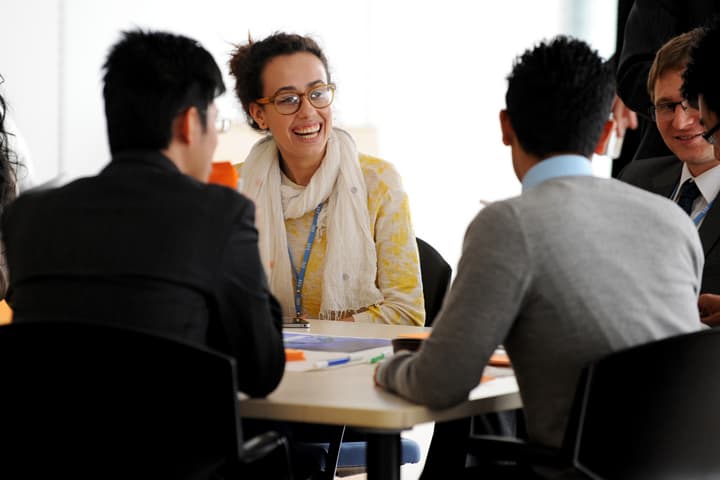 You could call it the "next America."  Not the America of the "Greatest Generation" or the Baby Boomers.  But the America of the millennials.  Americans 18 to 33 who are moving up, moving in, eventually taking over.  A big new survey points to how they look different and think differently.  Much more diverse racially, ethnically.  Much less attached to institutions: political parties, religion and – so far – marriage.  Less trusting than their parents, but more linked up online.  Loaded with debt, but optimistic about the future.  This hour On Point:  exploring the next America.
-- Tom Ashbrook
Guests
Paul Taylor, executive vice president of the Pew Research Center. Author of "The Next America: Boomers, Millennials and the Looming Generational Showdown." (@paultaylordc)
Kat Chow, reporting covering race, culture and ethnicity for NPR's Code Switch team. (@katchow)
Evan Rytlewski, music editor at Milwaukee's Shepherd Express. (@Evanryt)
From Tom's Reading List
Pew Research Center: Millennials in Adulthood — "The Millennial generation is forging a distinctive path into adulthood. Now ranging in age from 18 to 331, they are relatively unattached to organized politics and religion, linked by social media, burdened by debt, distrustful of people, in no rush to marry— and optimistic about the future."
NPR: Millennials To Bear The Burden Of Boomer's Social Safety Net — "The next America this book captures is a place where millennials, the younger generation, are growing in numbers and influence. Among other things, they are reshaping this country's political landscape. The book, packed with charts and numbers, raises questions about federal programs that seem to treat millennials unfairly."
American Public Transportation Association: Record 10.7 Billion Trips Taken On U.S. Public Transportation In 2013 — "In 2013 Americans took 10.7 billion trips on public transportation, which is the highest annual public transit ridership number in 57 years, according to a report released by the American Public Transportation Association (APTA). This was the eighth year in a row that more than 10 billion trips were taken on public transportation systems nationwide.  While vehicle miles traveled on roads (VMT) went up 0.3 percent, public transportation use in 2013 increased by 1.1 percent. "
Read An Excerpt From "The Next America" By Paul Taylor
This program aired on March 14, 2014.