Poet Malcolm London Finds Hope On Chicago's Streets
Resume
From Chicago, a young, new poet gives voice to one of America's great cities, and its tough streets. Malcolm London joins us.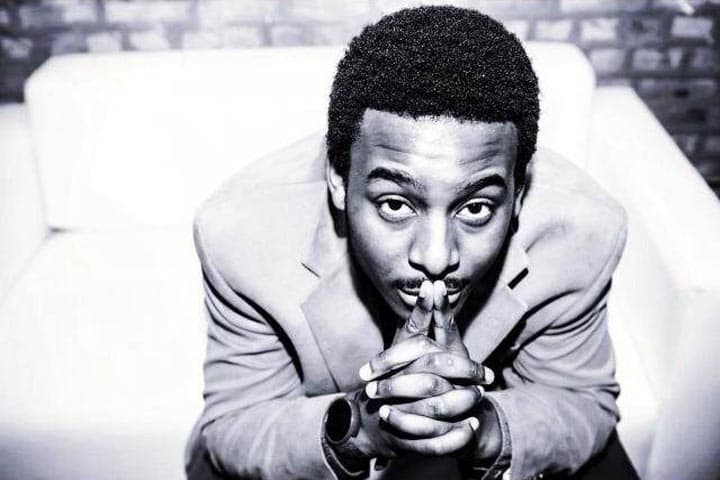 Tune in to CNN lately and you can see the Robert Redford-produced "Chicagoland."  A documentary series on a tough city.  Tune in directly to Chicago, and you can hear Malcolm London.  A young poet.  Twenty now.  Just up out of Chicago's murder-wracked streets.  A poet with a lot to say.  He's channeling Tupac and Kanye West and Carl Sandberg and all the insights of a Chicago West Side youth.  Making vivid and moving the disenfranchisement he and many others feel.  This hour On Point: "spears for hearts," and the poetry of Malcolm London.
-- Tom Ashbrook
Guest
Malcolm London, poet, educator and activist at Young Chicago Authors and the Northwestern Bluhm Legal Clinic. (@MalcolmLondon)
From Tom's Reading List
Chicago Tribune: Teen poet thirsts for knowledge — "It is unlikely that any of the people shopping at the Northwest Side Mariano's grocery store, where London also works, knows that the young man handing out food samples has been compared with two of Chicago's great writers. Or that he has become pals with Matt Damon."
WBEZ: At West Side Chicago school, kids go without teachers — "Some of the city's high schools are shrinking. In fact, some are shrinking so dramatically, it's questionable whether students are getting access to a basic education. Take the Austin Business and Entrepreneurship Academy on the city's West Side, where students have spent much of this year without key teachers."
CBS: Young Chicago poet gives voice to his community — "London started writing poems in 2009 to give a voice to his community. 'The idea that poetry is only for dead, old, white dudes who lived in the 1600s, right, but it's not,' London says. 'So for me, the stage was a place for me to have my voice heard.'"
This program aired on March 18, 2014.