Bobby Jindal On 2016: "There's A Practical Benefit To Having Governors Run For President'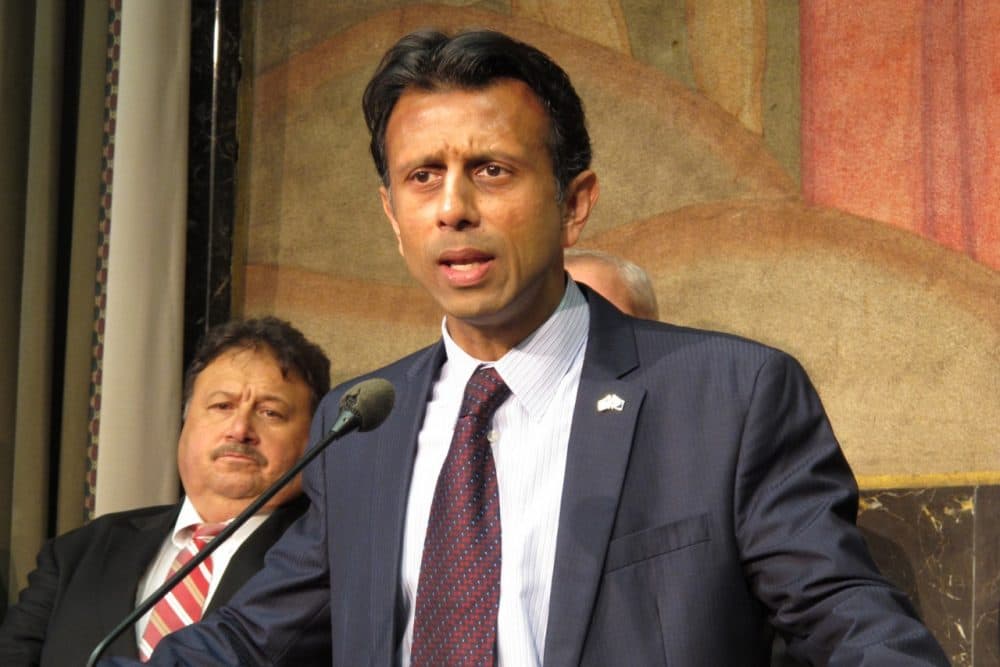 This article is more than 5 years old.
While he didn't necessarily come out as a candidate on our air, Louisiana Gov. Bobby Jindal did stress how important the Republican Party's current crop of state governors could be in the 2016 Presidential race still to come.
"Governors have executive experience," Jindal told guest host John Harwood. "There's a practical benefit to having governors run for President."
Listen to Jindal talk about his two terms as Louisiana governor, what excites him about the Republican Party and what he's looking for in a 2016 Presidential candidate here. (While he admitted it's something he's considering, Jindal said he wouldn't be making a firm public decision on the 2016 race until after this fall's midterm elections).
Is Jindal right? Do governors make better Presidents? Jindal pointed to Presidents Ronald Reagan (R-CA) and Bill Clinton (D-AR) as key examples of successful governors who became influential party and national leaders. Do you see more on the way in 2016?
Let us know in the comments below, or on Facebook, Tumblr and @OnPointRadio.