T-Rex And Montana's Dinosaur Stories
Resume
As a new Tyrannosaurus Rex arrives at the Smithsonian, we'll look at its home – pre-historic Montana – and the age when dinosaurs ruled the Earth.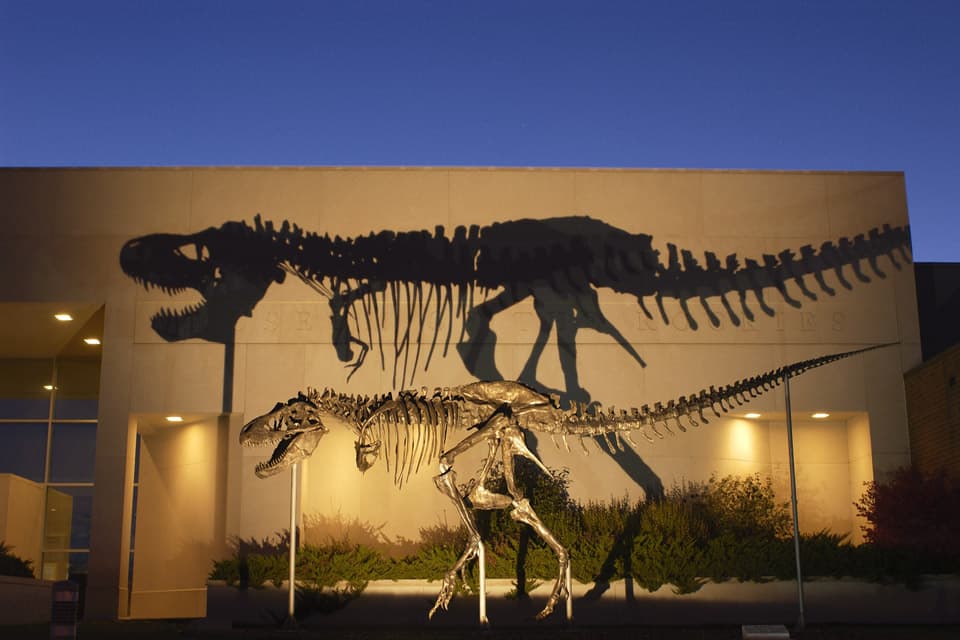 A magnificent new Tyrannosaurus Rex fossil skeleton out of Montana is headed into the Smithsonian in Washington.  Great jaws.  Huge size.  Skimpy arms.  And a remarkably complete skeleton from a dinosaur that lived an estimated 66 million years ago.  In Montana, dinosaur bones are everywhere.  Paleontologists talking about this kingly T-Rex describe a pre-Montana terrain just crawling with the great creatures.  Dinosaurs all over the place.  We wanted to hear more about that.  To travel back in time and picture that, as realistically as we can. This hour On Point:  When dinosaurs ruled the Earth.
-- Tom Ashbrook
Guests
John Horner, curator of paleontology at the Museum of the Rockies. Professor at Montana State University. (@dinodetective)
Paul Sereno, paleontologist and professor at the University of Chicago. Explorer-in-residence at the National Geographic Society.
Mark Tarner, amateur paleontologist. President of the South Bend Chocolate Company.
From Tom's Reading List
BBC News: How to move a T-Rex dinosaur across the US -- "For a quarter of a century, the Wankel T-Rex has been a fixture at the Museum of the Rockies in Bozeman, Montana. But the Army Corps of Engineers has now agreed a 50-year loan to the Smithsonian, where it will form the centerpiece of the Natural History Museum's new dinosaur hall, due to open in 2019. "
The Guardian: Montana Duelling Dinosaurs could fetch $9m at auction — "The Montana Duelling Dinosaurs, which will go on sale at Bonham's in New York, are expected to fetch in the region of $7m-$9m (£4.4m-£5.7m). They are some of the most complete and perfectly preserved dinosaur skeletons ever found. They are also scientists' best way to answer one of the biggest questions in palaeontology: was there another, smaller, top predator that roamed this part of the world in the late Cretacious age 65m years ago, alongside the fearsomeTyrannosaurus rex?"
The South Bend Tribune: Tarner shows off rare dino section — "Tarner and his brother-in-law, Steve Bodi, first traveled to Baker, Mont., to see the dinosaur in spring 2012 after a fossil hunter discovered some of the bones on a ranch. Tarner then bought the fossil site from the owner of the ranch and started the excavation process. So far, Tarner, Bodi and the fossil hunter, Bob Curry, have unearthed about 18 feet of the skeleton, from the tip of the tail to the hips."
What The Earth Looked Like When T-Rex Ruled Montana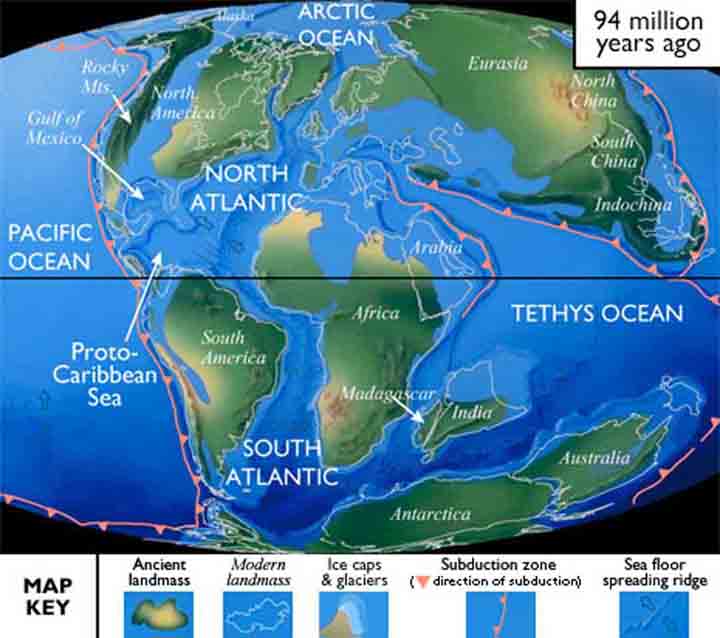 This program aired on April 22, 2014.