Week In The News: Georgia's Guns, President In Asia, A Big Week At SCOTUS
Resume
Guns in Georgia. Obama in Asia. Affirmative Action. And Joe Biden in Ukraine.  Our weekly news roundtable.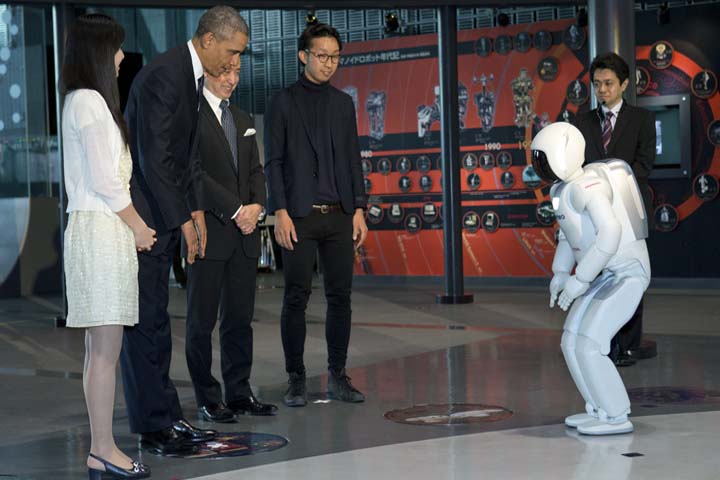 Guns almost anywhere in Georgia as of this week.  Bars, airports, even school and church if you get the nod.  New law signed, and it's all smiles at the NRA.  In Ukraine, Russian troops revving at the border.  Touch and go.  In the Middle East, John Kerry's peace talks flame out.  In Asia, President Obama stands by Japan on disputed islands, but no trade deal there.  The Supreme Court upholds state bans on affirmative action, to Justice Sotomoyor's dismay.  The FCC seems to slide away from "net neutrality."  This hour On Point:  Our weekly news roundtable.
-- Tom Ashbrook
Guests
Indira Lakshmanan, senior correspondent covering foreign policy for Bloomberg News. (@Indira_L)
Robert Barnes, Supreme Court correspondent for the Washington Post. (@scotusreporter)
Jack Beatty, On Point news analyst.
From Tom's Reading List
Washington Post: Supreme Court upholds Michigan's ban on racial preferences in university admissions — "The decision further illustrates the court's skepticism about race-conscious government programs. In effect, the ruling says that universities may still employ the limited consideration of race authorized in previous Supreme Court rulings. But it also said that voters and legislators also have the right to curtail such plans. That it took five separate opinions totaling 102 pages written over six months to reach that result is a sign of how divided the court remains on the issue."
Atlanta Journal-Constitution: Nathan Deal signs broad gun rights expansion — "Critics have dubbed it the 'guns everywhere' bill for its broad scope, and opponents including former Rep. Gabby Giffords have tried to block its passage. Supporters have flooded Deal's office with pleas to sign the measure, which the National Rifle Association called 'the most comprehensive pro-gun reform bill in state history.'"
Bloomberg News: Obama Says U.S. Will Defend Japan-Administered Islands -- "Standing next to Abe, Obama reiterated that the U.S. views Japan as the sole administrator of the disputed islands, which the president referred to by their Japanese name, Senkaku. China has challenged Japan's control of the uninhabited islands, called Diaoyu in Chinese, through the positioning of ships and flying of surveillance aircraft."
This program aired on April 25, 2014.