Week In The News: Bowe Bergdahl, Obama In Europe, EPA Climate Plan
Resume
Bowe Bergdahl. The President in Europe. Tiananmen at 25. Migrant children.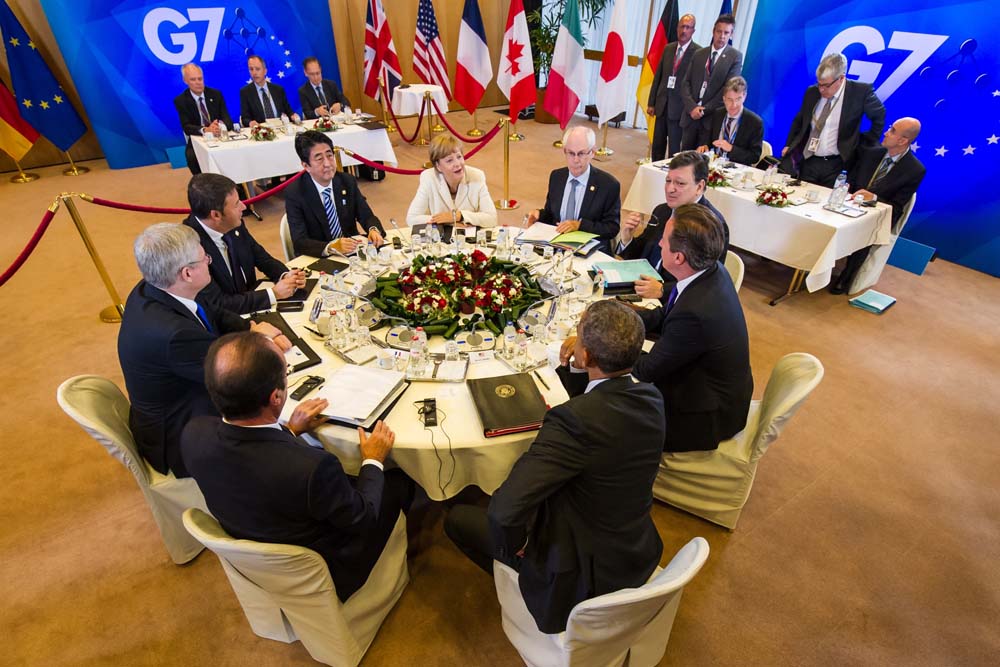 They're above the beach in Normandy today, remembering the 70th anniversary of the D-Day invasion.  The president, European leaders, Vladimir Putin, World War II vets.  Beyond the beach, it's been a tough week for Western unity.  Putin cut out at the G7 meeting.  But France selling Russia a warship.  Negative interest rates.  At home, uproar over Bowe Bergdahl and the swap for Taliban commanders.  A Tea Party surge in a key Republican primary in Mississippi.  A big EPA climate push to rein in dirty power plants.  This hour On Point:  Our weekly news roundtable goes behind the headlines.
-- Tom Ashbrook
Guests
Molly Ball, national political staff writer at The Atlantic magazine. (@mollyesque)
Margaret Brennan, foreign policy reporter for CBS News. (@margbrennan)
Jack Beatty, On Point news analyst.
From Tom's Reading List
CBS News: Military: Bergdahl had left his post at least once before Taliban capture — "When he was captured, Bergdahl had less than a year of military service and his official performance record was without blemish. But an internal military investigation conducted after his 2009 disappearance found that he had wandered off post without permission at least once before."
The Atlantic: Thad Cochran, the Last of the Naive Republicans -- "Cochran didn't pose for any pictures during his brief sweep. As he made his way toward the exit, the senator held out his hand to me. I had met and interviewed him less than half an hour before.  'Hello, how are you doing?' he said with a kindly smile. 'I'm Thad Cochran.'"
NPR: GM Review Found 'History Of Failures' In Ignition Switch Debacle, CEO Says — "An internal inquiry into the long-delayed ignition switch recall by General Motors found an 11-year 'history of failures,' CEO Mary Barra says. She announced the findings of an investigation into how the company handled a deadly defect with ignition switches at a Thursday morning news conference. "
This program aired on June 6, 2014.