Best Summer Reads For 2014
Resume
"The Vacationers," "Land of Love and Drowning," "Midnight in Europe" – we'll look at this summer's great books, hot reads.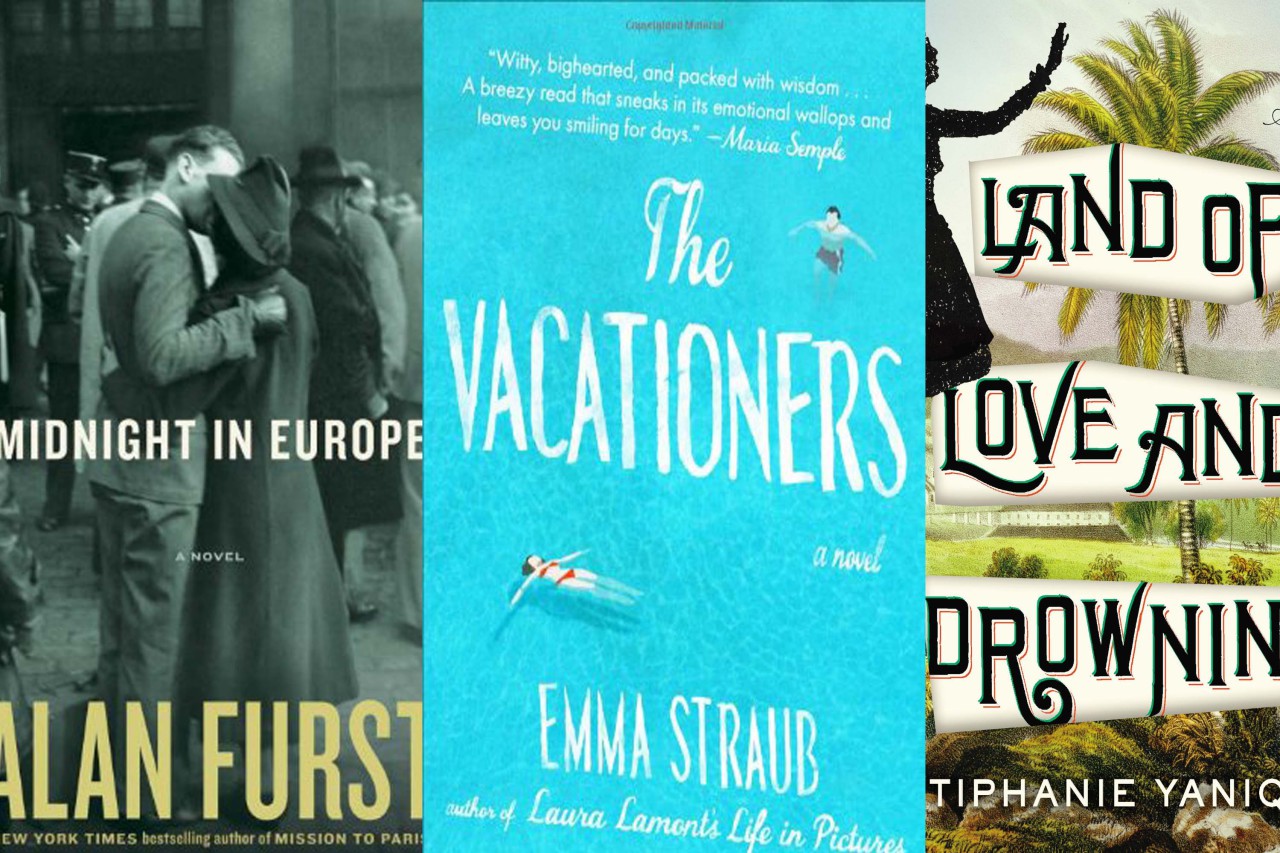 Happy "Bloomsday" everybody!  It's June 16th, the day James Joyce had his Leopold Bloom stroll Dublin in Joyce's masterpiece "Ulysses."  Big "Ulysses" may or may not be in your beach bag, on your reading list, this summer.  But we've got options for you.  All kinds of great summer reads.  On Joyce.  "Euphoria."  The deep sea.  Little Rock.  Omaha.  Papua New Guinea.  Great readers on "The Bees."  "The Most Dangerous Book."  "Song of the Shank."  "The Swan Gondola."  This hour On Point:  Great reads.  Hot reads.  For the summer of 2014.
-- Tom Ashbrook
Guests
Parul Sehgal, book editor at the New York Times Book Review. (@parul_sehgal)
Maggie Galehouse, book critic for the Houston Chronicle. (@MaggieGalehouse)
Paul Ingram, book buyer for Prairie Lights Bookstore in Iowa City, IA. (@Prairie_Lights)
From Tom's Reading List
New York Times: When the Water's Too Cold, Something Else to Dive Into — "we have entered the fun season with the sandy nickname, the one known for books impossible to put down. (For novelty's sake, no words rhyming with reach, teach or bleach will be used in the text of this review.) Whatever your taste, the publishing world has an offering for you, whether it's sci-fi populated by talking bees (Laline Paull's 'The Bees') or the would-be Proustian Norwegian literary event of the season, 'My Struggle,' by Karl Ove Knausgaard. (Volume 3 comes out next week.) For those playing catch-up, Michael Lewis's 'Flash Boys' is the most urgent nonfiction horror story of the year."
Houston Chronicle: 21 summer book recommendations -- "From a good spy to a 'bad' girl, from World War II France to the dodgy, present-day suburbs of Las Vegas, 2014's recommended summer reading list reaches wide and deep. Staffers at Houston's high-profile independent bookstores - Blue Willow Bookshop, Brazos Bookstore and Murder By The Book - weighed in on new novels, thrillers, mysteries, nonfiction and books for teens and younger readers."
Los Angeles Times: Summer Books Preview 2014 -- For some, summer brings long days stretched out by the pool with a hardcover or juicy paperback; for others, an e-book on the phone or audio book in the car can do the trick. Whatever the season has in store, it provides ample opportunities to kick back with a book, and we've got more than enough titles to keep you reading.
This program aired on June 16, 2014.