Why We Keep Biting Into The Dracula Story
Resume
Was Vlad the Impaler the real life Dracula? We'll look at the history and the myth of literature's great vampire.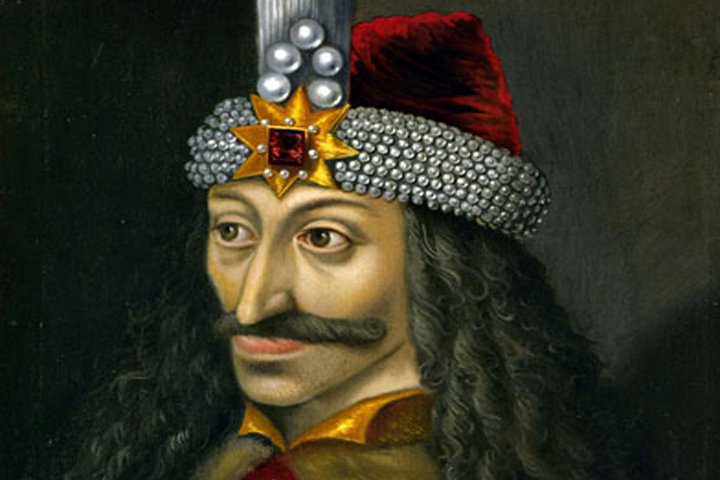 There is something about biting and blood that we never get over.  Luis Suarez and his bite debated round the world in the World Cup.  Bram Stoker's Dracula, and the Victorian tale of castles and darkness that we still feel at our throats.  That story has had amazing staying power.  "I want to suck your blood!" and all the rest.  Built off the story of Transylvania's real Vlad the Impaler.  Back to Europe's long struggle with the Turkish caliphate.  The story never dies.  This hour On Point:  the history and myth of literature's great vampire – Dracula.
-- Tom Ashbrook
Guests
Elizabeth Miller, professor emeritus of English at Memorial University of Newfoundland. Author of "A Dracula Handbook" and "Reflections on Dracula."
Leslie Klinger, Dracula expert. Author of "The New Annotated Dracula" and "In the Shadow of Dracula: Classic Vampire Fiction, 1819 — 1914." (@lklinger)
From Tom's Reading List
CNN: Underground Budapest: Caverns, churches and Cold War bunkers — "The Hapsburg Palaces, romantic banks of the Danube and historic spas draw the crowds to Budapest, but there's a whole world underground within the city limits. Literally underground. While one half of the city, Pest, is flat, Buda's curvy hills are rich with secret labyrinths, hidden bunkers and caving adventures. There are up to 200 caves in total."
HLN: Haunted (open) house? Dracula's castle is for sale -- "Bran Castle was completed in 1388 and in the centuries since, has served primarily as a royal residence, fortress and customs point. However, its most famous role, as the isolated hilltop home from which Count Dracula morphed into a bat and sucked the blood of his victims, is largely fictional — and not just because, you know, Dracula never existed."
Daily Mail:  Is this Dracula's final resting place? 16th century headstone unearthed in Naples could belong to Vlad the Impaler — "He has cast a shadow over the craggy Transylvanian Alps for centuries. But the remains of the real-life Dracula are today to be found not in the Romanian Alps but in Italy, according to new research. Count Vlad Tepes, the so-called Dracula, was thought to have died in battle. But scholars from the University of Tallinn say they have discovered documentary evidence that he was in fact taken prisoner, ransomed to his daughter - by then safe in Italy - and buried in a church in Naples."
Surprising Health Benefits Found In Young Blood
New York Times: Young Blood May Hold Key to Reversing Aging -- "It later became clear that stem cells are essential for keeping tissues vital. When tissues are damaged, stem cells move in and produce new cells to replace the dying ones. As people get older, their stem cells gradually falter. In the early 2000s, scientists realized that stem cells were not dying off in aging tissues."
Amy Wagers, professor and researcher at Harvard University's Stem Cell Institute.
This program aired on June 26, 2014.