Week In The News: Hobby Lobby Wins, Israeli Murders, An Iraqi Caliphate
Play
This article is more than 8 years old.
ISIS declares a caliphate. The Supreme Court and Hobby Lobby. Three dead teens in Israel.  US World Cup heartbreak.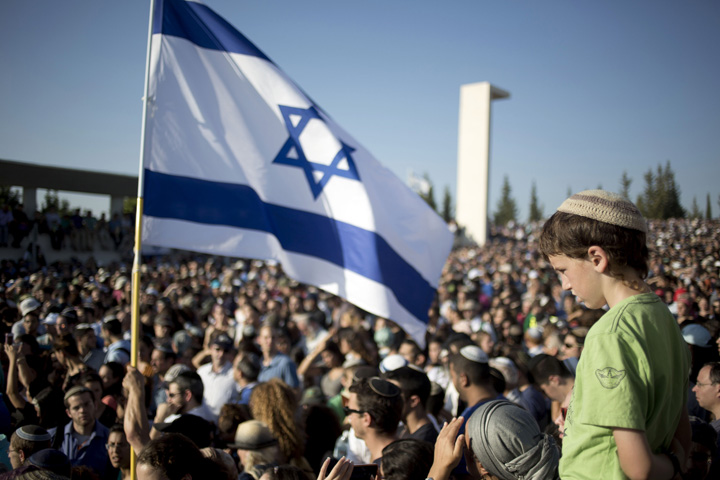 It's a short week with a lot of news headed into the Fourth of July holiday.  We're calling it early.  From the Caliphate front to Hobby Lobby to the World Cup.  In Iraq, an Islamic state declared and more US troops, but no "mission creep," says the White House.  In the Supreme Court, a win for corporate religious freedom.  In Israel, dead teens – Israeli and Palestinian – and high tension.  In California, an anti-immigrant outburst in the streets.  In Brazil, Team USA goes down behind valiant goalie Tim Howard's epic saves. This hour On Point: our weekly news roundtable sneaks in early behind the headlines.
--Tom Ashbrook
Guests
Margaret Talev, White House correspondent for Bloomberg News. (@margarettalev)
James Kitfield, contributing editor at National Journal and Defense One contributor. Senior fellow at the Center for the Study of the Presidency & Congress.  (@JamesKitfield)
Jack Beatty, On Point news analyst.
From Tom's Reading List
Defense One: This Is Why Many of Iraq's Forces Dropped Their Weapons -- "There is plenty of blame to go around for a crisis that is splintering Iraq along its sectarian divides between majority Sunni, Shiite, and Kurdish areas. The George W. Bush administration disastrously disbanded the regular, secular Iraqi army in 2003 and vastly underestimated the sectarian tensions that would be unleashed with the toppling of Hussein's Sunni regime in Shiite-majority Iraq."
Bloomberg News: Russia Sanctions Choice Puts Obama in Political Bind — "Obama so far has emphasized unity with European allies. Still, Obama will be under pressure to move unilaterally if German Chancellor Angela Merkel and other European leaders don't back more aggressive sanctions and Russia continues to undermine Ukraine's government. Some U.S. lawmakers from both parties said they are likely to back such moves."
NPR: As Teens Are Buried In Ceremony, Israelis React To Unearthed Recordings -- "Racheli Frankel is the mother of Naftali Frankel, a dual American-Israeli citizen, killed with Shaar and Eyal Yifrach. She eulogized the boys. She said God chose them to be his poster children for goodness and innocence. Israeli cabinet ministers have been debating a response to the killings, possibly including more strikes against the Gaza Strip which Hamas rules."
This program aired on July 3, 2014.