Why Are New Parents Depressed?
Play
This article is more than 8 years old.
New parents and depression.  Moms and dads.  There's new research. We'll unpack it.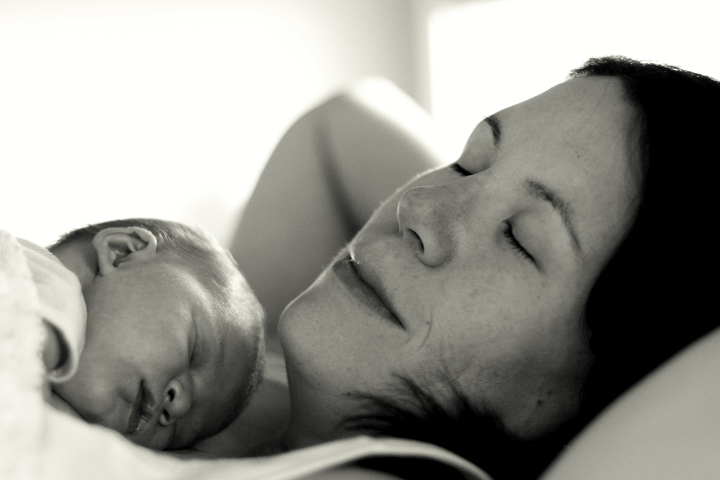 New parenthood, new babies, come with love and cooing and lots of joy.  They can also, for more parents than you might think, come with real psychological challenges.  Post-partum depression for moms, that Brooke Shields put in the spotlight a few years back.  And, says new research, many more forms.  Anxiety.  Obsessive-compulsive disorder.  More.  Maybe a fifth of women report an episode of depression in the year after giving birth.  And dads, not immune.  Getting real about the challenges can help clear the way for the joy.  This hour On Point: new parents, new babies, and mental health.
-- Tom Ashbrook
Guests
Pam Belluck, health and science writer for the New York Times. (@PamBelluck)
Crystal Clark, perinatal psychiatrist. Professor of psychiatry and behavioral sciences at Northwestern University's Feinberg School of Medicine.
Samantha Meltzer-Brody, professor in the department of psychiatry at the University of North Carolina at Chapel Hill's School of Medicine. (@smeltzerb)
Eli Finkel, professor of social psychology and management and organizations at Northwestern University.
From Tom's Reading List
New York Times: 'Thinking of Ways to Harm Her' — "Postpartum depression isn't always postpartum. It isn't even always depression. A fast-growing body of research is changing the very definition of maternal mental illness, showing that it is more common and varied than previously thought."
The Atlantic: How to Enjoy the Often Exhausting, Depressing Role of Parenthood -- "Because of all the work and exhaustion that accompany parenthood, it can bring a rise in depression as much as a boost in happiness. A number of studies have found that people are not only less happy after having children, compared to their pre-child levels, they are less happy than their childless counterparts."
New York Magazine: All Joy and No Fun — "From the perspective of the species, it's perfectly unmysterious why people have children. From the perspective of the individual, however, it's more of a mystery than one might think. Most people assume that having children will make them happier. Yet a wide variety of academic research shows that parents are not happier than their childless peers, and in many cases are less so"
Resources For New Parents
Postpartum Support International, 1-800-944-4PPD (1-800-944-4773)
This program aired on July 7, 2014.