Innovation Districts: Reshaping Our Cities, Changing Our Economies
Resume
The rise of the "innovation district." Everybody now wants that neighborhood dense with coffee shops, capital and talent. We'll look at what really works.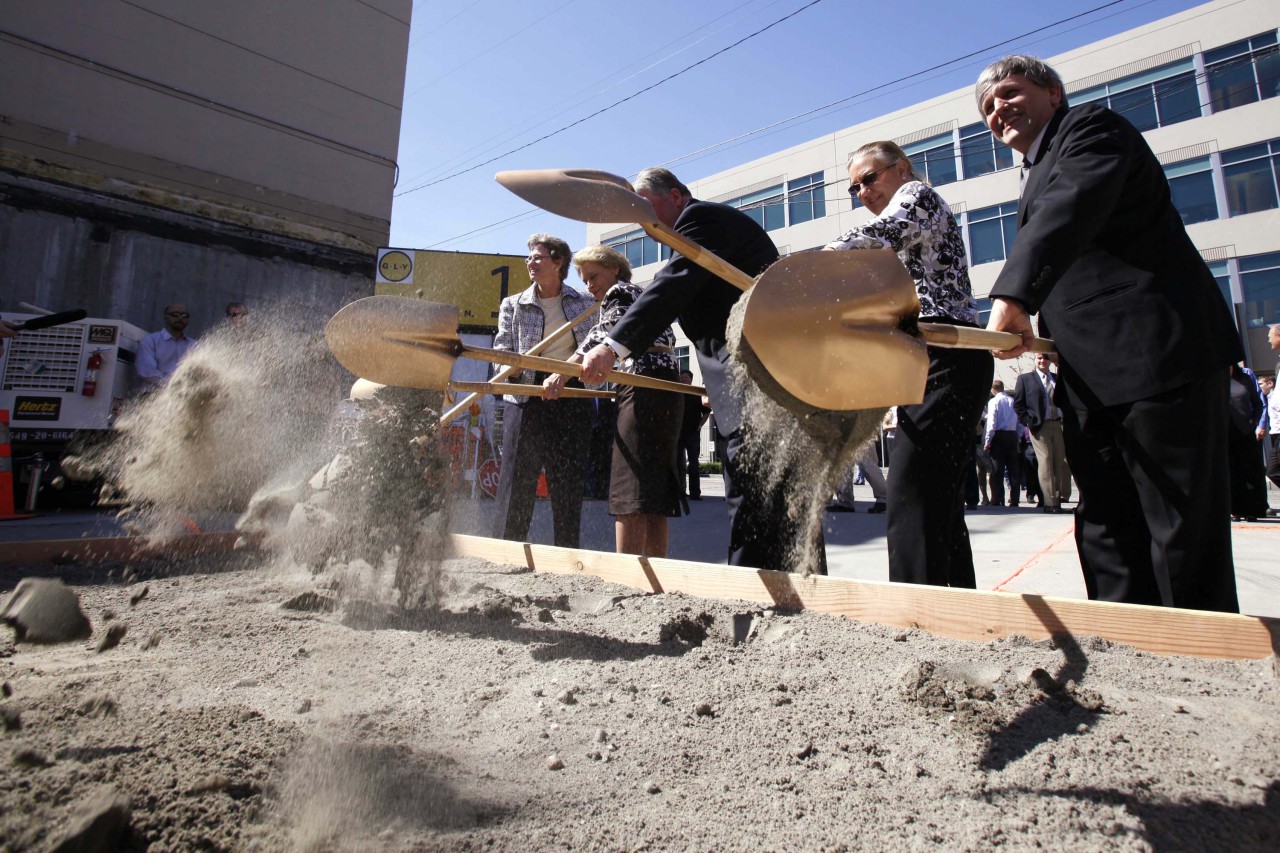 Every city planner wants an "innovation district" these days.  That hot, hip, high-tech neighborhood where coffee shops and capital and talent churn together to turn out new businesses and economic growth.  They're in Barcelona and Berlin, Seoul and Stockholm.  They're up or coming in Boston, Seattle, St. Louis, Philadelphia,  Atlanta, Cleveland – all over.  Everybody wants their own urban Silicon Valley.  Well, almost everybody.  There's pushback, too.  And a hot debate right now on the innovation bandwagon itself.  This hourOn Point:  innovation districts in America.
-- Tom Ashbrook
Guests
Bruce Katz, vice president of the Brookings Institution and  founding director of the Brookings' Metropolitan Policy Program. Co-author of "The Metropolitan Revolution." (@bruce_katz)
John Summers, editor in chief of The Baffler. Editor of "The Politics of Truth: Selected Writings of C. Wright Mills," "Masscult and Midcult: Essays Against the American Grain," "Cotton Tenants: Three Families" and "No Future for You: Salvos from The Baffler."
Dennis Lower, president and CEO of St. Louis' Cortext Innovation Community.
From Tom's Reading List
Brookings: The Rise of Innovation Districts: A New Geography of Innovation in America — "A new complementary urban model is now emerging, giving rise to what we and others are calling 'innovation districts.' These districts, by our definition, are geographic areas where leading-edge anchor institutions and companies cluster and connect with start-ups, business incubators and accelerators. They are also physically compact, transit-accessible, and technically-wired and offer mixed-use housing, office, and retail. Innovation districts are the manifestation of mega-trends altering the location preferences of people and firms and, in the process, re-conceiving the very link between economy shaping, place making and social networking."
Next City: The 'Choreography of Collisions' That Makes Innovation Districts Tick — "Vulcan Real Estate, a company owned by Microsoft co-founder Paul Allen, spearheaded the transformation. In the aftermath of a failed referendum to approve a public park, Vulcan began to assemble distressed properties in the area. In the early 2000s, it persuaded the University of Washington to locate its medical and bioscience campus in SLU."
The Baffler: The People's Republic of Zuckerstan — "It's a neat utopia: an entire economy rigged to a framework of intellectual capital, from PhD to patent, with a startup model of rapid development taking hold of cities like Austin, Berkeley, Boulder, Las Vegas, Raleigh, and Seattle. Still, it was a Boston-area small business that successfully petitioned the White House to declare the first-ever 'National Entrepreneurs' Day' in 2010."
This program aired on July 10, 2014.