This program is rebroadcast from April 23, 2014.
The booming business of life coaches. Everybody seems to have one these days. Therapists are feeling the pinch. We look at the life coach craze.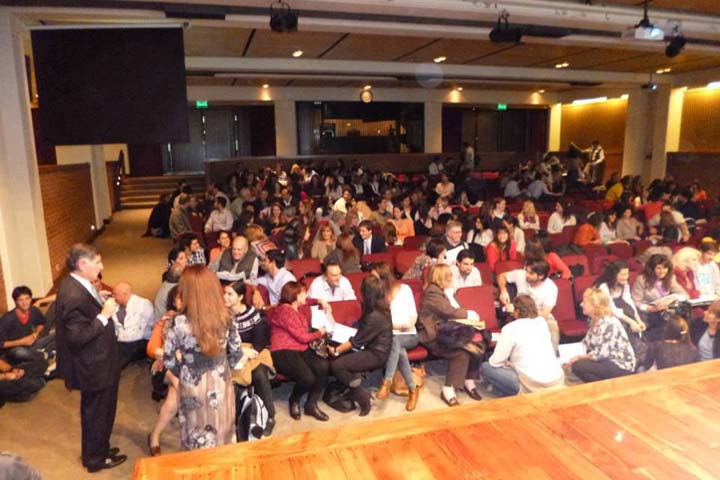 Maybe it's the final "Oprah-fication" of America.  Suddenly it seems "life coaches" are all over the place.  Lost in your career?  Get a life coach.  Lost touch with your mojo?  Life coach.  Want a big turn or tune-up?  Life coach.  You put down the cash and the life coach goes to work.  Teasing out your dreams, your desires.  Getting you on track to get there.  The challenge may be at work, may be at home.  Maybe both.  Some therapists worry life coaches are getting into their terrain.  There used to be a stigma.  Maybe not now.  This hour On Point:  we're looking at the boom in life coaching.
-- Tom Ashbrook
Guests
Genevieve Smith, writer for Harper's Magazine. Senior editor at New York. (@gvsmith)
Allison Rimm, management consultant and life coach. Author of "The Joy of Strategy: A Business Plan For Life." (@AllisonRimm)
Dr. David Ley, practicing clinical psychologist. Author of  "The Myth of Sex Addiction" and "Insatiable Wives." (@DrDavidLey)
From Tom's Reading List
Harper's Magazine: 50,000 Life Coaches Can't Be Wrong --"[Life coach] became a punch line, shorthand for all the excesses and narcissism of the self-help industry. In a 2007 episode of The Simpsons, Homer hires a life coach named Colby, voiced by Stephen Colbert, who guides him through a crash landing in a private jet by telling him that he has 'what made America great: no understanding of the limits of your power and a complete lack of concern for what anyone thinks of you.'"
Fast Company: A Look Inside The 'Wild West' Of Life Coaching — "The word coach comes from athletics, though Coaching Manager co-author Joe Weintraub says that the parallels only go so far: while a basketball coach might scream you toward improving on your problems, a life, business, or career coach will only help you make your better qualities into the best."
Psychology Today: Life Coaches and Mental Illness -- "As a psychologist, I'm struck by the shift that such coaching signals for the industry of healthcare. By and large, I think this is a positive trend, emerging in response to need. However, there are important issues to consider, as coaching intersects more explicitly with mental illness."
This program aired on July 17, 2014. The audio for this program is not available.