When Workplace Jerks Get Promoted
Resume
When the boss is a bad apple. How some pretty dark traits can push some to the top.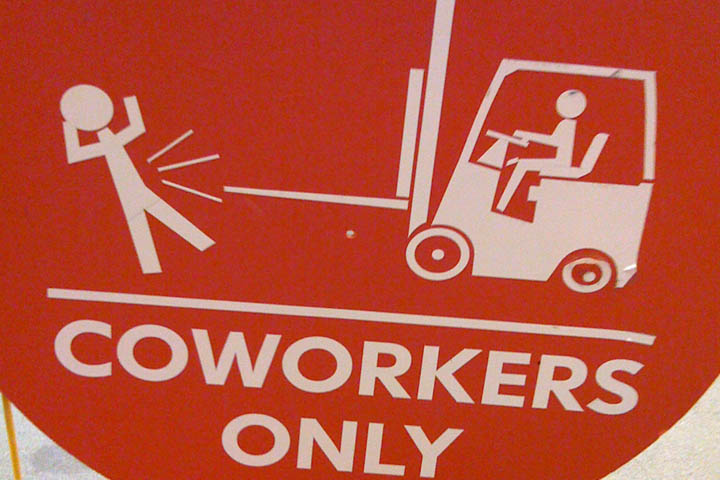 It takes all kinds to turn the world.  In the world of work, some kinds are harder to take than others.  Psychologists point to what they call a "dark triad" of traits that mark a particular kind of corporate climber, workplace striver, who can rise but can also make a mess.  The triad of traits, they say, is this:  that ambitious colleague who is also narcissistic, anti-social, and manipulative/Machiavellian.  A little bit of that mix can be rocket fuel.  A lot can be a problem.  Maybe you've seen it.  This hour On Point:  the "dark triad" at work.
-- Tom Ashbrook
Guests
Sue Shellenbarger, work and family columnist for The Wall Street Journal.
Seth Spain, professor of organizational behavior at Binghamton University-SUNY's school of management. (@SethMSpain)
Nancy Koehn, historian and professor of business at the Harvard Business School. (@nancykoehn)
From Tom's Reading List
The Wall Street Journal: What Corporate Climbers Can Teach Us — " So-workers may possess a dose of one of the personality traits that psychologists call the 'dark triad': manipulativeness, a tendency to influence others for selfish gain; narcissism, a profound self-centeredness; or an antisocial personality, lacking in empathy or concern for others. These traits are well-known for the bad behavior that they can cause when dominant in people's personalities. At milder levels, however, they can actually foster skills that can help people rise through the ranks."
Inc.: What Leaders Can Learn from Narcissists, Manipulators and Psychopaths — "Sometimes scientific research teaches us things we might not want to know. That happened when organizational psychologists studied West Point cadets to learn what personal qualities were most likely to predict success. The No. 1 answer? Narcissism."
Psychology Today: Shedding Light on Psychology's Dark Triad — "Lurking beneath the surface of people who use others to their own advantage is psychology's 'Dark Triad.' Defined as a set of traits that include the tendency to seek admiration and special treatment (otherwise known as narcissism), to be callous and insensitive (psychopathy) and to manipulate others (Machiavellianism), the Dark Triad is rapidly becoming a new focus of personality psychology."
This program aired on July 31, 2014.