The Shaker Way Of Life
Play
This article is more than 8 years old.
The Shakers shook when they prayed. Had a unique vision of the world. There are three left. One is with us.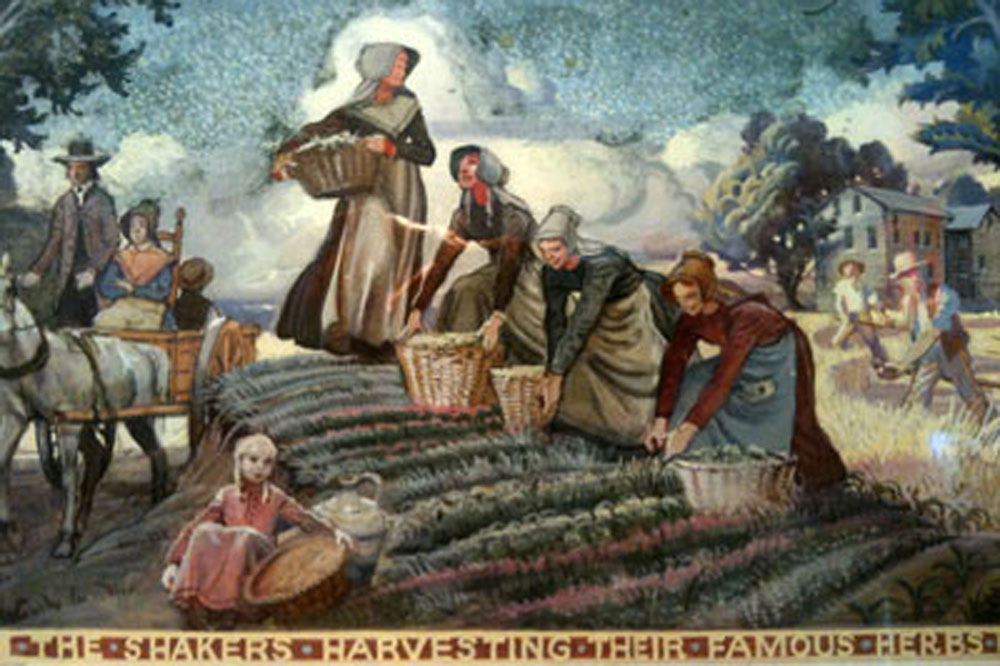 Early America was rich with Utopian societies on fire with the idea of building heaven on earth.  Among the most famed were the Shakers.  A breakaway group from the Quakers.  They built communities up and down early 19th Century America devoted to living simply, in the way of their Lord.  The Shakers were celibate.  They made some beautiful barns, furniture, songs.  Today, there are three left in the world – and one is with us.  This hour, On Point:  the Shaker way, and we talk with one of the world's last three Shakers.
- Tom Ashbrook
Guests
Michael Komanecky, chief curator, Farnsworth Art Museum in Rockland, Maine. The Museum's exhibit "The Shakers: From Mount Lebanon to the World" is open through January. Editor of the book, "The Shakers: From Mount Lebanon to the World,"which serves as a catalog for the exhibit.
Brother Arnold Hadd, one of three surviving Shakers. He lives in the Sabbathday Lake Shaker Community in New Gloucester, Maine, which was founded in 1783 and is the only working Shaker community in the US. He joined the Shakers when he was 21 years old, 36 years ago.
Jerry Grant, director of collections and research, Shaker Museum in Mount Lebanon, New York.
From Tom's Reading List
The Wall Street Journal: Book Review: 'The Shakers' edited by Michael Komanecky - "Community, purity and independence were central aspects of this radical form of Christianity. Believing Jesus' Second Coming was imminent, the Shakers sought to prepare by establishing a heavenly kingdom on earth. They greeted the American "wilderness" as a place to live ascetically, residing in self-contained communities where goods were held in common following examples in the Book of Acts."
National Park Service: Essay on Shakers - "The Shakers in America lived a communal life based on common ownership of property and goods, celibate purity, and confession of sins. The Shakers did not believe in procreation and therefore had to adopt children or allow converts into their community. The adopted children were given a choice at age 21 whether to remain with the Shaker community or go their way into the world."
Artifacts from the Farnsworth Art Museum's Shaker Exhibit
This program aired on August 7, 2014.