Saying Goodbye To Comic Master Robin Williams
Resume
We remember Robin Williams --why he was special, and how he lost his long battle with addiction and depression.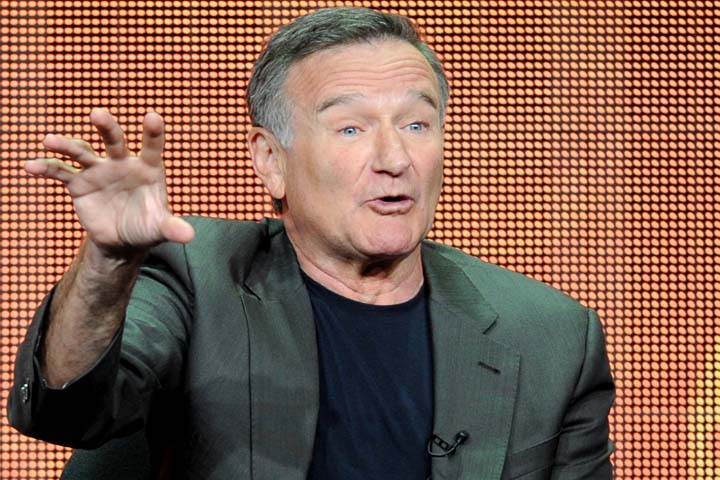 Social media blew up last night with the news of Robin Williams' death, by apparent suicide at his California home.  There was sorrow, gratitude, memories of manic joy and genius, great lines tweeted by the thousand.  Robin Williams meant a lot to people.  For his brilliant, frenetic comedy.  For dramatic roles that generations now quote for life advice.  For an honesty that spared nothing but somehow felt like love.  We knew he had demons.  He told us.  We didn't want them to win.  This hour On Point:  Remembering the great Robin Williams.
-- Tom Ashbrook
Guests
Dave Itzkoff, culture reporter for the New York Times. Author of "Cocaine's Son: A Memoir." (@ditzkoff)
Jimmy Tingle, comic producer, writer, actor and filmmaker. (@JimmyTingle)
Joan Rivers, actress, comedian, writer, producer and television host. (@Joan_Rivers)
Jason Eric Schiffman, director of the UCLA Dual Diagnosis Program at the David Geffen School of Medicine.
Jamie Masada, founder and CEO of the Laugh Factory chain of comedy clubs, he knew Robin Williams for over 30 years.
From Tom's Reading List
New York Times: Robin Williams, Oscar-Winning Actor, Dies at 63 in Suspected Suicide — "The privileged son of a Detroit auto executive who grew up chubby and lonesome, playing by himself with 2,000 toy soldiers in an empty room of a suburban mansion, Mr. Williams, as a boy, hardly fit the stereotype of someone who would grow to become a brainy comedian, or a goofy one, but he was both."
Quartz: An obituary for Robin Williams in the form of his best scenes — "His long career on the stage and screen can be measured and remembered in many ways, but for now it might suffice to enjoy the actor's most famous or otherwise evocative scenes. Here they are in chronological order."
Washington Post: Robin Williams: Frenetic, often fearless actor brought brutal honesty to best roles — "Although Williams had delivered his share of bravura performances throughout his career, "One Hour Photo" revealed something new about an actor who could no longer be confined to rainbow suspenders, giddy talk-show appearances or dewy-eyed sentiment."
This program aired on August 12, 2014.