Why Westerners Are Joining The ISIS Ranks
Resume
With guest host Jane Clayson.
Britons, Europeans and Americans are joining the ranks of ISIS. We'll look at what's pulling them in.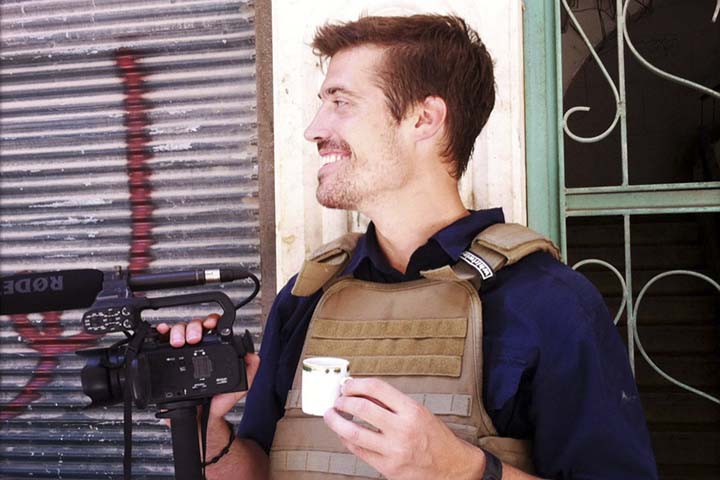 Last week an American journalist was beheaded by a member of ISIS. A man with a British accent. He's just one of the estimated 12,000 foreign fighters in Syria and Iraq joining radical Islamic groups.  Among them are American, Brits and many Europeans.  With passports that allow them to travel freely without a visa. Many are warning of danger. That members of ISIS are only a plane ticket away from American shores. This hour, On Point: why westerners are joining ISIS and what it means for our security.
-- Jane Clayson
Guests
Pete Neumann, director of the International Center for the Study of Radicalization. Professor of security studies at King's College London. Author of "Old and New Terrorism." (@PeterRNeumann)
Humera Khan, executive director of Muflehun. (@khanserai)
Patrick Skinner, director of special projects for the Soufan Group. Former CIA Case Officer. (@SkinnerPm)
From The Reading List
Christian Science Monitor: Why young Europeans are becoming jihadis — "Driven by everything from anger at the mass killing of Muslims by the Syrian regime of Bashar al-Assad to a sense of idealism about joining a possible new religious state, young people are leaving the security of their families, their educations, and often their suburban lifestyles to support jihadi groups. Some of them are joining rebel movements linked to Al Qaeda. Others are aligning with even more-radical Islamic cells."
The Daily Beast: Al Qaeda's American Fighters Are Coming Home—And U.S. Intelligence Can't Find Them — "Western intelligence services have been warning that European and American jihadists have been flocking to Syria to fight. But they've been reluctant to say how many Americans have joined the extremist forces there—until now. The latest U.S. intelligence estimates say that more than 100 Americans have joined the jihad in Syria to fight alongside Sunni terrorists there."
The Independent: Islamic State: British fighters make up a quarter of foreign jihadists -- "Britain accounts for around one in four of all European fighters who have pledged their allegiance to Isis, with an estimated 500 Britons among 2,000 foreign fighters from across Europe."
This program aired on August 25, 2014.