The 2014 Midterms: What Voters Really Care About
Resume
With guest host Jane Clayson.
Two weeks to go till Midterm Election Day. We'll look at how the biggest issues are playing out around the country.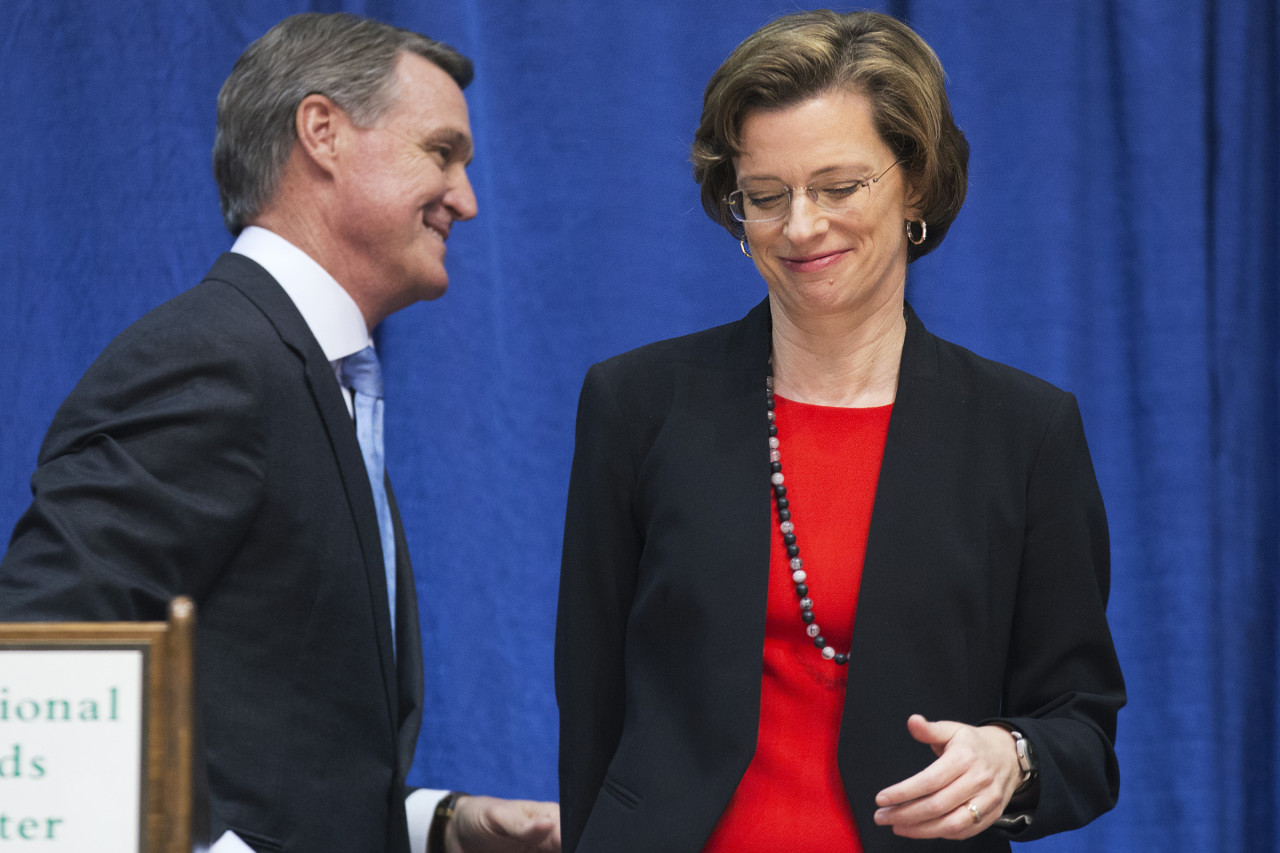 In two weeks, the nation goes to the polls. The Senate possibly up for a GOP taking. Democrats, trying to hang on.  The candidates are out on the stump and all over the airways talking about Ebola, ISIS beheadings, birth control. Many voters are focused on jobs, schools, the economy. What do women really want from this election? What about people of color? Do they hear you? We'll take stock of your issues and see how the campaigns measure up. This hour On Point: What voters really care about.
-- Jane Clayson
Guests
Josh Kraushaar, political editor at the National Journal. (@HotlineJosh)
Mona Charen, columnist with Creators Syndicate and a contributor to the National Review and the Washington Examiner. Senior fellow at the Ethics and Public Policy Center.  (@mcharen)
Charles Ellison, politics contributor to The Root. Washington correspondent for the Philadelphia Tribune. (@charlesdellison)
From The Reading List
The Root: Democratic Candidates Must Work Harder to Lock in Black Voters — "The untold story, however, is in rather peculiar black trends and shifts showing up in Senate and gubernatorial polls since August. No battleground state Democratic candidate enjoys the solid 85 or 90-plus percent of African-American support typically needed to win tight races against determined white Republican-leaning votes. Meanwhile, Republican nominees are actually snagging more than 5 percent of the black vote, with a couple in double-digit territory."
Washington Examiner: What Women Want -- "Republicans who think they can avoid women's issues, or blunt their power by talk of entrepreneurship or free markets, are rewarding the Democrats' tactics. Silence gives consent. Moreover, they are conveying their fear that the Democrats' interpretation of women's wants is correct. They may even believe it more sincerely than Democrats themselves."
National Journal: Bracing For a Political Wave — "It's become commonplace for pundits to remark that while Washington is tremendously unpopular, voters keep reelecting their members of Congress. That's only true up to a point: From GOP incumbents' dismal performances in primaries, to veteran politicians belatedly trying to proclaim their independence, to sitting members running away from their own résumés, it's clear that Americans are registering significant frustration with their representatives."
This program aired on October 21, 2014.