Week In The News: Terror In Canada, Midterm Horse Races, Remembering Ben Bradlee
Play
This article is more than 8 years old.
Gunfire in Canada's capital. Billionaire millions hit the midterms. Huge airbag recall. Ben Bradlee is dead. Our weekly news roundtable goes behind the headlines.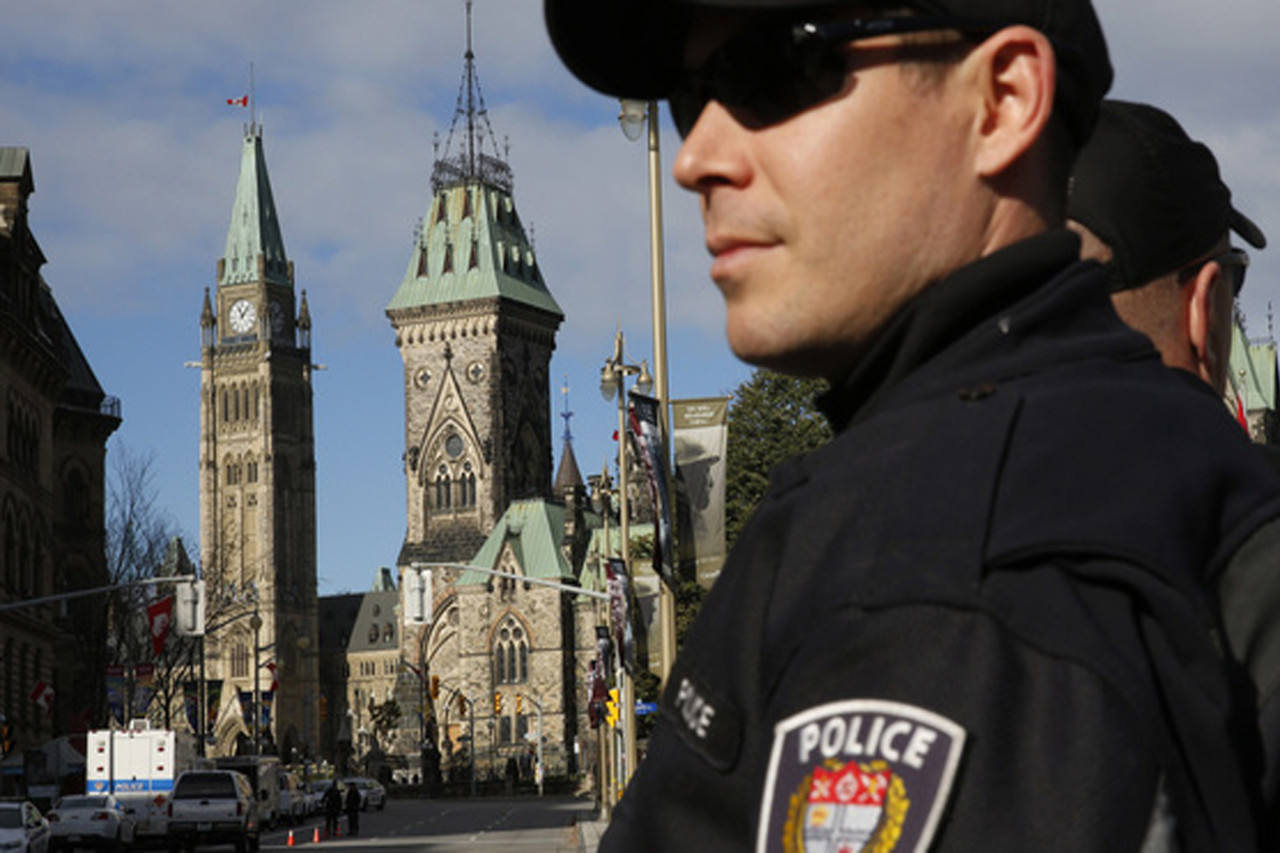 Gunfire in the halls of Canada's parliament this week.  And Ebola in New York.  Canadians say "terrorism."  New York's mayor says "no reason for alarm."  And again, we're watching.  We've got a leaked autopsy report from Ferguson, Missouri.  Michael Brown.  Close range.  In the car.  We've Turkey pushing the US to build a buffer zone with Syria.  Billionaire millions pouring into the midterms.  White House guard dogs taking down another fence jumper.  Millions of airbags recalled.  Watergate's Ben Bradlee is gone.  This hour On Point:  Our weekly news roundtable goes behind the headlines.
-- Tom Ashbrook
Guests
Diane Brady, senior editor and content chief at Bloomberg Businessweek. (@dianebrady)
Kelly O'Donnell, chief Congressional correspondent for NBC News. (@KellyO)
Jack Beatty, On Point news analyst. (@JackBeattyNPR)
From Tom's Reading List
New York Times: Canada Worries as Extremism Lures More Abroad — "On Wednesday, Ottawa, the country's capital, was locked down after a gunman shot and killed a soldier at a war memorial and then stormed the nation's Parliament building. The gunman, who himself was fatally shot, was identified by the authorities as a young man who had recently converted to Islam."
The Wall Street Journal: Islamic State Recaptures Hill Near Kobani — "Islamic State fighters recaptured a critical hill near the besieged city of Kobani on Thursday, dealing a blow to Syrian Kurdish forces in what has been a seesaw battle for small patches of territory in and around the northern Syrian city."
POLITICO Magazine: If Democrats Lose, Blame These Guys — "Over the past half-century, about 85 percent of incumbent senators running in the general election were reelected. In open seats, during the same time period, the incumbent party held the seat just about 60 percent of the time. So not having an incumbent in a Senate race substantially reduces the odds of victory."
This program aired on October 24, 2014.