Week In The News: Midterms, Ebola And Mayor Tom Menino
Resume
Quarantines and Ebola.  An exploding rocket.  Apple's CEO comes out. Hawaiian lava flows. Midterms in the home stretch. Our weekly news roundtable goes behind the headlines.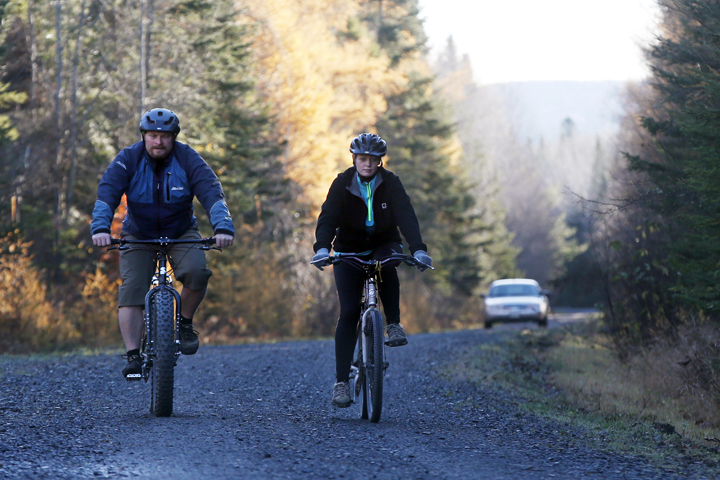 The nurse who would not stay quarantined, out front this week.  And lots of questions about the handling and politics and coverage of Ebola.  Ebola mania.  Another quarter of strong US economic growth – also political as midterms loom.  The president on a tight campaign trail, and simultaneously a big target of Republican complaint.  Apple's CEO Tim Cook comes out as gay and proud.  A White House official calls Israel's Netanyahu chicken "stuff".  A space launch explodes.  So does Hawaiian lava.  This hour On Point:  Our weekly news roundtable goes behind the headlines.
-- Tom Ashbrook
Guests
Susan Davis, chief Congressional correspondent for USA Today. (@DaviSusan)
Sam Youngman, political reporter for the Lexington Herald-Leader. (@samyoungman)
Jack Beatty, On Point news analyst. (@JackBeattyNPR)
From Tom's Reading List
USA Today: Millennial voters get their swing back -- "Young voters were once one of the pillars of President Obama's coalition, but the latest national survey of Millennials shows that young voters have soured on the president, are more likely to vote Republican in the midterm elections and are in play for 2016."
Lexington Herald-Leader: How bad is the Senate race going to get? Larry Flynt just weighed in — "In what has been a marathon race to the bottom, both the campaigns of U.S. Senate Minority Leader Mitch McConnell and Democrat Alison Lundergan Grimes continued to be in fine form this past Friday. McConnell, in a late Friday news dump, let Politico know that he was putting $1.8 million of his own money in the race. Shattering his own record for total fundraising with an overall sum of more than $28 million was not enough, apparently.
Portland Press Herald: LePage says negotiations with Kaci Hickox break down over Ebola quarantine — "Gov. Paul LePage says negotiations have broken down with Kaci Hickox, the nurse who treated Ebola patients in West Africa, and that the state is prepared to use 'the full extent of his authority allowable by law' to protect the public health. The governor issued that statement Thursday afternoon, four hours after Hickox returned from an hourlong bike ride with her boyfriend, in defiance of the state's insistence that she be quarantined in her house for 21 days."
This program aired on October 31, 2014.