How The Halbig Case Could Gut Obamacare
Resume
With guest host John Harwood.
The Supreme Court takes up another challenge to Obamacare.  Could it cripple the Affordable Care Act?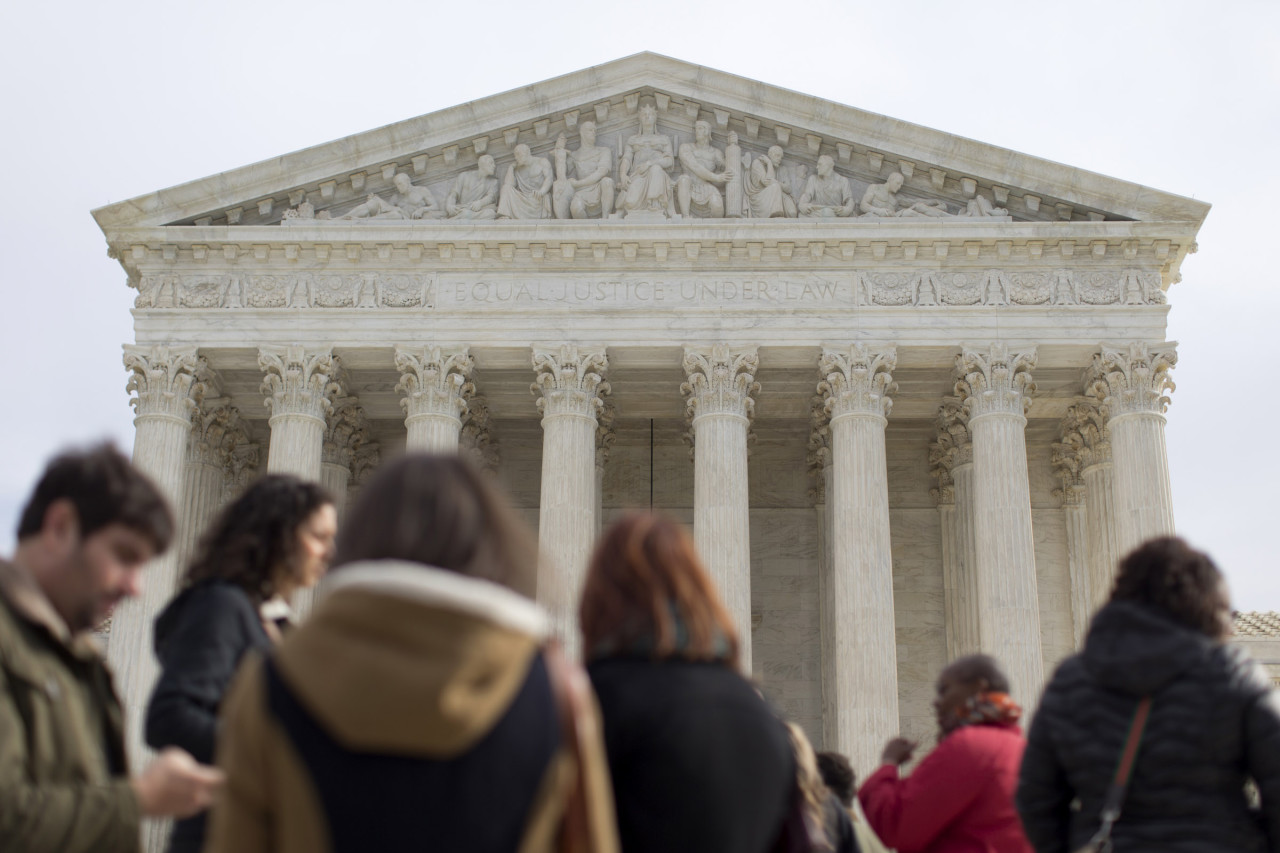 Just when it seemed the Affordable Care Act – Obamacare — had overcome its rollout stumble, the Supreme Court is taking up a new challenge that could undercut the law – and throw the health care system into chaos. Why have the justices done it? Would the Court really act to eliminate subsidies that helps millions of Americans buy health  insurance? And what would happen if they do – in Congress, in the states, in the next election? Meanwhile, the Obama administration prepares for a new signup deadline. This hour, On Point: Obamacare, still under pressure at age four.
-- John Harwood
Guests
Joan Biskupic, legal affairs editor at Reuters. Author of "Breaking In: The Rise of Sonia Sotomayor and The Politics of Justice," "American Original" and "Sandra Day O'Connor." (@JoanBiskupic)
Henry Aaron, senior fellow in economic studies at the Brookings Institution.
Gail Wilensky, economist and senior fellow at Project Hope. Former administrator of the US Health Care Financing Administration.
Noam Levey, national healthcare reporter for the Los Angeles Times. (@NoamLevey)
From The Reading List
The Wall Street Journal: Obamacare Goes To Rewrite — "The Supreme Court is right to settle the matter as soon as possible. Legal uncertainty hangs over the law's implementation, and the longer it takes to be settled the greater the eventual tumult if the IRSdiktat is overturned. And on the merits it should be. The state-exchange language is no drafting error. Jonathan Gruber, an architect of the law, said in 2012 that the text was written this way to give states an incentive to set up their own exchanges."
Bloomberg View: Obamacare May Die So Gay Marriage Survives -- "How does linkage work at the Supreme Court? To begin with, recognize that today's justices never speak in terms of horsetrading or logrolling from one case to another. I don't just mean that, when asked publicly if justices might trade votes to support causes held dear by one-another, they all deny it. I mean that, even within the court itself or in private conversation with clerks and confidants, the justices would almost certainly say that no such linkage exists. Denial of linkage across unrelated cases is a kind of justices' dogma — it would be sacrilegious, not to say heretical, for court insiders to say otherwise."
Los Angeles Times: Estimates lowered of how many people will sign up for Obamacare in 2015 — "Instead of 13 million customers in the second year of the marketplaces, as had been predicted, the Department of Health and Human Services now says 9 million to 9.9 million people probably will get coverage by the end of next year. About 7.1 million people have health plans through the marketplaces today, according to the federal agency."
This program aired on November 12, 2014.