Drunk, But Not Alcoholic: A New Look At Excessive Drinking
Play
This article is more than 8 years old.
With guest host John Donvan. 
Who's an excessive drinker? Who's an alcoholic? We'll talk definitions, risks, and treatments.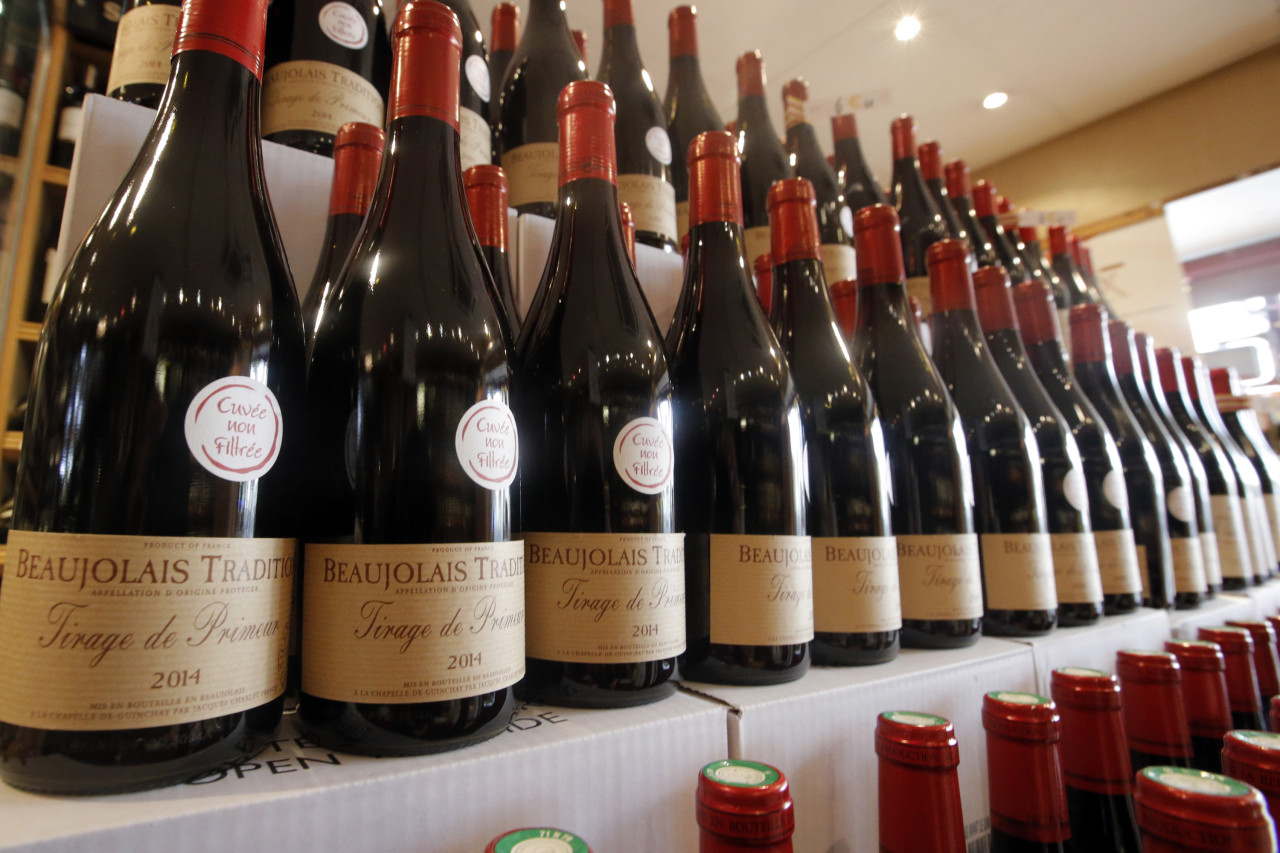 Holiday cheer. The two words, for some, are almost code for: "Let's have a drink."  Yes it tends to be a boozy time of year. Which can be risky for anyone with a drinking problem.  But who counts under that? New data is telling us the category of "excessive drinking" is bigger than we thought.  A lot of us drinking may not have a classic addiction — we're not alcoholics — but we do have a problem. Women and college students are among those taking one drink too many. And then another after that. But it can be spotted. And it can be treated. This hour, On Point: re-thinking drinking.
-- John Donvan
Guests
Gabrielle Glaser, writer and journalist covering the science of addiction. Author of "Her Best Kept Secret: Why Women Drink: And How They Can Regain Control." (@gabrielleglaser)
Dr. Bob Brewer, director of the Alcohol Program in the the Centers for Disease Control's National Center for Chronic Disease Prevention. Co-author of a recent CDC report on alcohol dependence.
Dr. David Streem, psychiatrist at the Cleveland Clinic
From The Reading List
Preventing Chronic Disease: Prevalence of Alcohol Dependence Among US Adult Drinkers, 2009 - 2011 — "It is often assumed that most excessive drinkers are alcohol dependent. However, few studies have examined the prevalence of alcohol dependence among excessive drinkers — specifically among binge drinkers. Access to such information is important to inform the prioritization of strategies to prevent excessive drinking and treat alcohol dependence. Because binge drinkers are at higher risk than non-binge drinkers for alcohol dependence, population-based policies offer an important way to prevent alcohol dependence. The clinical diagnosis of alcohol dependence is based on criteria in the Diagnostic and Statistical Manual of Mental Disorders (DSM), Fourth Edition, and involves the assessment of warning signs such as tolerance, withdrawal, impaired control, and unsuccessful attempts to cut down."
NPR News: Moderate Drinker Or Alcoholic? Many Americans Fall In Between -- "Women who consume eight or more drinks per week are considered excessive drinkers. And for men, excess is defined as 15 or more drinks a week. (The researchers defined a drink as just 5 ounces of wine, 12 ounces of beer or 1.5 ounces of spirits.) So, say I have a smallish glass of wine with dinner most nights of the week. Then I go out on Saturday night and have a cocktail and a beer, or maybe more wine. Does this means I am drinking excessively?"
The Daily Beast: Elizabeth Peña and the Truth About Alcoholic Women — "A growing number of U.S. practitioners are using what therapists and doctors in Europe have been using to treat alcohol use disorder for decades: evidence-based practice. Some, like Manhattan psychologist Dr. Andrew Tatarsky, embrace harm reduction, which seeks to reduce the negative consequences of alcohol or drug use. Others, such as the Centers for Motivation and Change in Manhattan, employ a variety of tools, such as cognitive behavioral therapy and motivational interviewing, a goal-oriented form of therapy, with their patients."
This program aired on December 9, 2014.