Try And Be Grateful (You'll Thank Us Later)
Resume
With guest host Jacki Lyden.
Gratitude isn't just good manners –researchers are discovering it's a key to happiness, health, good for society.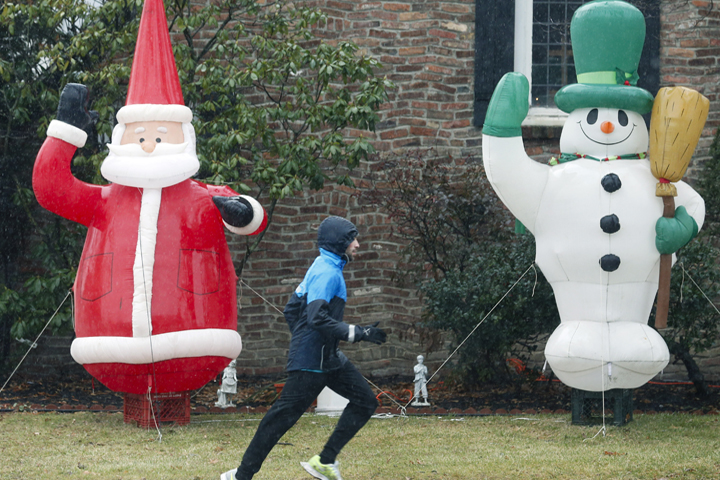 Gratitude.  We'd like to think we all have it in abundance at this time of year — pitch perfect, counting our blessings, rapt over  "It's A Wonderful Life."  But Americans may be more Grinch than grateful.  Materialistic, striving and achieving — as a culture, we promote bigger, better, stronger, starrier,   Shinier.  Hit the pause button:   new studies show that it's a grateful life, not a materialistic one, which creates more well-being, health, even social change.  Not only does it save your life: gratitude can be taught, even charted.  This hour On Point:  the essential practice of gratitude.
-- Jacki Lyden
Guests
Dr. Dacher Keltner, co-director of the Greater Good Science Center in the UC Berkeley department of psychology. Author of "Born To Be Good: The Science of A Meaningful Life."
Dr. Sara Algoe, professor and researcher in the University of North Carolina at Chapel Hill's department of psychology.
Cindy Botticello, math teacher at McGee Middle School in Berlin, CT.
From The Reading List
The Wall Street Journal: Thanksgiving and Gratitude: The Science of Happier Holidays — "The latest evidence suggests that, rather than simply being about good manners, the emotion of gratitude might have deep roots in humans' evolutionary history, sustaining the social bonds that are key not only to our happiness but also to our survival as a species."
Psychology Today: To Stay Grateful Put Your Mouth Where the Meaning Is -- "With the lead up to the national holiday devoted to gratefulness, I'd like to share some easy tips for achieving this. When it comes to instilling gratitude in kids—whether you're a parent, teacher, coach, or anybody who works with kids—we face a big challenge. The challenge is that we humans tend to be nice. That's right. We're nice to each other. And this is even before we understand why we treat each other nicely. Early in development, between 12 and 18 months of age even, an elementary form of gratitude starts emerging. It's called politeness."
Boston Globe: Why Have We All Forgotten To Say 'Thank You'? — "In the midst of this frenzy, I often find myself wishing Americans could experience what life must have been like for the Puritans and Native Americans who gathered for that harvest feast. Or even for the homeless rabbi who, 2,000 years ago, preached a gospel that reviled all forms of gluttony and material wealth in favor of humility and gratitude."
This program aired on December 24, 2014.