This article is more than 8 years old.
When a loved one dies. Grief and comeback. It's a universal story. Part of mine now. Maybe yours. We'll look for wisdom.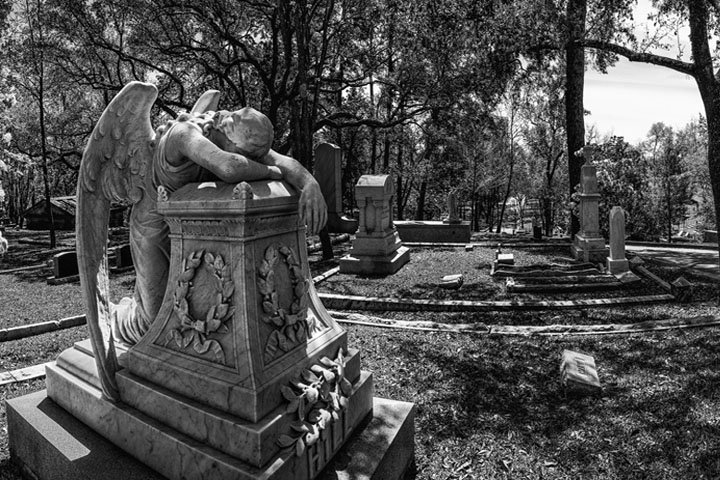 One thing we know about life that is terrible and true:  it ends.  We don't get a choice about that.  And sooner or later, that end comes to people that we love.  And then, we grieve.  In the past two months, that's been my path.  A much-loved partner, lost.  And plenty of grief.  But for all the personal pain of it, grieving is an utterly universal experience.  It comes to us all, essentially, at some point, over a parent, a lover, a friend, a child.  It is one of the most human experiences.  We are looking for some wisdom in this hour on how to make it through.  And live again.  This hour On Point: grief, and comeback.
-- Tom Ashbrook
Guests
Rabbi Earl Grollman, former rabbi of Beth El Temple Center in Belmont, MA. Author of "Living When A Loved One Has Died" and many other books.
Patricia Rogers, a psychotherapist in private practice in the Greater Boston area.
From Tom's Reading List
ABC News: How to Handle Holiday Grief — "Rasmussen and her family –- including her new husband, a widower -– make it a point to celebrate their holidays by doing things that are not traditional. And she tells others going through grief to do the same. Hosting a traditional holiday meal can sometimes trigger painful memories, and highlight the absence of a missing loved one. She finds that stepping outside of convention can help create new, positive memories. For example, Rasmussen's family has spent several Thanksgivings hiking in Sedona, Arizona instead of celebrating in their native Boston."
Boston Globe: Knitting through grief — "My first winter in New York City was gray and cold. I had moved there after my brother Skip died, in the hopes of re-inventing myself. Back in Rhode Island, my parents were going through the motions of their lives in a stunned robotic way that frightened me. And I'd fallen in love — unbelievable when my heart was so shattered — with a guy who quoted Lenny Bruce and brewed strong coffee and whispered Shakespeare sonnets in my ear. Although I didn't realize it then, I was imagining some future without grief in it, a safe place where words and love could somehow protect me. That seems foolish all these years later, but for a time I believed it and stayed in my cocoon, feeling safe as my parents grieved 200 miles away."
The Daily Beast: Grief: The Real Monster in The Babadook — "Her husband's death has shattered Amelia, almost literally. She moves, pale as a ghost, through the shards of daily life she must negotiate: her work in a care home among other living ghosts, the elderly patients with dementia. She is incapable of responding to kindness and enquiry, even very gentle flirting on the part of a co-worker. Her sister's exasperated criticism—of her, and of creepy Samuel who is becoming far too scary to play with—are piercing, but her loss and grief have removed her from the world in a fundamental way. She is numb. Wiseman as Samuel is alternately Devil-child and a cute young kid."
This program aired on January 2, 2015.