A Year In The News: ISIS, Midterm Politics And The Year To Come
Resume
The year behind, the year ahead. Our weekly news roundtable, with Tom Ashbrook back live in the studio.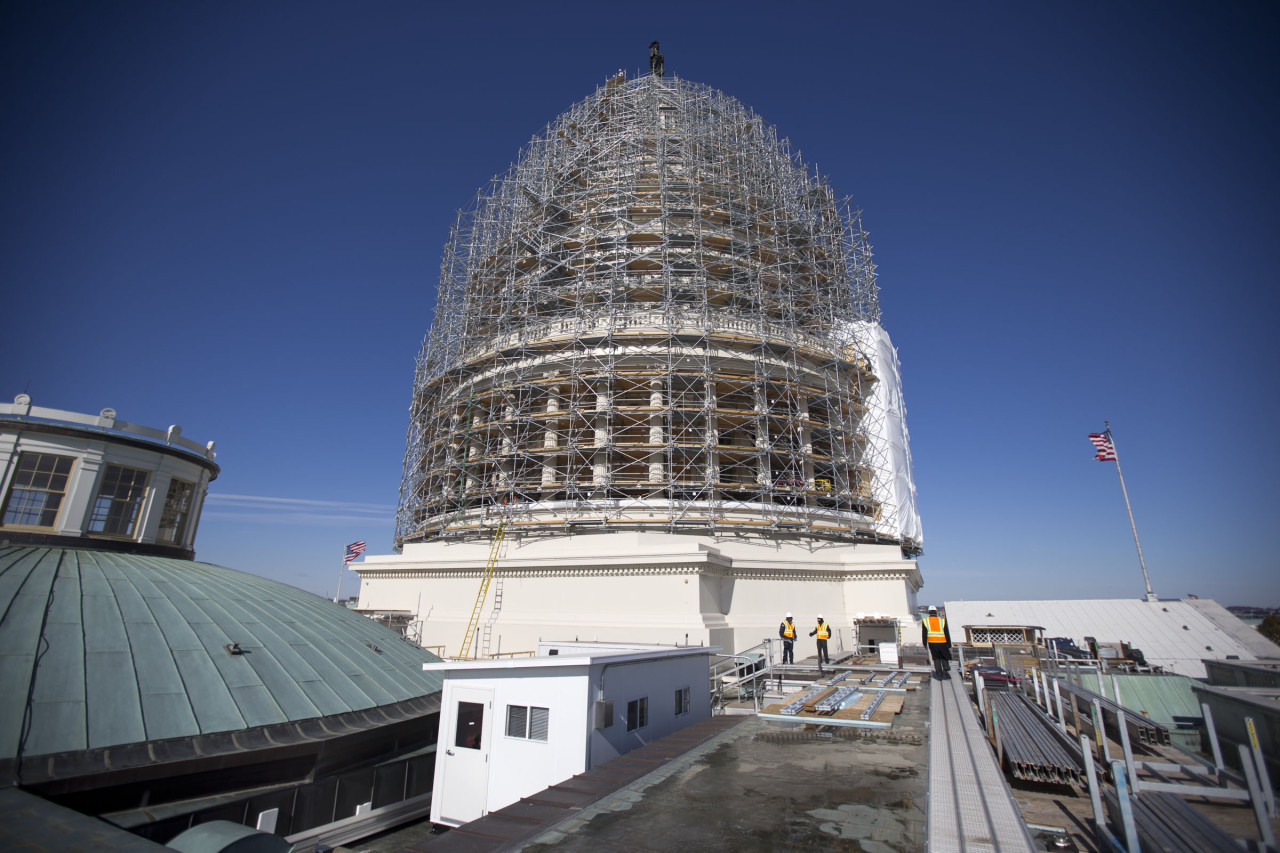 Welcome to 2015.  Happy New Year.  And here goes the news, already.  Mario Cuomo takes his leave.  Saudi Arabia's monarchy, in the balance.  And a whole load of issues, rolling over to a new calendar.  For our first Friday news roundtable of the New Year, we'll look back at what's going to matter out of 2014.  Out of ISIS and Ebola and Ferguson.  And we'll look ahead at the year booming up in front of us right now.  At Republican majorities and agendas.  At the Keystone pipeline.  At a world that does not stop.  This hour On Point:  a week in the news, a year in the news, and the year ahead – 2015!
-- Tom Ashbrook
Guests
Molly Ball, national political reporter for The Atlantic. (@mollyesque)
David Sanger, national security correspondent for the New York Times. Author of "Confront and Conceal." (@sangerNYT)
Jack Beatty, On Point news analyst. (@JackBeattyNPR)
From Tom's Reading List
The Atlantic: The End of the Obama Era — "Rortunately for those of us who didn't sleep through 2014, we know a lot of things today that we didn't know a year ago. And the midterm elections, while narrowly predictable, may have reshaped the political landscape in subtler and more interesting ways than a simple binary transfer of power from one party to another. In other words, what we witnessed in 2014 wasn't just a swing of the ol' pendulum; it was the end of the Obama era in American politics."
New York Times: Inside North Korea, a Reporter's Journey — "Writing about North Korea — especially about the intelligence concerning its nuclear program, its leadership struggles and in recent weeks its cyberwarfare program — is a repeated exercise in reportorial humility. It doesn't make sense that the country still exists: When I decamped from Asia 20 years ago to move to Washington, the South Koreans, who should know their neighbors best, were busy holding emergency meetings about how to handle the imminent implosion or explosion of the country, where the mantle of leadership had just passed to a new, untested leader. Every time I return to Seoul, it seems as if the same meeting is still underway."
NPR News: Waiting For A Break: Obama on 'Strategic Patience' In Foreign Policy — "President Obama has two more years in office to match his grand ambitions to the grim realities in foreign policy. He spoke of his plans in a year-end interview with NPR, shortly before leaving Washington for the holidays. Obama defended his strategy and vision, despite continued chaos in the Middle East and Russia's defiance of the West regarding Ukraine. The president's challenge is to make good on goals he has pursued for years. When we spoke, he had just restored diplomatic relations with Cuba, bypassing critics who said he was rewarding a despotic regime."
This program aired on January 2, 2015.