Making Black Lives – And Black Homicides – Matter
Play
This article is more than 8 years old.
The author of "Ghettoside" takes us deep into murder and law enforcement in minority neighborhoods. We want your story.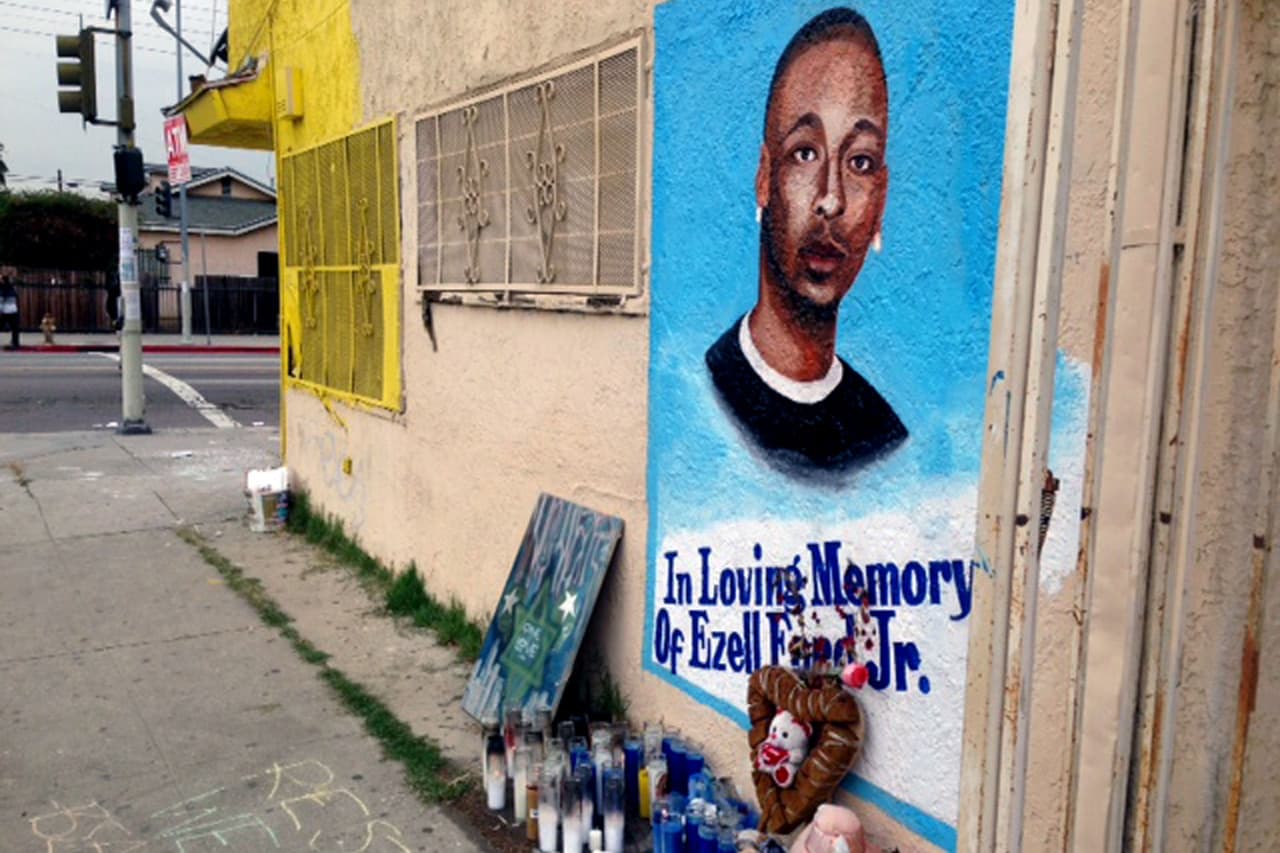 The big hashtag and signs on the streets for months now have read "Black Lives Matter."  There are many ways to think about that.  Los Angeles Times reporter Jill Leovy has gone very deep on one.  When young black men are killed – murdered - in Los Angeles, their killers don't get arrested.  Only 38 percent of the time in the thousands of killings of black male victims in LA.  In other cities, it's been even lower.  Thirty five percent in Chicago.  Twenty two percent in New Orleans.  Twenty one percent in Detroit.  Jill Leovy tells us why.  This hour On Point:  Black lives. Unsolved murders.
-- Tom Ashbrook
Guests
Jill Leovy, reporter and "Homicide Report" blogger at the Los Angeles Times. Author of the new book, "Ghettoside: A True Story of Murder in America."
Rick Jones, executive director and founding member of Neighborhood Defender Service of Harlem. Trial lawyer and lecturer at the Columbia Law School.
From Tom's Reading List
USA Today: Murder totals down sharply in some big cities — "Homicide in America last year was a tale of two cities: those where it plummeted and those where it soared. Murder declined in some places with which it was once (sometimes recently) synonymous, such as Chicago (down 17% from 2012), Philadelphia (down 25%), Los Angeles (16%) and New York (20%)."
NPR Fresh Air: 'Ghettoside' Explores Why Murders Are Invisible In Los Angeles — "The newspaper's job is to cover unusual events, and when it comes to homicide, that always ends up meaning that you're covering the very low edges of the bell curve. And you're never the bulge in the middle because that's implicitly the routine homicides, even though, of course, a homicide is never routine. Those homicides have gone on in the same form, in the same ways, for so long in America, particularly American cities, that they are the wallpaper of urban life."
Los Angeles Times: Risk of being shot tied to who victims know, study finds -- "In the most violent neighborhoods, your risk of being shot often depends on who your friends and family are, according to a new study on gun violence. The study, which focused on Chicago, found that more than 70% of all nonfatal gunshot injuries over a six-year period occurred within a network of less than 6% of the city's population. Almost all of the victims — 89% — were in a single social network of nearly 108,000 people."
Read An Excerpt Of "Ghettoside" By Jill Leovy
https://www.scribd.com/doc/254016556/Excerpt-From-Ghettoside-By-Jill-Leovy
This program aired on January 29, 2015.