Promise And Problems In Personalized Medicine
Play
This article is more than 8 years old.
Precision medicine, tailored to your genes. President Obama announces a big push. We'll take a look at the track record and potential. Plus: we'll look at the growing measles outbreak around the United States.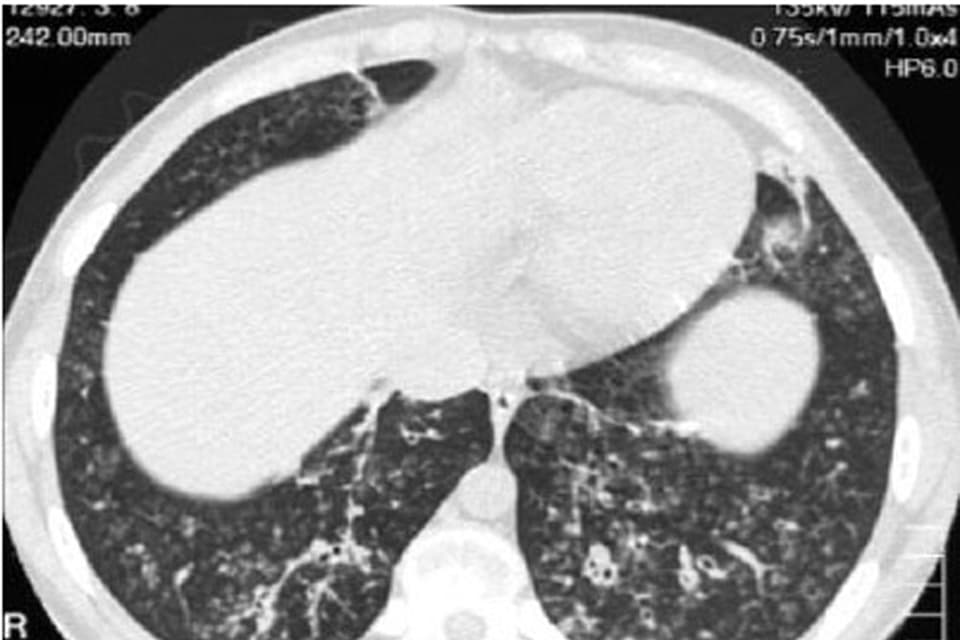 Big budget plans out from the White House today.  And right in the middle, a pretty big push for a new kind of medicine.  What the President calls "precision medicine" – which really means personalized medicine, or treatment, based on your personal genetics.  The dream is individualized therapies that treat exactly what's ailing you, right down to the gene.  They want to track a million Americans' genetics, for starters.  Then much more.  Is this the miracle future?  Is this oversell?  And what about your most intimate privacy?  This hour On Point:  pushing super-personalized medicine.
-- Tom Ashbrook
Guests
Ron Winslow, deputy bureau chief covering health and science at The Wall Street Journal. (@ronwinslow)
Dr. Francis Collins, director of the National Institutes of Health. (@nihdirector)
Dr. Eric Topol, professor of genomics at the Scripps Research Institute. Director of the Scripps Translational Science Institute. Author of "The Patient Will See You Now" and "The Creative Destruction of Medicine." (@erictopol)
Dr. Jim Evans, professor of genetics and medicine at the School of Medicine at the University of North Carolina at Chapel Hill.
From Tom's Reading List
The Wall Street Journal: Obama Announces $215 Million Precision-Medicine Genetic Plan -- "The additional funding in the president's budget for fiscal 2016 will include research amounts to the National Institutes of Health, the NIH's National Cancer Institute and the Food and Drug Administration. The NIH will get $130 million of that amount for the genetic mapping project. It is designed to take advantage of technological advances that have made it possible—and relatively affordable—to analyze people's full genetic makeups."
Washington Post: What is President Obama's 'precision medicine' plan, and how might it help you? — "Let's say you have cancer. By analyzing the makeup of a tumor, doctors may be able to better choose which drug to use, rather than employing a hit-and-miss approach based on knowledge of your form of cancer. The use of Tamoxifen for one form of breast cancer is a good example. And they can track the evolution of the tumor over time, to determine whether you need a different drug. If you need medication for another kind of illness, analyzing part of your genome might allow physicians to avoid ineffective or even dangerous drugs that interact poorly with your personal makeup."
New York Times: 'Moonshot' Medicine Will Let Us Down -- "Several high-profile attempts to use genetic variants to target patients with commonly used drug therapies have also failed in clinical trials. Perhaps the most notable example is the anticoagulant warfarin, which is used by millions of patients to prevent blood clots and strokes. Researchers have found that genetic information on how patients metabolize drugs does not improve on the standard way of adjusting the dose up or down, based on factors like age, weight and blood test results."
Measles Return, And Vaccination Debate Stirs Anew
 Jack Healy, Rocky Mountain correspondent for the New York Times. (@jackhealynyt)
New York Times: Vaccine Critics Turn Defensive Over Measles — "In recent days, new measles cases popped up in Nebraska and Minnesota,New York and Marin County in California. Officials around the country reported rising numbers of patients who were seeking shots, as well as some pediatricians who were accepting nonvaccinated families but were debating changing their policies. The White House urged parents to listen to the science that supports inoculations."
This program aired on February 2, 2015.