Racial Bias In Ferguson, And Beyond
Resume
The big Justice Department report finds a pattern of racial bias in the Ferguson Police Department. Now what? We're back in Ferguson – and beyond --for answers.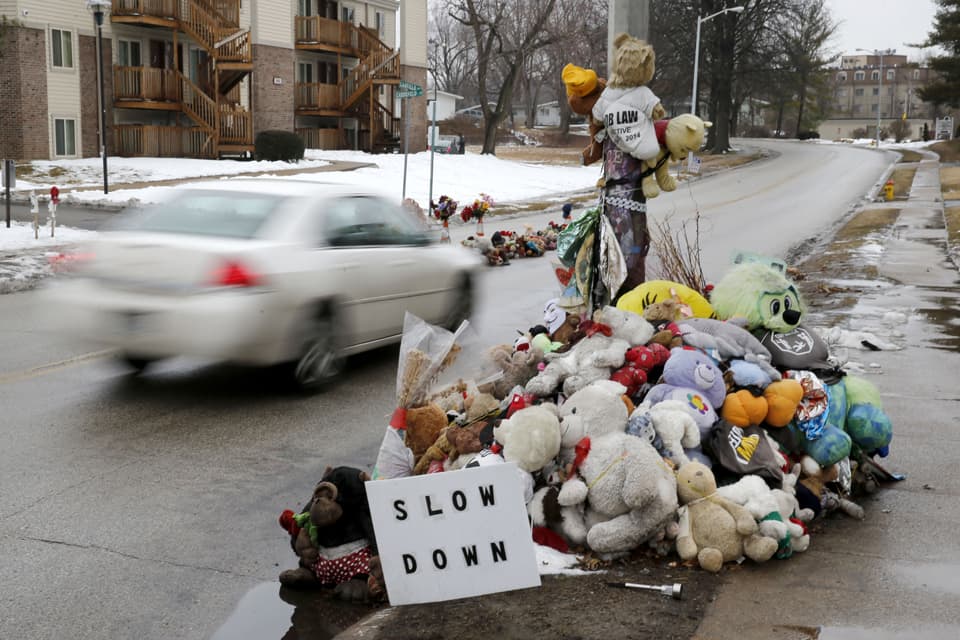 If you wondered last summer why Ferguson, Missouri blew up so fast and hard after the killing of Michael Brown, yesterday the Department of Justice had one answer for you.  This, said Attorney General Eric Holder and a big DOJ report, was a town under a racist police force.  Emailing starkly racist jokes – the President as a chimpanzee.  Stopping and arresting African-American citizens at a far higher rate than whites.  Using force and dogs and poverty in a way that trapped people - jailed people – to fill city coffers.  This hour On Point:  the Ferguson report, and what comes now.
-- Tom Ashbrook
Guests
Wesley Lowery, national political reporter for the Washington Post. (@wesleylowery)
Antonio French, Democratic Alderman for St. Louis, Missouri's 21st Ward. (@AntonioFrench)
Robert Gangi, director of the Police Reform Organizing Project. (@RobGangi)
Eugene O'Donnell, lecturer at the John Jay College of Criminal Justice.
Terri Franks, Ferguson, MO resident.
From Tom's Reading List
Washington Post: The 12 key highlights from the DOJ's scathing Ferguson report — "Investigators determined that in 'nearly every aspect of Ferguson's law enforcement system,' African Americans are impacted a severely disproportionate amount. The report included racist e-mails sent by police and municipal court supervisors, repeated examples of bias in law enforcement and a system that seemed built upon using arrest warrants to squeeze money out of residents."
New York Times: Ferguson Police Routinely Violate Rights of Blacks, Justice Dept. Finds — "The report, based on a six-month investigation, provides a glimpse into the roots of the racial tensions that boiled over in Ferguson last summer after a black teenager, Michael Brown, was fatally shot by a white police officer, making it a worldwide flash point in the debate over race and policing in America. It describes a city where the police used force almost exclusively on blacks and regularly stopped people without probable cause. Racial bias is so ingrained, the report said, that Ferguson officials circulated racist jokes on their government email accounts."
Vox: Justice Department slams Ferguson police for pattern of racial bias — "Small towns like Ferguson often rely on excessive policing for local budget revenue. A 2014 report from ArchCity Defenders, a nonprofit that provides legal representation to the poor and homeless in the St. Louis area, found that the Ferguson Municipal Court resolved three warrants and 1.5 cases for each household in the city in 2013. The high number of cases added up: revenue from fines and court fees made up about 10 percent of Ferguson's budget that year."
This program aired on March 5, 2015.