Getting Your Due In Social Security Benefits
Resume
Many Americans never collect thousands they're due in Social Security.  We'll look at why and how to get what – under current, confusing law – is yours.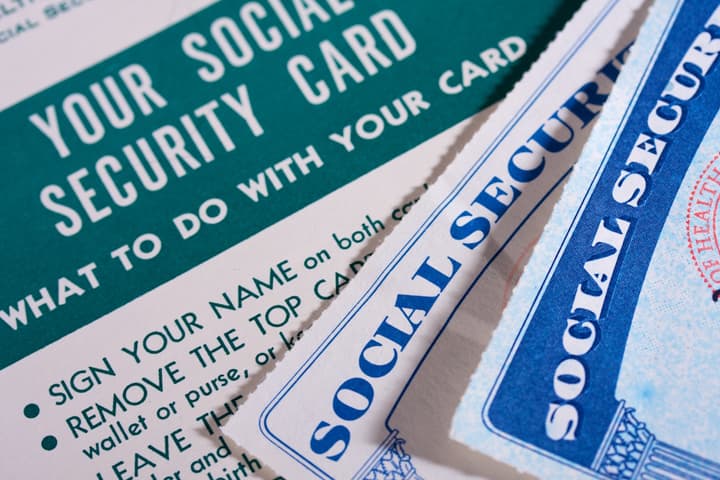 Time marches on, and it marches Americans - whether they're thinking about it or not – toward Social Security. Younger Americans have serious doubts about what will be there for them.  The program does face big challenges in the years ahead.  But so do Americans trying to figure out how to live and survive in retirement.  A new book – number one on Amazon – lays out how to maximize your payout from Social Security. It shouldn't take a book. But maybe it does.  You could lose a lot. Or gain. This hour On Point: economist Laurence Kotlikoff on the Social Security maze.
-- Tom Ashbrook
Guest
Laurence Kotlikoff, professor of economics at Boston University. Co-author, with Philip Moeller and Paul Solman, of the new book, "Get What's Yours: The Secrets To Maxing Out Your Social Security." Also author of "The Clash of Generations," "Jimmy Stewart is Dead," "Spend 'Til The End" and "The Healthcare Fix." (@kotlikoff)
From Tom's Reading List
New York Times: The Social Security Maze and Other U.S. Mysteries -- "While Social Securitymay well have evolved to its muddled state in part to let more citizens benefit earlier and not suffer from inflation's effects, our tax system and other arenas are ones where multiple constituencies lobby against decreased complexity and make their livings off everyone else's confusion. Mr. Kotlikoff, with his software and books, skims his cream, too, but he hates the system that gives rise to these opportunities."
POLITICO: The federal debt debate: Boomers vs. millennials — "Economist Laurence Kotlikoff told the Senate Budget Committee last month that the U.S. government is flat broke. The very next night, he was on 'PBS NewsHour' teaching upper-income professional couples how to claim tens of thousands in extra spousal benefits from a Social Security system he had just said was worse off than Detroit. Welcome to the generational wars of the budget debate coming this month in Congress."
PBS News Hour: Your relationship means nothing to Social Security unless you're married — "I had thought, and even wrote in our new book, that disabled workers could, upon reaching full retirement age, withdraw their retirement benefits and file for a full spousal benefit. But as I wrote in a prior column, Social Security wiped out this possibility for millions of disabled workers in what I view as a truly malicious act of discrimination against the disabled. This action was taken on Dec. 23, after the book went to press."
"Read An Excerpt of "Get What's Yours" by Laurence Kotlikoff, Philip Moeller and Paul Solman
https://www.scribd.com/doc/259063396/Excerpt-From-Get-What-s-Yours-By-Laurence-Kotlikoff
This program aired on March 18, 2015.