The Sweet Memphis Sound Of 'Beale Street'
Resume
Walkin' in Memphis. We'll look at the history of Beale Street and how the Memphis Sound came to be.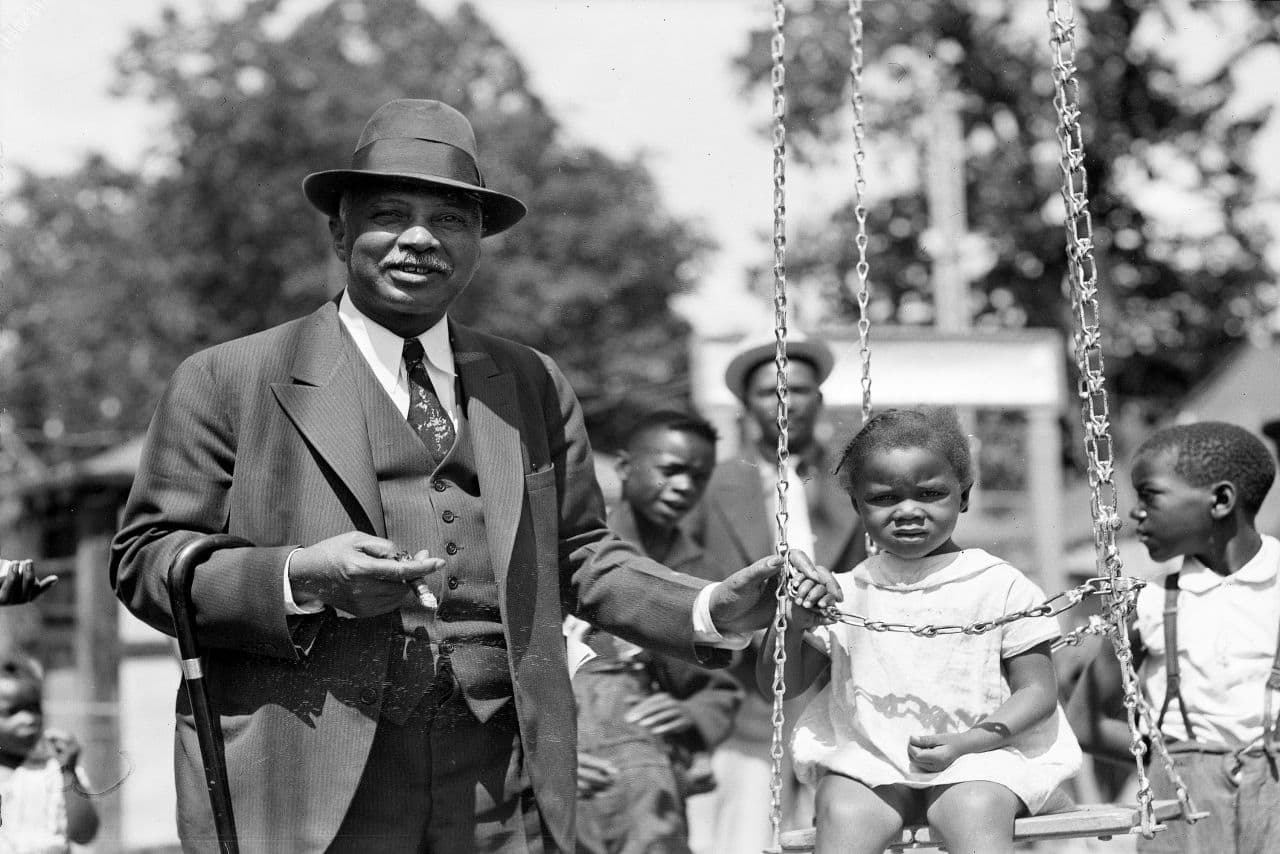 So much American history is the story of power, race and money. And that story runs extra deep and vivid in the old Tennessee river city of Memphis. On the Chickasaw Bluffs, above the Mississippi, Memphis moved after the Civil War, says my guest today, from slaves and cotton to sex and song. There was a furious battle for power. For a time, blacks won a notable share. It built Beale Street. The blues. The roots of the Memphis sound. This hour On Point: we're walking in Memphis, and an amazing chapter in American history.
-- Tom Ashbrook
Guests
Preston Lauterbach, author and historian. Author of the new book, "Beale Street Dynasty: Sex, Song and the Struggle for the Soul of Memphis." Also author of "The Chitlin' Circuit." (@preslauterbach)
Joyce Cobb, jazz and R&B singer who started working in Memphis in the 1970s.
From Tom's Reading List
Memphis Flyer: Beale Street Dynasty — "There were saloons, gambling, music, and brothels on and around Beale, for sure. But the street was a commercial hub too and a center for black newspaper publishing, churchgoing, and political organizing. For many black Americans, it was, in short, 'the place to be, the place to get to,' Lauterbach said in a recent phone interview. 'It was Harlem 30 years before the Harlem Renaissance. It was vital to national culture.' It was also the key to political power in Memphis and beyond."
Memphis Commercial Appeal: Preston Lauterbach's 'Beale Street Dynasty' reveals colorful, forgotten history of Memphis — "'Beale Street Dynasty' is both good history and a good yarn. In it, off to the side, you'll encounter a white scion of wealth and privilege who passes for 'black' in order to help run Church's brothels and vice trade, Irish heavies, a 'brick-throwing gang of colored orphans' headquartered on the bayou named the 'Hot Dozen,' a four-fingered jewel thief, a mule named Napoleon Bonaparte and much more."
South Bend Tribune: 'Memphis' entertains and enlightens — "Memphis in the 1950s and '60s was highly segregated, but the town's musical scene belied the city's political realities. That could be heard in the music that Elvis Presley made at Sun and the music made at Stax, a label founded by white siblings that created some of the era's most memorable soul, R&B and blues music. The Stax sound was propelled by an integrated core of musicians who became famous in their own right as the Mar-Keys, Booker T. & the MGs and The Bar-Kays."
Read An Excerpt Of "Beale Street Dynasty" By Preston Lauterbach
https://www.scribd.com/doc/259414521/Excerpt-From-Beale-Street-Dynasty-by-Preston-Lauterbach
Playlist
This program aired on March 23, 2015.