Real Italian Cooking With The 'Nonnas' Who Know It Best
Play
This article is more than 7 years old.
Italian cooking with the nonnas who know it best. They join us with stories and recipes.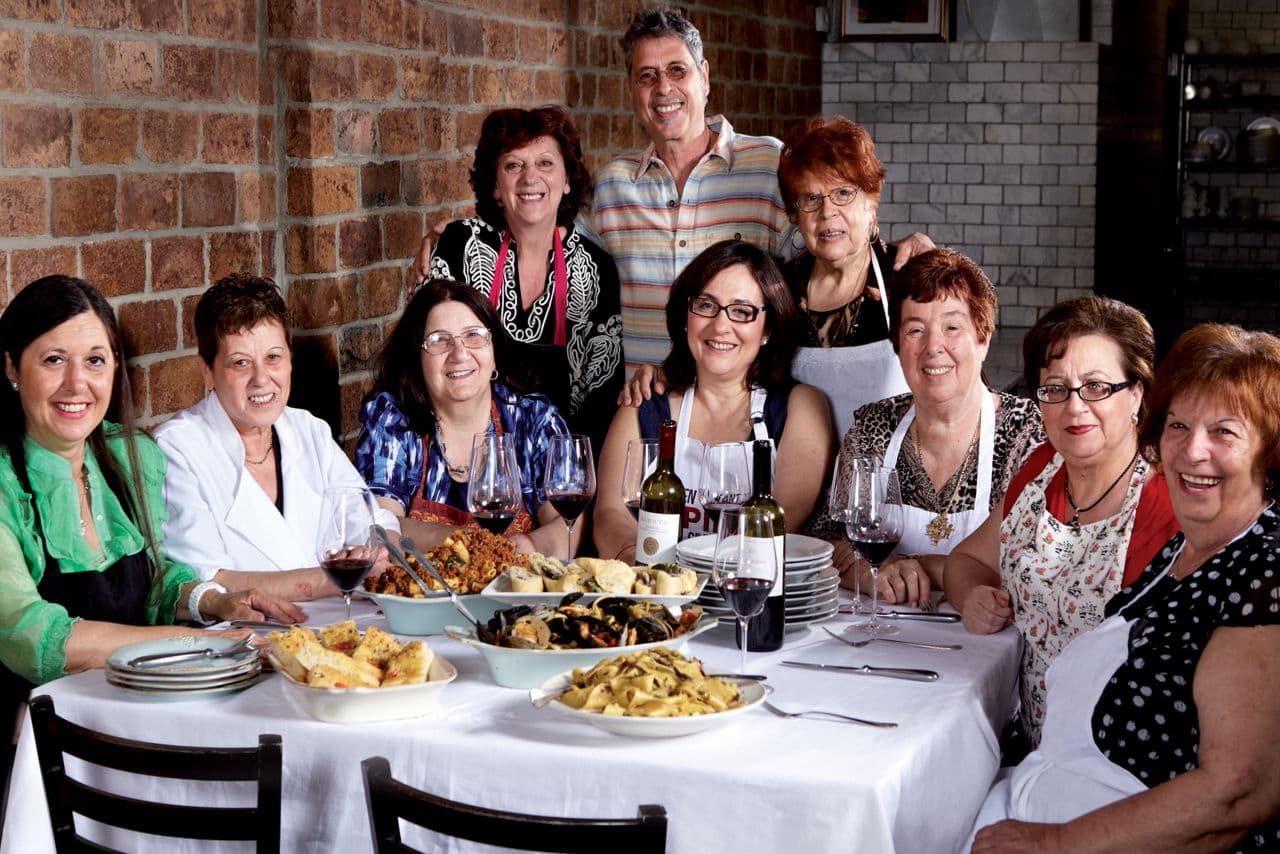 When Jody Scaravella's mother and grandmother passed, he missed their cooking. Italian. Old country. The real deal. Nothing watered down or homogenized, but cooking that brimmed with the original flavors and culture of his Italian ancestry. The cooking of a grandmother or, in Italian, the "nonna." So Scaravella opened his own restaurant, on Staten Island, and put the word out to all of New York that he wanted real Italian grandmothers – nonnas – to come and do the cooking.  And they did. Now they're with us. This hour On Point:  Italian cooking, nonna-style.
-- Tom Ashbrook
Guests
Jody Scaravella, owner of Enoteca Maria in Staten Island, NY. Author of "Nonna's House: Cooking and Reminiscing With the Italian Grandmothers of Enoteca Maria."
Rosa Turano, cook at Enoteca Maria.
Rosaria Vigorito, cook at Enoteca Maria.
Francesca Leone, cook at Enoteca Maria.
Abigail Collins, On Point producer. (@Abigail_Collins)
Kat Brewer, On Point producer. (@KatABrew)
Nick Andersen, On Point producer. (@nicktheandersen)
From Tom's Reading List
The Wall Street Journal: Where 'Nonnas' Know the Wine — "There isn't another place quite like Enoteca Maria on either island—Manhattan or Staten. I certainly can't think of another restaurant whose specials are prepared by women hired to work only one night at week, making their own favorite dishes. Mr. Scaravella recruited them all by means of a weekly newspaper ad in American Oggi."
NPR News: Italian 'Nonnas' Bring Taste Of Home To Staten Island — "There's no head chef at Enoteca Maria. Instead, the meals are cooked by a rotating group of genuine Italian grandmas, or "nonnas," whose talents go beyond standard fare."
Staten Island Advance: Nonna's cookbook puts St. George restaurant in international spotlight — "The recipe collection includes chapters dedicated to the signature dishes of 10 nonnas. Familiar names to patrons of the restaurant include Francesca Leone, Carmelina Pica, Nina Picariello, Rosa Turano, Rosaria Vigorito, Adelina Orazzo, Elvira Pantaleo, Christina Narisi Carrozza, Teresa Scalici and Margherita Amato."
Read An Excerpt Of "Nonna's House" By Jody Scaravella
https://www.scribd.com/doc/261042795/Excerpt-From-Nonna-s-House-By-Jody-Scaravella-with-Elisa-Petrini
This program aired on April 7, 2015.