Covering The World With John Burns
Play
This article is more than 7 years old.
Famed correspondent John Burns has covered the world for 40 years for the New York Times. He's hanging up his notebook. He joins us.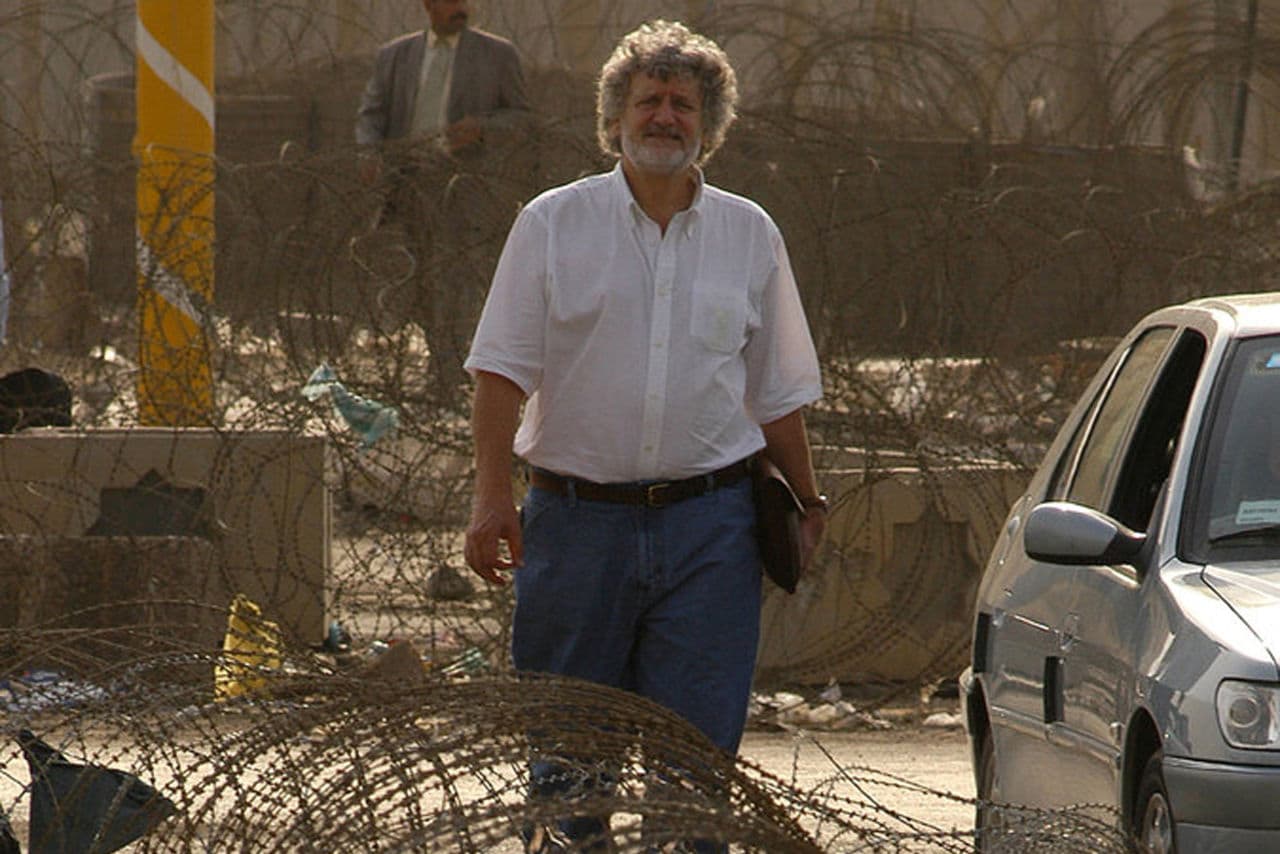 Celebrated New York Times correspondent John Burns has spent forty years covering the world. From Moscow, Beijing, Johannesburg. Europe.  The Middle East. He was there in the heart of the struggles in Afghanistan and Iraq. There as Afghan lovers were stoned to death by the Taliban. As Iraqis celebrated Saddam Hussein's overthrow. As a lone Bosnian cellist played in the wreckage of Sarajevo. Now Burns is packing it in. Retiring from that life. We want to know what he's learned of the world. What he's brought home. This hour On Point: the world according to the great correspondent, John Burns.
-- Tom Ashbrook
Guests
John Burns, Pulitzer-prize winning international journalist who just retired from the New York Times after a 40-year career. (@johnfisherburns)
From Tom's Reading List
New York Times: The Things I Carried Back -- "If I have been remembering Tiziano with a special fondness in recent days, it is because I, too, have reached the 40-year milestone in my career at The New York Times, and formally retired last week, six months past my 70th birthday."
New York Times: John F. Burns Answers Readers' Questions on Experiencing History — "I've always felt that passion is a legitimate — an indispensable — tool for a reporter in the face of the malevolent outrages of war. But that can never be allowed to overwhelm what matters critically to a newspaper like The Times, with the trust it has with its readers to render balanced accounts that hold true to the facts, or as many of them as are accessible amid the tide of confusion and deceit that are the inescapable companions of violent conflict."
New York Times: Richard III Gets a Kingly Burial, on Second Try — "With the solemn ceremony laid down for monarchs through the ages, the coffin was borne to a marble tomb adjacent to the cathedral's altar by a party of 10 British Army pallbearers wearing red sashes over their khaki uniforms and rows of glinting medals attesting to their service in the country's most recent wars, in Bosnia, Iraq and Afghanistan."
This program aired on April 15, 2015.