Week In The News: Hillary Is In, Iran Deal Details, Blackwater Sentencing
Play
This article is more than 7 years old.
Hillary and Rubio, in for 2016. Congress, in on the Iran Deal. And a Gyrocopter on the Capitol lawn. Our weekly news roundtable goes behind the headlines.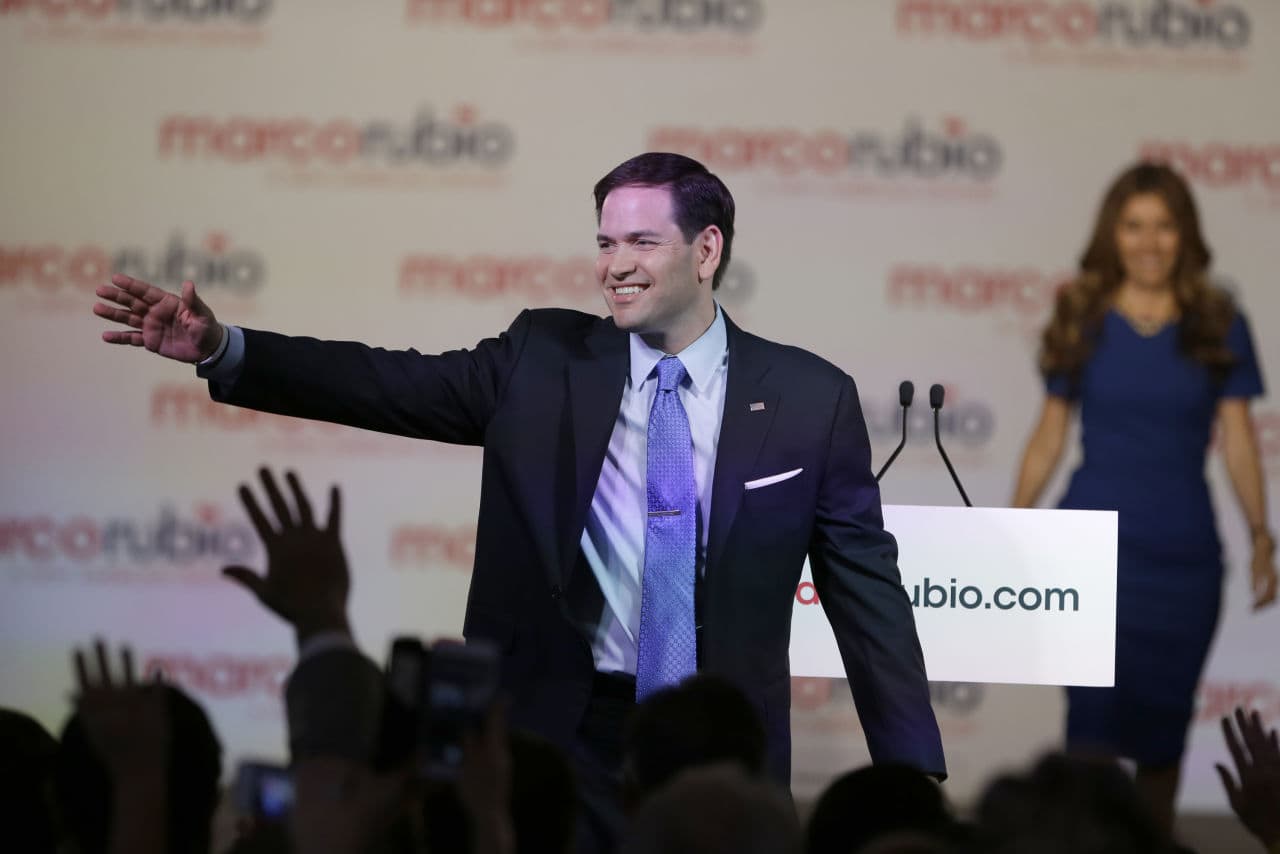 Maybe nothing tops the Gyrocopter on the Capitol lawn this week. Under the radar but all over the news. The flying mailman with a message for Congress:  clean up the money politics. Inside the Capitol, a big vote to put Congress in the middle of the Iran nuclear deal. We'll see where that takes us. On the hustings, 2016 officially on. Hillary Clinton announcing, driving to Iowa. Marco Rubio announcing, saying yesterday is over. We've got low-wage protests, the Pope on genocide, lots of teen vaping going on. This hour On Point: our weekly news roundtable goes behind the headlines.
-- Tom Ashbrook
Guests
Rachel Smolkin, executive editor for digital politics at CNN. (@rachelsmolkin)
David Sanger, national security correspondent for the New York Times. Author of "Confront and Conceal." (@sangerNYT)
Jack Beatty, On Point news analyst. (@JackBeattyNPR)
From Tom's Reading List
New York Times: Obama Yields, Allowing Congress Say on Iran Nuclear Deal — "An unusual alliance of Republican opponents of the nuclear deal and some of Mr. Obama's strongest Democratic supporters demanded a congressional role as international negotiators work to turn this month's nuclear framework into a final deal by June 30. White House officials insisted they extracted crucial last-minute concessions. Republicans — and many Democrats — said the president simply got overrun."
CNN: Will Iowa love Hillary Clinton? — "If love is going to blossom between Hillary Clinton and Iowa Democrats, it's going to take a while. For now, both sides seem happy to start with cautious respect. There's so much baggage after Clinton's stinging caucus loss seven years ago that her debut trip to the first-in-the-nation state as the prohibitive 2016 front runner was always going to be a delicate one."
Tampa Bay Times: FAA investigating Florida mailman's landing of gyrocopter on U.S. Capitol lawn — "After 2½ years of planning, Hughes came hovering low over the buildings of northeast D.C. about 1:20 p.m., like a distant bird. He rounded the Washington Monument a few minutes later, flew straight up the expanse of the National Mall and brought his small craft down right in front of the Capitol, where he was quickly surrounded by police and surrendered without incident."
This program aired on April 17, 2015.