Bruce Jenner And Transgender Issues In America
Play
This article is more than 7 years old.
Bruce Jenner opens up about his gender journey. We'll look at the big picture of transgender life in America now.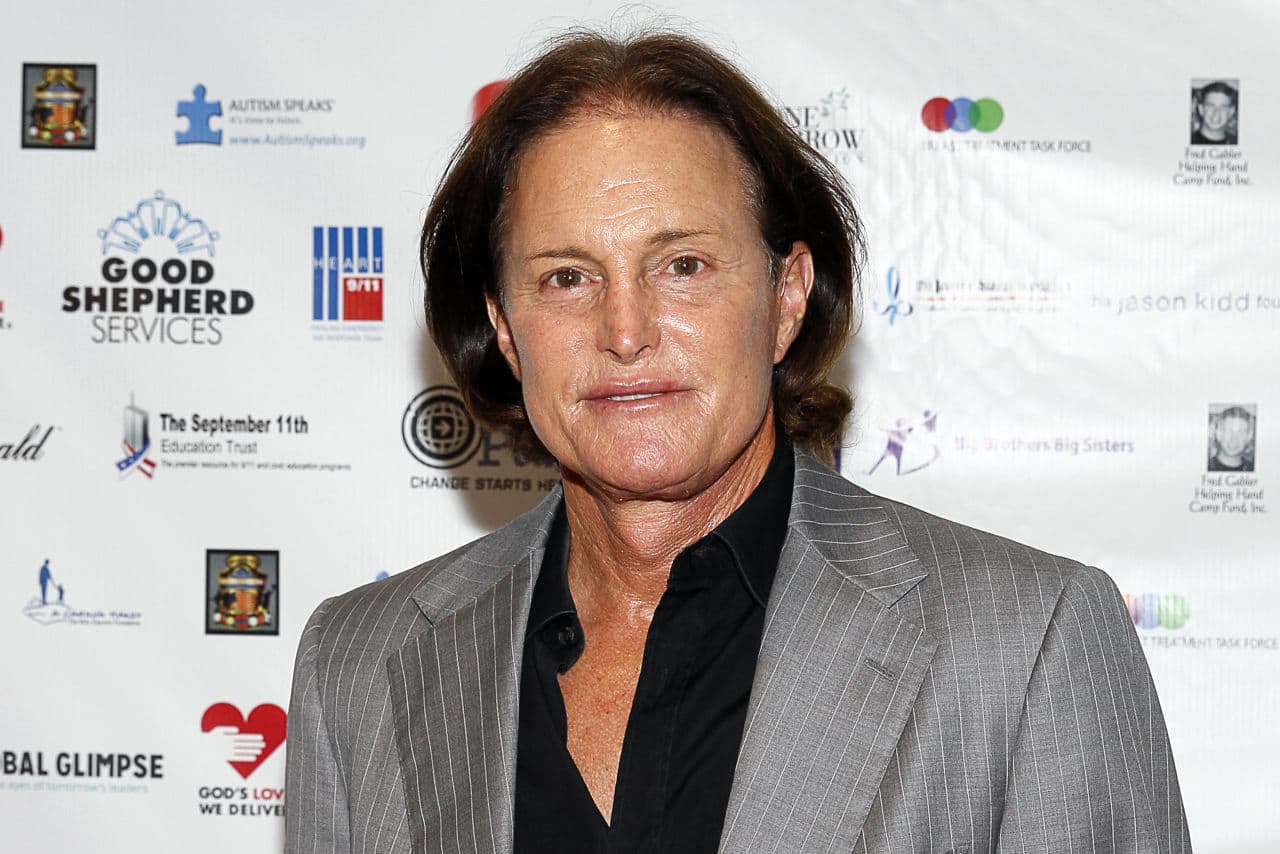 Bruce Jenner's big coming out on national television Friday night as transgender had a lot of people holding their breath. Whatever you know of or think of transgender life, here was a reality TV celebrity – the hapless father of the Keeping Up With the Kardashians circus – preparing to represent one of the most fraught and difficult arenas of gender identity. And then, there he was, with Diane Sawyer, the old Olympic champ, laying out his gender reality in a very moving, apparently honest, and dignified way. This hour On Point: Bruce Jenner's big reveal, and transgender life in the USA.
-- Tom Ashbrook
Guests
Laura Jacobs, therapist and transgender woman.
Laura Erickson-Schroth, Psychiatry and LGBT Health Fellow at the Columbia University Medical Center and editor of "Trans Bodies, Trans Selves" a resource guide written by and for transgender people. (@DrLauraES)
Renee Graham, culture critic who regularly contributes to the Boston Globe and our member station, WBUR. (@reneeygraham)
From Tom's Reading List
Los Angeles Magazine: Becoming Zoey Tur — "At this, the height of his career, when men would stop him on the street to shake his hand and when women would proposition him, Bob was careful not to get too close to anybody. Zoey explains why: 'Because then they might find out about you, that you're a fraud. I always felt like a fraud.'"
The New York Times: For Some in Transgender Community, It's Never Too Late to Make a Change — "Coming out as transgender is not easy for anyone. But the issues are particularly thorny for those trying to reconfigure a central tenet of identity decades after building an adult life with family and career."
The Daily Beast: The Hunting of Bruce Jenner: Why It's Time for the Media to 'Transition' — "I'd love to say something insightful, celebratory, and affirming, but no. These photographers--and all the other photographers pursuing Jenner these last few weeks—want, let's be blunt, a picture of someone thought of as a man dressed and looking like a woman. They want 'Bruce Jenner: The Freak Show.'"
This program aired on April 27, 2015.