The Evolution Of Secret Strikes: Exploring The Unknowns About Drones
Play
This article is more than 7 years old.
American drone policy and consequences. We'll look at secret strikes and the evolution of drone war.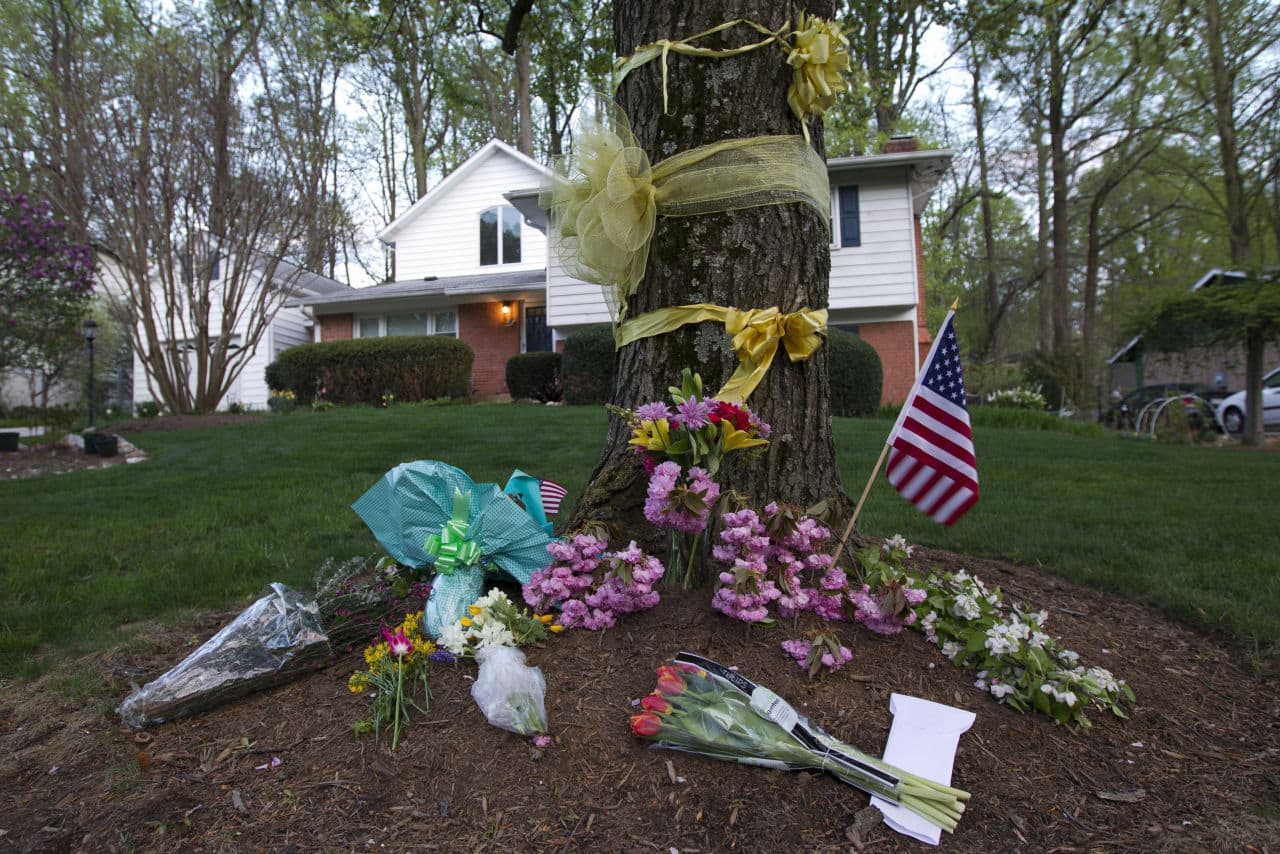 The drones are always out there, and we know it. Their strikes are usually invisible to most Americans. They make headlines in the US when something goes wrong. Last week, the President told the world that an American and an Italian aid worker – captives of al Qaeda - were killed in a US drone strike in Pakistan in January. And for a moment, the curtain was pulled back again on lethal US power projection, via drone, from the sky.  s this the right way to fight? And how? And for how long? This hour On Point: inside the drone war. US drone warfare, under scrutiny again.
-- Tom Ashbrook
Guests
Benjamin Wittes, a senior fellow in governance studies at the Brookings Institution and co-author of the new book, "The Future of Violence: Robots and Germs, Hackers and Drones, Confronting a New Age of Threat." (@benjaminwittes)
Andrew Cockburn, Washington editor of Harper's Magazine and author of the book, "Kill Chain: The Rise of the High-Tech Assassins," which is out this year. (@andrewmcockburn)
Rep. Adam Schiff (D-CA), member of the House of Representatives for California's 28th congressional district. (@RepAdamSchiff)
From Tom's Reading List
National Journal: Congress: We're Sorry Innocent People Were Killed. But Drone Strikes Are Here to Stay — "Unlike so many other foreign policy decisions the president has made, from relaxing relations with Cuba to negotiating a nuclear deal with Iran, Republicans are not lining up to attack the president over a program they say has proved to be effective at taking out top targets."
National Review: Don't Blame Drones for the Tragic Deaths in Pakistan — "True, drones are not a perfect tool. They cannot replace human intelligence collection, and U.S. intelligence has suffered from President Obama's reliance on technology and from his opposition to aggressive rendition and interrogation. Nevertheless, as I've explained before, U.S. drones have saved (and continue to save) many lives."
Politico: World War O — "Meanwhile, Obama's admission Thursday that the U.S. accidentally killed two innocent captives near the Afghan-Pakistan border in January, including an American, was a reminder that the battle against Al Qaeda in that region remains unresolved even as new radical groups sprout across the Middle East and North Africa."
Pakistani Political Activist Killed
Beena Sarwar, independent journalist and filmmaker. (@beenasarwar)
New York Times: Outpouring of Grief and Anger as Pakistani Activist Is Gunned Down — "A leading proponent of civil society in Pakistan was shot and killed in the port city of Karachi on Friday night, officials said, shortly after hosting a discussion with dissidents from Baluchistan, the country's largest province, at the cultural center she founded."
This program aired on April 27, 2015.