Upset Now? Chris Hedges Thinks Tomorrow Could Be Even Worse
Resume
Pulitzer Prize-winning reporter, now peace activist Chris Hedges says revolutions come in waves and cycles. And the world is ripe for a new one.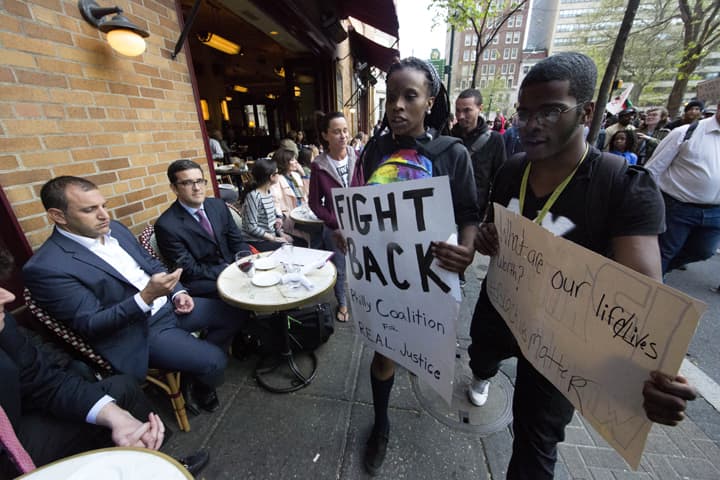 Chris Hedges went out into the world as a journalist. Covered war and more all over for years. And came back an activist. Warning first against war, and then more. Against what he calls a corporate takeover of power globally. Against the crushing of the possibility of real change through democracy. Against what he sees as a profit-driven rush to environmental catastrophe, and maybe the extinction of the human race. The only answer now, says Hedges, is revolt. Even if it hurts. It's a hard message, and he knows it. This hour On Point: Chris Hedges on the case for revolt.
-- Tom Ashbrook
Guests
Chris Hedges, Pulitzer Prize-winning journalist and author. Author of the new book "Wages of Rebellion: The Moral Imperative of Revolt." Columnist for the progressive news site TruthDig. Also co-author of "Days of Destruction, Days of Revolt" and author of "Death of the Liberal Class," among many others.
Will Marshall, president and founder of the Progressive Policy Institute. (@will_ppi)
From Tom's Reading List
TruthDig: Make the Rich Panic — "It does not matter to the corporate rich who wins the presidential election. It does not matter who is elected to Congress. The rich have the power. They throw money at their favorites the way a gambler puts cash on his favorite horse. Money has replaced the vote. The wealthy can crush anyone who does not play by their rules. And the political elites—slobbering over the spoils provided by their corporate masters for selling us out—understand the game."
New Republic: Chris Hedges Defends Himself Against Accusations of Plagiarism—and Christopher Ketcham Responds -- "Statements made in Christopher Ketcham's article in The New Republic are false and attempt to damage me personally and professionally. The failure by The New Republic to verify the charges by assigning an editor or fact checker to vet the story and contact me or the publications involved, violates the most basic tenets of journalistic ethics. Ketcham has been attempting to publish these allegations for more than a year."
Washington Post: Scientists: EPA's curbs on coal-burning will save thousands of lives — "The Obama administration's proposed curbs on coal-burning power plants could prevent thousands of deaths each year from heart attack and respiratory disease, scientists said Monday in the first peer-reviewed study to examine the measure's health impacts."
Read An Excerpt Of "Wages of Rebellion" By Chris Hedges
This program aired on May 12, 2015.