Secrets And Realities Of US Child Sex Abuse
Resume
Beau Biden fought it. Josh Duggar did it. Dennis Hastert allegedly tried to bury it. We'll look at child sex abuse.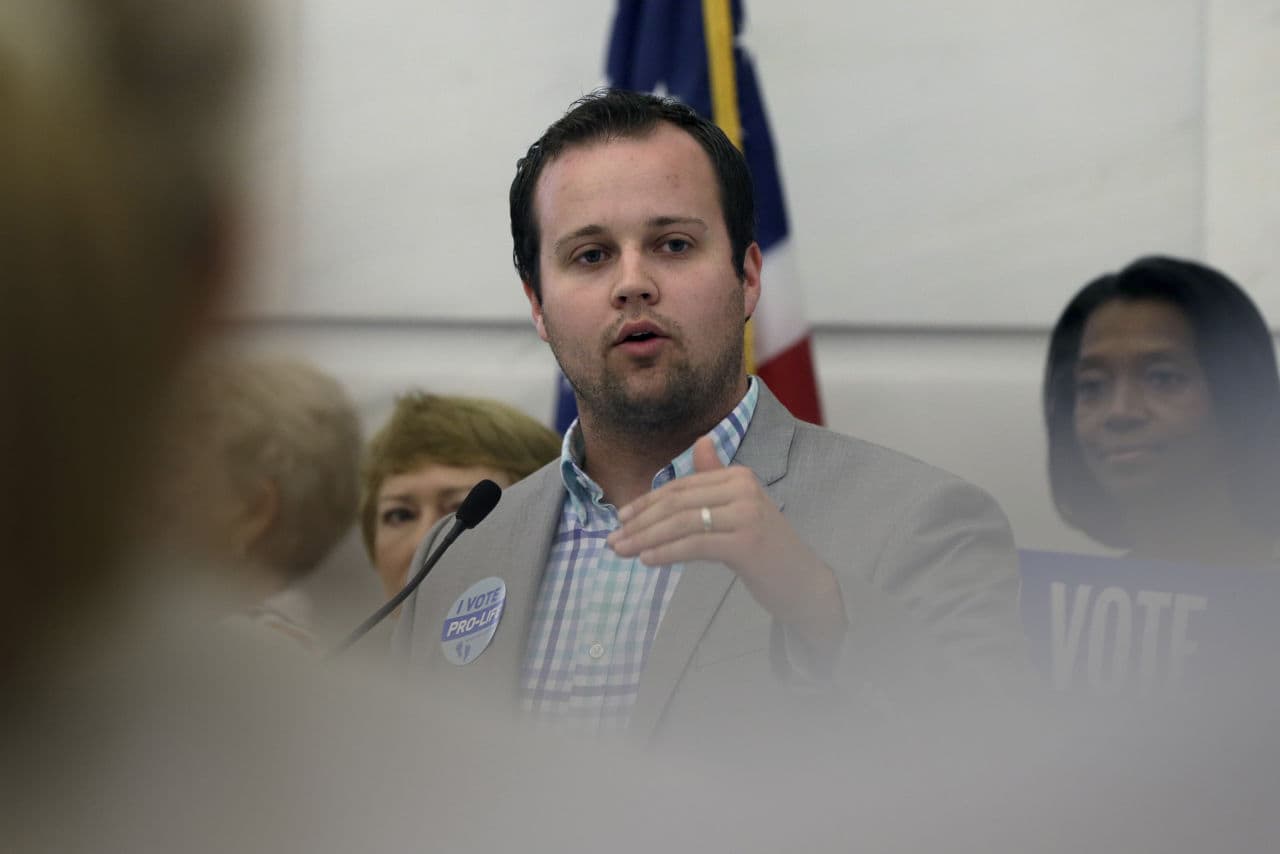 Child sex abuse in the headlines recently. First with Josh Duggar, the family values reality TV star confessing to teenage abuse of young girls. Then with former Speaker of the House Dennis Hastert over alleged hush money and misconduct when he was a high school wrestling coach. Reportedly with boys. And in the tragic story of Beau Biden's early death, a reminder that young Biden had successfully prosecuted one of the worst pedophiles in American history. A pediatrician! This hour On Point: we look at the reality of child sex abuse - behind the headlines.
-- Tom Ashbrook
Guests
Elizabeth LeTourneau, associate professor in the department of mental health at the Johns Hopkins — Bloomberg School of Public Health, where she is also the director of the Moore Center for the Prevention of Child Abuse. (@eletourn)
Teresa Huizar, executive director of the National Children's Alliance.
From Tom's Reading List
Washington Post: Beau Biden prosecuted one of the worst pedophiles in American history — " Beau  Biden stuck around to prosecute Earl Bradley — a pediatrician who perpetrated what some called "one of the worst cases of child sexual abuse" by sexually assaulting dozens, if not hundreds, of his young patients. The numbers were staggering. More than 1,400 patients filed claims against Bradley, who was convicted in 2011 of raping or abusing 86 patients over 11 years. The average age of the victims was just 3 years old, and one alleged victim was just 3 months old."
CNN: In Duggar scandal, a troubling message for girls — "Terrible things can happen in the private culture of a household, and a parent confronting a child's criminal behavior may not want to bring police into the equation. But protecting a family member who is sexually abusing a child in the household risks significant damage to those abused and is unconscionable. When one's child makes the leap from youthful 'mistake' to repeat offense, a parent has an obligation to ensure the behavior is reported and stopped. Failing to do this in sexual abuse cases can be a criminal offense from a misdemeanor to a felony."
POLITICO: Hastert lies low as allegations against him intensify — "Former House Speaker Dennis Hastert remained out of sight on Friday following bombshell charges that he had secretly given more than $1.7 million to an unnamed person to conceal his 'past misconduct' against that individual. Reports emerged on Friday afternoon that the alleged misconduct was sexual in nature, that the unnamed person was a male, and that the actions dated back to when Hastert was a high school wrestling coach and teacher in Yorkville, Ill. more than three decades ago."
This program aired on June 3, 2015.