Week In The News: Iran Deal, Scott Walker, 'El Chapo' Escapes
Resume
The Iran deal. Obama's prison push. Harper Lee. El Chapo's escape. Our weekly news roundtable goes behind the headlines.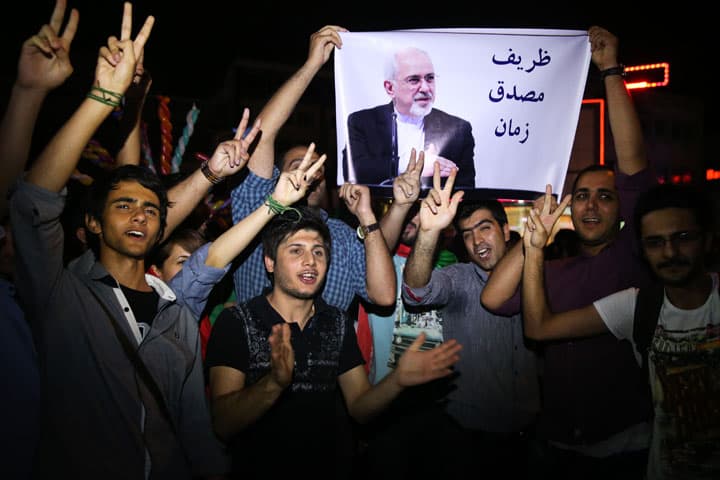 No lazy days of summer again this week. An Iran deal, with sparks flying all over the place. A Greek capitulation and bail-out on tough, tough terms in Europe. Super drug lord Joaquin "El Chapo" Guzman waltzes out a prison escape tunnel in Mexico. Four US Marines die in a hail of bullets – domestic terrorism, the Feds say – in Chattanooga, Tennessee. Pluto pics. And points made. President Obama, on America's groaning prison population. Scott Walker, on his readiness to fight. Hillary Clinton on the economy. This hour On Point: our weekly news roundtable goes behind the headlines.
-- Tom Ashbrook
Guests
Garance Franke-Ruta, editor in chief of Yahoo! Politics. (@thegarance)
Michael Crowley, senior foreign affairs correspondent for POLITICO. (@michaelcrowley)
Jack Beatty, On Point news analyst. (@JackBeattyNPR)
From Tom's Reading List
POLITICO: Iran critics are illogical, Obama says — "President Barack Obama strongly defended his nuclear agreement with Iran on Wednesday, casting criticism of the deal as unrealistic, implying that opponents haven't read the agreement, and saying that one major criticism "defies logic" and 'makes no sense.' In a news conference one day after reaching the historic accord, Obama sounded highly fluent in the details of the complex 159-page nuclear agreement. Using the word 'logic' three times, a president who has expressed his admiration for the Star Trek character 'Mr. Spock' insisted that both science and reason are on his side."
Milwaukee Journal Sentinel: Scott Walker hits campaign trail in Las Vegas, raps Iran deal — "Gov. Scott Walker kicked off his presidential announcement tour Tuesday with a stop in Las Vegas, where he decried the new nuclear deal with Iran — and quickly drew fire for comments he made criticizing the minimum wage and a Boy Scout decision to lift a policy banning gay troop leaders. Wisconsin's Republican governor left the Midwest behind, but headed to familiar turf — a Harley-Davidson dealership — in an effort to win over voters and donors in the high-stakes, early primary state of Nevada."
CNN: Why did Mexico insist on holding 'El Chapo' Guzman? — "There is no shortage of hypotheses about why Guzman wasn't extradited to the United States. Some analysts say Mexican President Enrique Peña Nieto wanted to, contrary to his predecessor, limit U.S. involvement in Mexico's drug war and felt having the United States try and imprison Mexico's top criminal would be a blow to the country's ego and sovereignty."
This program aired on July 17, 2015.