Week In The News: Sandra Bland, Cuban Embassy, Obama In Kenya
Resume
The traffic stop and Sandra Bland. The Cuban flag flies in Washington. A Trump tizzy. Our weekly news roundtable goes behind the headlines.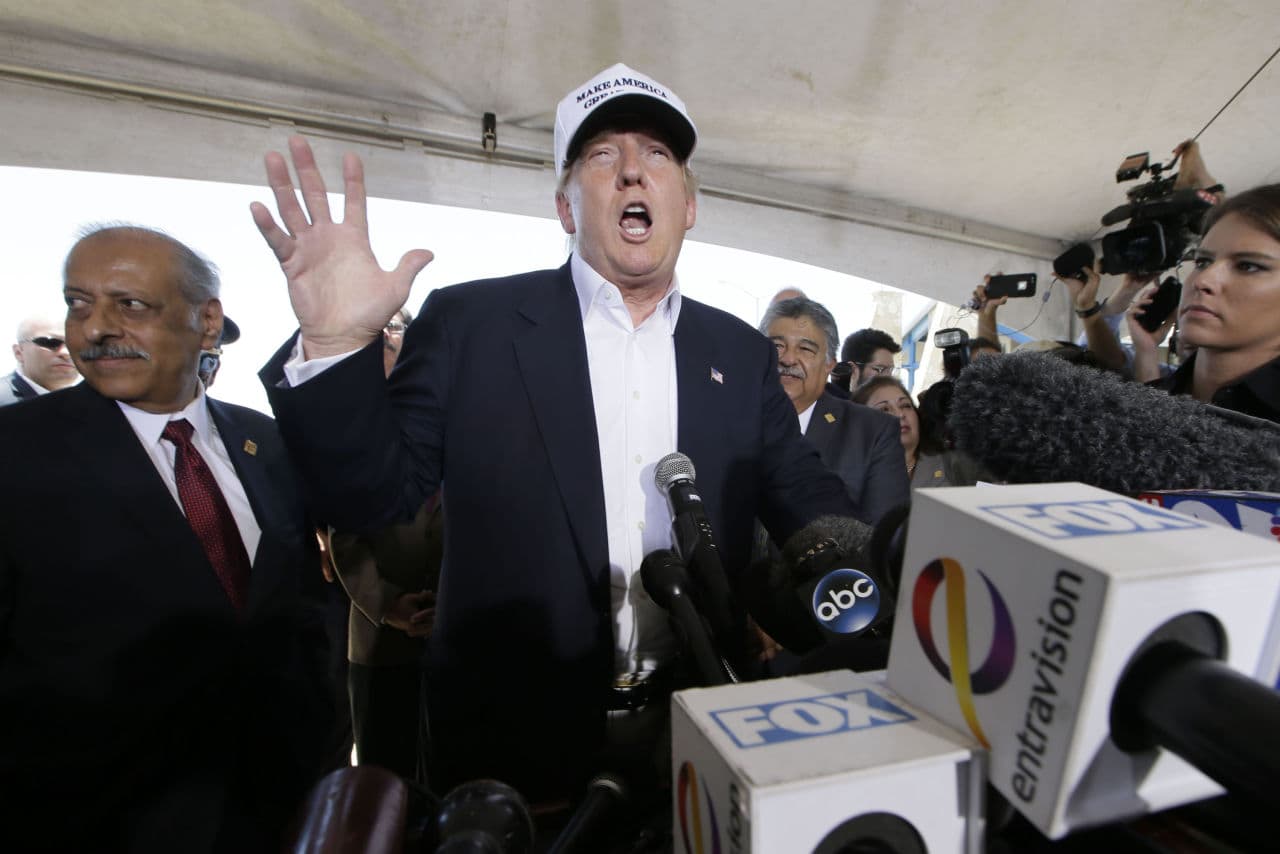 It's hard to get past that dash-cam video of the Sandra Bland arrest this week. That story is not over. We're on it. And it has a lot of company in the news. The Iran deal, under fire on Capitol Hill. "Bamboozlement," say Republicans. The option is war, says John Kerry.  On the border, Donald Trump does his thing. Ohio's John Kasich joins the GOP field. Planned Parenthood takes heat. In New York, it's fifteen bucks an hour for fast food workers. In Lafayette, another theater shooting. And the President flies to Africa. This hour On Point: our weekly news roundtable goes behind the headlines.
-- Tom Ashbrook
Guests
Janell Ross, race, gender, immigration and inequality reporter at the Washington Post. (@janellross)
Nancy Youssef, senior national security correspondent for The Daily Beast. (@nancyayoussef)
Jack Beatty, On Point news analyst. (@JackBeattyNPR)
From Tom's Reading List
Washington Post: A police prosecutor's office? — "It's happened often enough now, these racial calamities and tragedies, that there's almost a kind of script. First, someone is killed by police or dies in police custody, typically unarmed, black and young. That person's name enters the national consciousness, along with that of their town or the law enforcement agency involved, and sometimes the officers involved in the incident."
The Daily Beast: Retired Admirals Torpedo President Trump — "Retired high-ranking admirals are taking aim at the Donald Trump presidential campaign, outraged over the mogul's questioning of Senator John McCain's war record—and even saying they couldn't imagine serving under him if he were to ever become commander in chief."
POLITICO: Republicans: John Kerry got 'bamboozled' on Iran — "In pointed exchanges with Senate Foreign Relations Chairman Bob Corker (R-Tenn.) and Sen. Jim Risch (R-Idaho), Kerry rejected GOP accusations that he'd accepted a bad deal and that there was a better agreement to be had. The secretary also praised the negotiating skills of his counterparts in China and Russia, arguing they're 'not dumb' and wouldn't have signed off on this agreement unless it was a good one."
This program aired on July 24, 2015.