Amazon And The Future Of American Work
Resume
The brutally demanding, competitive work culture at Amazon and the future of American work.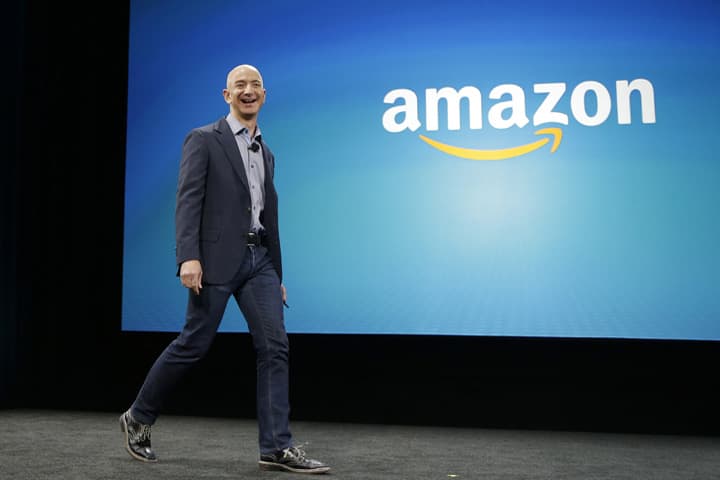 Move over Wal-Mart. Amazon – as in Amazon.com – is now the world's biggest retailer. But this week, Amazon is dealing with maybe the world's biggest headache. A huge article, expose, in the New York Times has painted the work life Amazon's of employees as a kind of living hell. A "Hunger Games" of brutal hours and assessments. Heartless and backstabbing. Everyone crying at their desks. Amazon says give us a break. It's not that bad. But the company is striving and winning and makes no apologies for either. This hour On Point: the Amazon way, and the future of work.
-- Tom Ashbrook
Guests
Ezra Klein, editor-in-chief of Vox.com. (@ezraklein)
Robert Frank, professor of management and economics at Cornell University. Author of "The Darwin Economy" and co-author of "The Winner-Take-All Society," among others. (@econnaturalist)
Jan English-Lueck, professor of anthropology at San Jose State University. Distinguished fellow at the Institute for the Future. Co-founder of the Silicon Valley Cultures Project. (@jenglishlueck)
Clay Parker Jones, independent organizational design consultant. (@clayparkerjones)
From Tom's Reading List
New York Times:Inside Amazon: Wrestling Big Ideas in a Bruising Workplace — "Amazon may be singular but perhaps not quite as peculiar as it claims. It has just been quicker in responding to changes that the rest of the work world is now experiencing: data that allows individual performance to be measured continuously, come-and-go relationships between employers and employees, and global competition in which empires rise and fall overnight. Amazon is in the vanguard of where technology wants to take the modern office: more nimble and more productive, but harsher and less forgiving."
LinkedIn: An Amazonian's response to "Inside Amazon: Wrestling Big Ideas in a Bruising Workplace" — "Our Leadership Principles are taken very seriously, and they play a large part in Amazon's success. I do take issue with the fact that Jodi and David have no idea how to interpret the Leadership Principles. Hire and Develop the Best isn't there to 'conjure an empire of elite workers'. We are a very selective company in who we hire – as are Microsoft, Facebook, Google, and many of the other top companies in technology."
Vox: Why the New York Times's Amazon story is so controversial, explained — "As bad as white-collar workers may have it at Amazon and elsewhere, their blue-collar brethren have it much, much worse, and have much less power to negotiate better conditions."
This program aired on August 19, 2015.