Nabokov, 'Lolita' And The American Effect
Play
This article is more than 7 years old.
He brought us "Lolita" and "Pale Fire." We'll look at Russian-born author Vladimir Nabokov and how his most famous work was shaped by his time in America.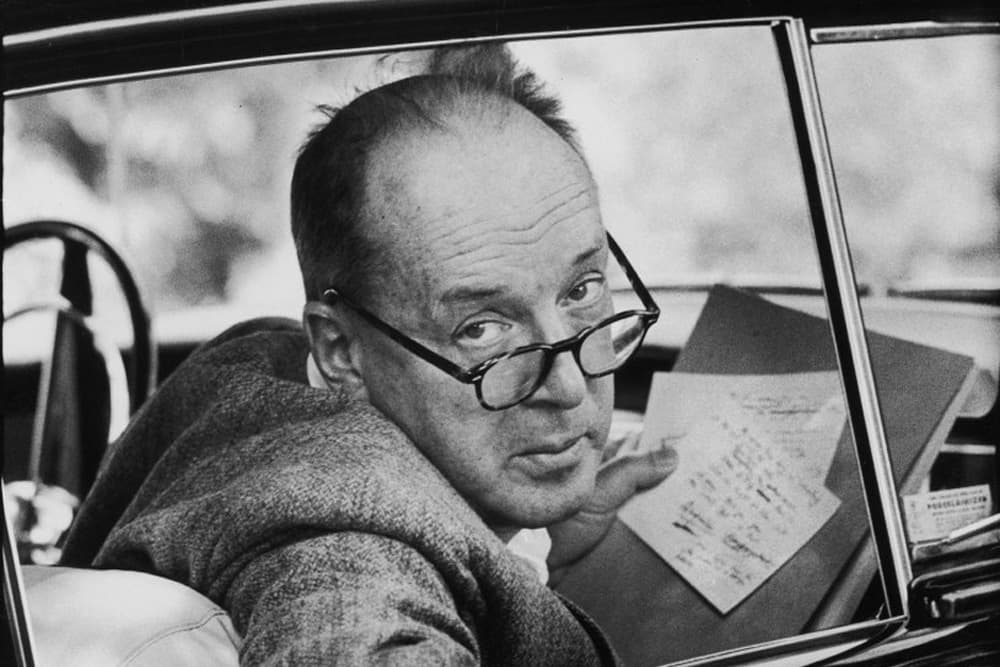 Vladimir Nabokov fled Bolsheviks in Russia and Nazis in Germany and found himself for 20 key years in the middle of his writer's life in America. They were the years that made his name. "Lolita" was controversial and a huge bestseller. "Pale Fire" came from Nabokov's American years. "Pnin." "Speak, Memory," his memoir, was drafted, polished here.  He came speaking rugged English and left, 20 years later, a modernist émigré star who loved the American West. This hour On Point: when "Lolita"'s author, Vladimir Nabokov, roamed America.
-- Tom Ashbrook
Guest
Robert Roper, writer. Author of the new book, "Nabokov In America: On The Road to Lolita." Also author of "Now the Drum of War" and "The Savage Professor," among many others.
From Tom's Reading List
Washington Post: 'Nabokov in America' looks at how U.S. shaped novelist -- "In seeking to illuminate Nabokov's metamorphosis into an American writer, Roper also looks at how other creative Europeans such as filmmaker Billy Wilder managed this transition. Roper's outstanding example is unexpected and absolutely right: Ayn Rand, his near contemporary."
Los Angeles Review of Books: Vladimir Nabokov, American Vagabond -- "It's one thing to write in a language, another to make use of its "implied associations and traditions," and yet another to align oneself with the warp and weft of those traditions, stitching oneself (cue the aw-shucks again) squarely into the American quilt."
New Yorker: Nabokov's America -- "Nabokov's delight, and good luck, continued in this magical new land. Though arriving without money or firm prospects for employment, he soon got a temporary post teaching comparative literature at Wellesley; in 1948, he ascended to a full professorship at Cornell, where he taught Russian Literature. This was the first financial security Nabokov had known since losing his inheritance in the Russian Revolution."
Read An Excerpt Of "Nabokov in America" By Robert Roper
https://www.scribd.com/doc/275513762/Excerpt-From-Nabokov-in-America-By-Robert-Roper
This program aired on August 24, 2015.