Obama And The World He Shaped
Play
This article is more than 7 years old.
Russian grand chessmaster Garry Kasparov is a critic of Vladimir Putin, and now of President Obama's foreign policy too. We'll hear his argument and the pushback.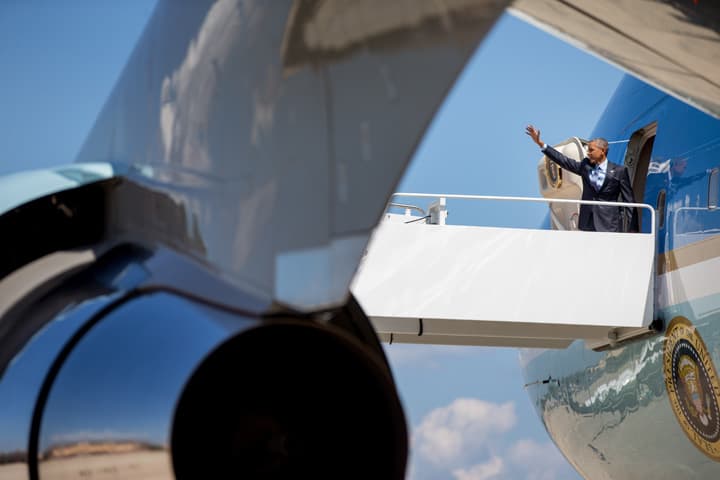 Barack Obama came to the White House with a very different take on foreign affairs than George W. Bush. More talk, less war. A readiness to reach out, to reach across old battle lines, even with longtime adversaries. Many Americans welcomed that. Russian chess grandmaster Garry Kasparov says it's not working. Kasparov is a loud critic of Vladimir Putin. Now he's attacking what he calls the Obama Doctrine on foreign policy. Look around, he says. Things are a mess. Foes are emboldened. This hour On Point, hearing, and testing, Garry Kasparov on Obama's foreign policy.
-- Tom Ashbrook
Guests
Garry Kasparov, chess grandmaster and chairman of the Human Rights Foundation's International Council. Author of the forthcoming book, "Winter is Coming: Why Vladimir Putin and the Enemies of the Free World Must Be Stopped." (@Kasparov63)
Joseph Cirincione, president of the Ploughshares Fund. Member of Secretary of State John Kerry's International Security Advisory Board and the Council on Foreign Relations. Author of "Nuclear Nightmares" and "Bomb Scare." (@Cirincione)
From Tom's Reading List
The Wall Street Journal: The Rewards of the Obama Doctrine — "What is good for Mr. Obama's media coverage is not necessarily good for America or the world. From the unceasing violence in eastern Ukraine to the thousands of Syrian refugees streaming into Europe, it is clear that inaction can also have terrible consequences. The nuclear agreement with Iran is also likely to have disastrous and far-reaching effects. But in every case of Mr. Obama's timidity and procrastination, the response to criticism amounts to this: It could have been worse."
Foreign Affairs: Arresting Atrocity — "Obama's commitment to atrocity prevention has come into question, especially because of U.S. inaction in Syria—even though the purpose of the Atrocity Prevention Board was never to deal with major unfolding crises such as the one in Syria but, rather, to assess longer-term risks and devise "upstream" preventive measures."
Defense One: Don't Let the Iran Deal Become 2016's Swift Boat — "Today's intense attack campaign against the Iran deal includes a pop-up veterans group flush with funds to run television ads and get their quotes into major newspapers' articles. And, like 2004, the dominant tactic is to attack every aspect of this arduously negotiated agreement, whether or not it's good for U.S. security."
This program aired on September 14, 2015.