The Murky World Of FBI Informants
Resume
The world of FBI informants, from "Black Mass" and Whitey Bulger to the thousands out there right now.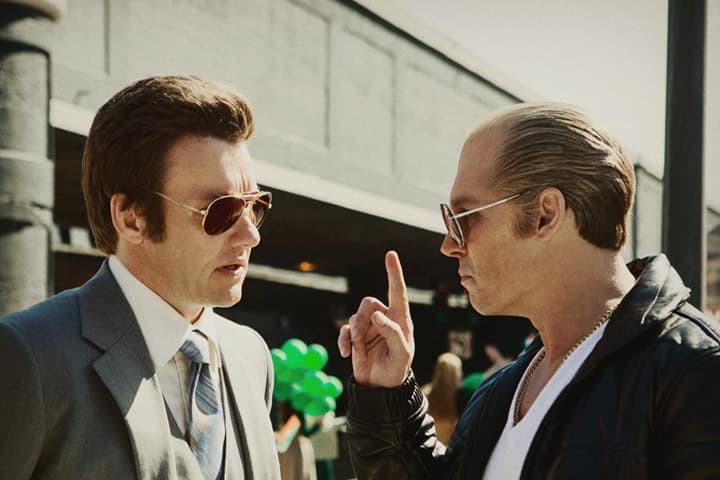 Johnny Depp is out in the new movie "Black Mass," about Boston gangster, killer, and FBI informant James "Whitey" Bulger, and how that relationship went bad. It's a powerful, tangled tale with a lot of blood and crime and lies. A lot of mixed-up loyalties as the informant turns the tables on the law. The Bulger story is dramatic. But across the country right now, the heavy use of informants, and criminal informants, by the FBI and more is a deep and controversial part of American law enforcement. Loaded with risks and rewards. This hour On Point, the world of FBI informants, from "Black Mass" to right now.
-- Tom Ashbrook
Guests
Dick Lehr, professor of journalism at Boston University. Former Boston Globe reporter. Co-author, with Gerard O'Neill, of "Black Mass: Whitey Bulger, the FBI and a Devil's Deal" and "Whitey: The Life of America's Most Notorious Mob Boss."
Alexandra Natapoff, professor of law at the Loyola Law School at Loyola Marymount University in Los Angeles. Author of "Snitching: Criminal Informants and the Erosion of American Justice."
Shawn Henry, president of CrowdStrike Services, a security technology company. Former executive assistant director of the FBI, where he oversaw criminal investigations. (@shawn365henry)
From Tom's Reading List
New Yorker: Assets and Liabilities -- "Nobody knows how many confidential informants are working for the F.B.I. at any time, but in a 2008 budget request the bureau put the number at fifteen thousand. After the degree of official complicity in Bulger's crimes was revealed, the Department of Justice ordered the F.B.I. to track any crimes committed by its informants. In a 2013 letter, the bureau disclosed that in the prior year it had authorized informants to break the law on 5,939 occasions."
USA Today: FBI allowed informants to commit 5,600 crimes — "The FBI gave its informants permission to break the law at least 5,658 times in a single year, according to newly disclosed documents that show just how often the nation's top law enforcement agency enlists criminals to help it battle crime."
The Wall Street Journal: In U.S. ISIS Cases, Informants Play a Big Role — "Some legal experts and defense lawyers say law-enforcement officials are pulling young and vulnerable people into the criminal acts that ultimately lead to their arrests. Others say the Federal Bureau of Investigation's use of informants and undercover agents helps facilitate criminal activity for terror suspects who wouldn't otherwise have the money or mental capacity to pose a serious threat.
This program aired on September 25, 2015.