YouTube Red And The Future Of Paid Streaming
Resume
Are you ready to pay for YouTube? The world's largest video portal is ready to charge. Can it take on Netflix, Hulu and all the rest?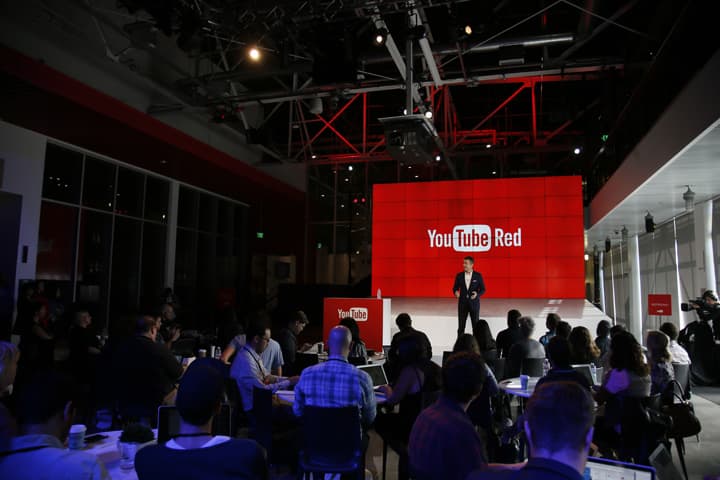 To add to your list of what can seem like infinite media options this week: YouTube Red  The vast video and music service that brought you cute kitties and then mountains of everything sublime and ridiculous and sometimes fine, will start charging to watch and listen ad-free. Ten bucks a month, for YouTube! Well, YouTube Red. There will be new premium content, we're told. And more features. But, are we now being pushed to pay for other people's home videos? Or is this the new way of omnivorous media? This hour On Point — we're reading YouTube Red.
-- Tom Ashbrook
Guests
Ben Popper, business editor at the Verge. (@benpopper)
Emily Steel, TV and media business reporter for the New York Times. (@emilysteel)
Michael Wolf, co-founder and managing director of Activate, a technology consulting firm for media, entertainment and information businesses. (@mjw)
From Tom's Reading List
The Verge: Red Dawn — "With Red, YouTube is signaling a definitive shift from an ad-funded video-hosting service to a media company that will eventually go head to head with Hulu and Netflix. YouTube has the potential to dominate the industry: if just 5 percent of its US viewers were to sign up for the service, it would add more than a billion dollars in annual revenue to the company's bottom line."
New York Times: YouTube Introduces YouTube Red, a Subscription Service -- "Google continues to make the most of its revenue from advertising on its search engine, but it is now hoping to use its fast-expanding catalog of YouTube videos and music services to start bringing in subscription revenue as well. The service, which begins next week, will work across the original YouTube as well as YouTube's gaming app, its forthcoming music app and Google's Google Play music service.
Business Insider: Epic slide deck from former Yahoo board member lays out the future of tech and media — "Wolf shared that the average American spends more time on tech and media then sleeping, and predicts that messaging will blow past social networking. But if you are all prepped for the cord-cutting revolution, you'll have to wait a little longer — though streaming music is going to be the next big winner."
This program aired on October 26, 2015.