U.S. Economy Faces Threats Of A Slow Down
Play
This article is more than 7 years old.
Is the U.S. economy slowing down? We'll look at the leading indicators and the big global picture.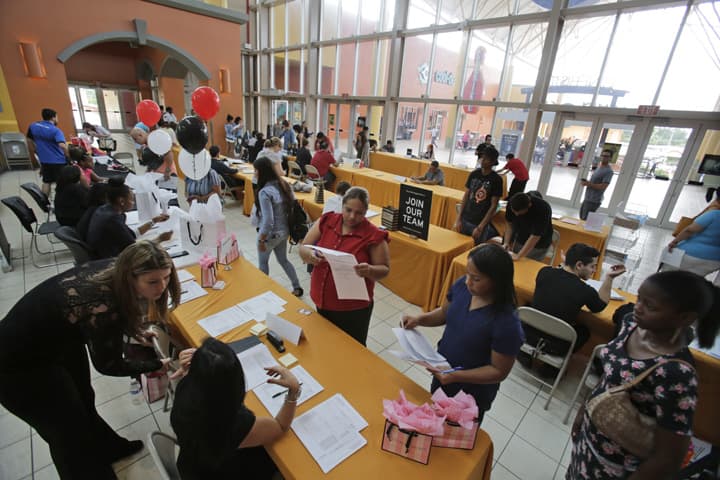 It's been a kind of slow, no-fireworks recovery since the Great Recession. But real. And recovery beats recession. But now, in some quarters, the dark R-word is back. There's talk of creeping recession again. Layoffs at Caterpillar, Wal-Mart, Monsanto. Markets, spooked and down. Industrial players, the oil patch, farmers, miners feeling a pinch. The US economy has been a relative bright spot. It may stay so. But China's slowdown and its knock-on effects are biting. This hour On Point, growth, slowdown, and weighing the R-word again, on this side of the Great Recession.
-- Tom Ashbrook
Guests
Catherine Mann, chief economist and head of the economics department at the Organization for Economic Co-Operation and Development. Former professor of global finance at Brandeis University. (@clmannecon)
Allen Sinai, chief global economist and strategist at Decision Economics. Former chief economist at Lehman Brothers and the Boston Company.
Stephen Roach, senior fellow at Yale University's Jackson Institute of Global Affairs. Senior lecturer at the Yale School of Management.
From Tom's Reading List
Washington Post: Economists are starting to warn about the risk of a new U.S. recession -- " Confronted with disappointing data from around the world, economists are whispering a word that hasn't seemed like a real possibility in years: recession. It starts with the slowdown in China, which is already straining the global recovery. The world's second-largest economy has lost its appetite for the raw materials that fueled its industrial boom, leaving the smaller countries that supplied it with resources stumbling in its wake."
The Guardian: China interest rate cut fuels fears over ailing economy — "Some economists have warned that the world economy is about to experience a third leg of post-crash instability after the initial banking collapse and eurozone crisis. The slowdown in China, as it reduces debts and a dependence for growth on investment in heavy industry and property, will be the third leg."
CNBC: Layoffs don't necessarily spell trouble: Challenger — " The third quarter of 2015 was the worst in terms of job cuts since the third quarter of 2009, the report found. So far this year, there have been more layoffs announced than in the full year of 2014. Increased mergers and acquisitions activity has also led to consolidation and sometimes widespread job cuts."
This program aired on October 27, 2015.