Poetry Born In Prison
Play
This article is more than 7 years old.
At 16, Reginald Dwayne Betts went to prison. Now he's a law student and a celebrated poet, with a poet's moving view of race and justice and life.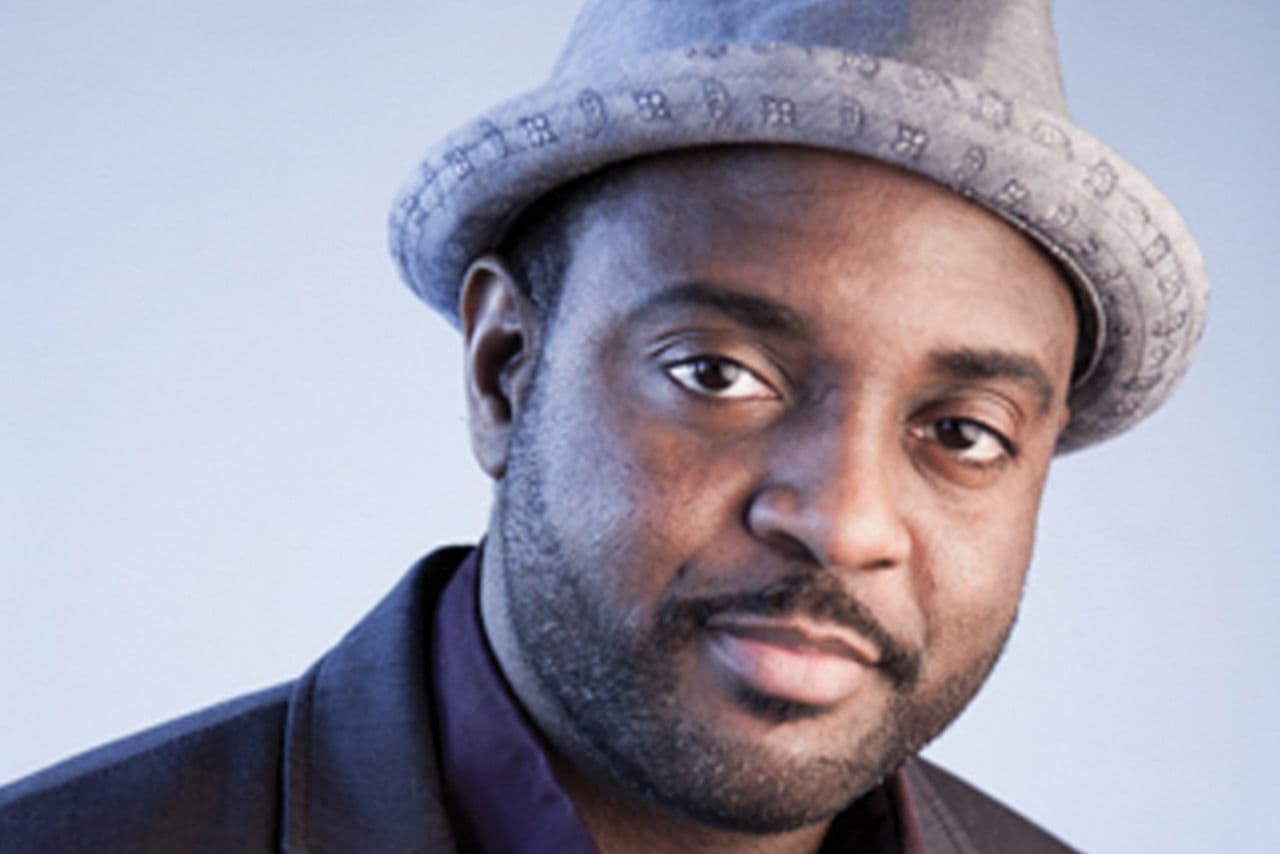 At sixteen, Reginald Dwayne Betts was young, black and in trouble. Arrested for carjacking. And the next day, before a judge and headed for eight years in prison. At 24, he was out. Self-educated. Deeply-read. And a self-made poet. Now, Dwayne Betts is a celebrated poet, and in his last year at Yale Law School. His latest collection goes right at the despair and fatherless children and prison time that came out of the decade of war on drugs. "Bastards of the Reagan Era," he calls it. It's powerful. He's with us. This hour On Point, Reginald Dwayne Betts, poet of the dispossessed.
-- Tom Ashbrook
Guest
Reginald Dwayne Betts, poet, author and justice activist. Author of the new collection of poetry, "Bastards of the Reagan Era." Also author of "Shadid Reads His Own Palm" and "A Question of Freedom." (@dwaynebetts)
From Tom's Reading List
New York Times: Review: 'Bastards of the Reagan Era,' a Book of Poetry — "These poems are less concerned with the social or historical implications of their characters's stories than with the existential dimensions of their experiences. As in his memoir, Mr. Betts focuses on the visceral effect that prison has on identity: how it can take 'a machete to the bonds' once shared with family and friends; how it distorts and elongates time; how in trying to reduce men to ID numbers, it turns a prisoner's chosen nickname into both a badge of self-invention and a mask of bravado."
New Yorker: R. Dwayne Betts on Prison, Poetry, and Justice — "I was pretty much a nerd, but I actually found that education was more democratic in prison. I met people whom I wouldn't have expected to read a lot who did — everybody read. The weird thing is that I read a lot before I got locked up—Chinua Achebe, James Baldwin, anything I could get my hands on. But it was always in my room, or by myself on the train. In prison, nobody would ever question why you were reading."
Washington Post: One in nine black children has had a parent in prison -- "Roughly 5 million kids have — or have had — at least one incarcerated parent. In the general population, that's 1 in every 14, according to Child Trends, a national nonprofit. The chances are much higher for black children, researchers found: 1 in 9 has had a parent in prison.  Children in poor families are three times more likely to confront this situation than kids in high-income families, the study says. The vast majority of incarcerated parents across all groups are fathers."
Read An Excerpt Of "Bastards Of the Reagan Era" By Reginald Dwayne Betts
https://www.scribd.com/doc/287540136/Excerpt-From-Bastards-of-the-Reagan-Era-by-Reginald-Dwayne-Betts
This program aired on October 29, 2015.