HIV, Sex And The Charlie Sheen Story
Play
This article is more than 7 years old.
Actor Charlie Sheen announced he is HIV positive. So are nearly 40 million other people around the world. We'll look at sex, new therapies, and HIV.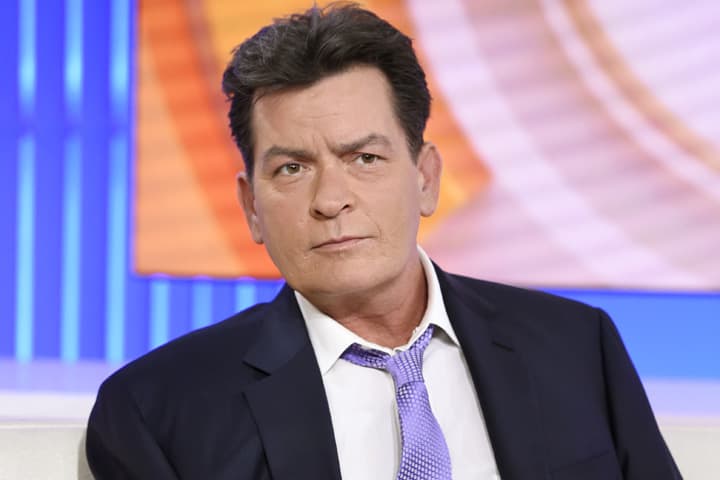 So, of all the people in all the world, it's Charlie Sheen who's kind of bringing us up to date on HIV-AIDS. The famously promiscuous actor announced this week that he is HIV positive. That he's been blackmailed by sex partners, paid out millions. That is "impossible" – his word – that he has knowingly transmitted the HIV virus to others. That under treatment his HIV is "undetectable." All that raises lots of questions about the state of HIV therapy and its implications for sexual activity and life. This hour On Point, HIV now. Charlie Sheen's story, and the facts.
-- Tom Ashbrook
Guests
Dr. Anthony Fauci, director of the National Institute of Allergy and Infectious Diseases at the National Institutes of Health. Immunologist and longtime HIV/AIDS researcher.
Dr. Sarah Rowan, interim director of the HIV and Viral Hepatitis Prevention Center at Denver Public Health. Infectious disease expert.
Thomas Coates, professor of Global AIDS Research at the University of California - Los Angeles. Director of the UCLA Center for World Health and co-director of the California Global Health Initiative.
Dr. Louis Picker, associate director of Oregon Health and Science University's Vaccine and Gene Therapy Institute. Senior scientist in the pathology and immunology division of the Oregon National Primate Research Center.
From Tom's Reading List
New York Times: Charlie Sheen Says He Has H.I.V. and Has Paid Millions to Keep It Secret — "An H.I.V. diagnosis was much more serious and often fatal decades ago, but now, while there is no cure, a regimen of antiretroviral drugs makes it a more manageable illness. Public understanding of H.I.V. has also come a long way since 1991, when the basketball star Magic Johnson disclosed his status. Since then, Mr. Johnson has backed AIDS-related efforts for the United Nations and other advocacy groups."
Vox: Charlie Sheen's HIV announcement may be the most responsible thing he's done in years — "Huizenga and Sheen deserve credit for discussing this — it's a real issue with HIV-positive patients and something that deserves more awareness. Fortunately for Sheen, he said he has never missed taking his medications, and Huizenga confirmed that the actor's consistent blood tests confirm that."
KGW News: OHSU doctor getting closer to HIV vaccine -- "Dr. Picker will take any reason for renewed focus on this deadly disease. For decades, he's been on a mission to cure it, and at OHSU, his team of 60 scientists has developed a vaccine that works. 'Its focus is to devleop T-cells in the body, or 'killer' cells, that can recognize HIV-infected cells right at the beginning, right when they first come, and stop the infection in its tracks,' he explained from his lab at OHSU's Beaverton campus. Picker has been testing it in monkeys, and 54 percent of them have been cured."
This program aired on November 19, 2015.